From Match and OkCupid to Skout and Scruff, social dating apps offer 32 flavors of matchmaking—and then some. Right now, gay men are prowling Grindr for no-strings insta hook-ups. Jewish singles are browsing JDate for cute boyfriend material with cultural overlap. The rest of the known universe is hard at work critiquing Tinder's infinite parade of flattering selfies.
But for us queer women, it's been a long, lonely slog on dating services that don't quite get us (despite getting peppered with plenty of unsolicited ménage à trois proposals). Happily, there's good news: We may have just found the one.
Enter Dattch, a UK-based dating app optimized from the ground up for women who date women.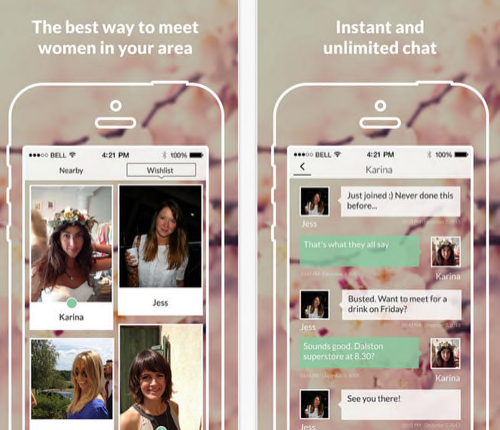 First Of Its Kind
Dattch creator Robyn Exton, a quick-witted former branding consultant, pitched the dating app on stage over the weekend at the inaugural Lesbians Who Tech summit. The community-focused conference, helmed by inspired founder, investor and entrepreneur Leanne Pittsford, packed San Francisco's Castro Theater to the gills with gay women from all walks of tech.
"The thing that's surprised me the most is the lack of belief from other people in the fact that there is a market," Exton said. "When I'm talking to investors, the most common thing I hear is "Why hasn't this been done before? There can't really be a space here."
When Exton announced that Dattch, formerly a UK exclusive, would go live in San Francisco that same day, the summit's elated sample of 800 queer women exploded in anecdotal proof that, yes, lesbians want their own dating app—and we've waited way too long to have one.
Dattch's most unlikely fan so far? Honorary pseudo-lesbian and famous/infamous angel investor Dave McClure, founder of 500 Startups, who attended Lesbians Who Tech.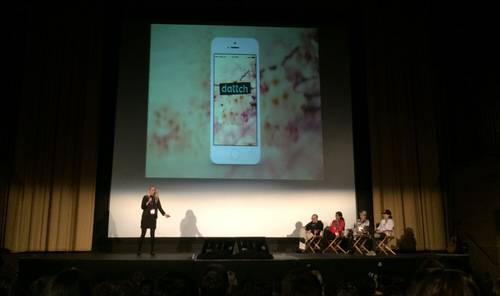 The Anti-Grindr
You might not know it, but gay women have been wandering the proverbial desert as far as dating apps go, desperately seeking each other on the Internet for, like, ever. As you also may or may not know, gay women date quite differently than their hookup-happy male counterparts and their Match-matched straight peers—and they've enjoyed none of the considerable market recognition of those groups.
"There were apps that were out there, but they were all re-skins of gay male apps," Exton explains. "I'd been working with the dating business so I kind of knew the space. I think something that we just picked up really quickly was that it wasn't just that there was a lack of apps for lesbians, but there was a lack of apps for women in general actually looking at what women want, particularly in dating."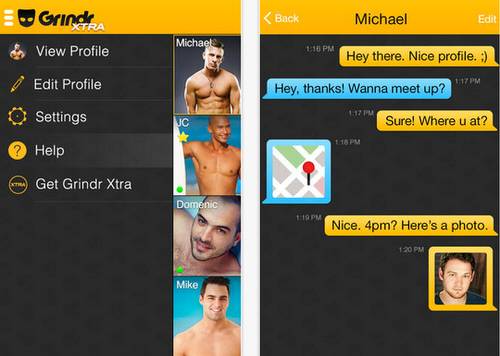 Still, women dating women is a different ballgame altogether. As Exton sees it: "Straight products kind of mirror societal norms: Guys normally do the first move—whereas when you're in a queer [women's] space you don't really have that kind of setup. You always have chasers and receivers, but they're the same gender, so it's kind of about making the whole system work better for that gender."
See also: Dating Apps Are Full Of Dudes
For gay women, the peculiarities—er, I mean, flattering idiosyncrasies—of our romantic rituals are the stuff of Tumblr legend. As any queer woman knows (and Exton noted in her pitch), the lesbian dating scene is a minefield of meme-worthy tropes. Here's a crash course: We've slept with 100% of our friends and are best friends with all our exes. We'll fall hard on a first date and move in on the second. We're awful at talking ourselves up on dating profiles, known to pretend we're just looking to "make friends" to mitigate risk and prone to cautiously playing the long game—even virtually.
Exton embraces the irony that her "Grindr for women" flips its source material entirely on its head.
"That's why I kind of love the idea of Grindr and Dattch—they're almost the polar opposite of each other," Exton said. "They get to make the most of the natural behaviors of each gender. I don't envy any straight dating product—I think that must be really difficult, to try to bring those two different user behaviors together.
"You can't just take Grindr and make it pink and give it to women and say 'Ta da!' It's a completely different experience and product—and I think no one seems to have taken the time to do it yet."
Exton hopes Dattch can expand within the queer community as it grows, and intends for the product to be a safe space for not just for self-identified lesbians, but LGBTQ folks of other identities with an interest in the app, too.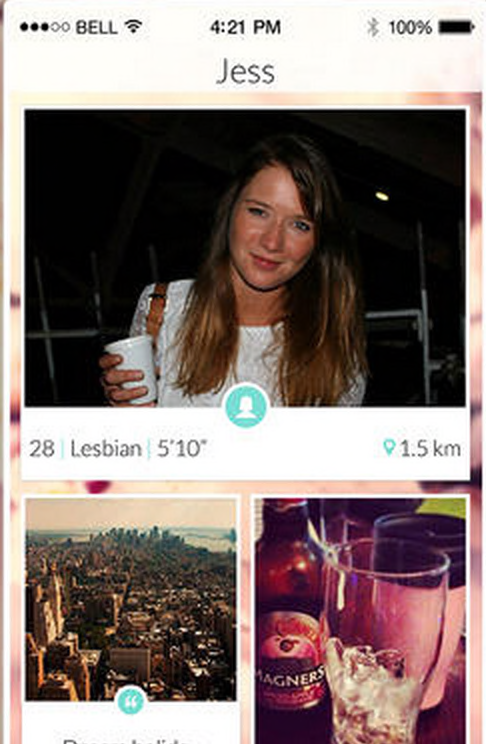 "Women are terrible at selling themselves"
In the beginning, Dattch's profiles were very basic: a profile picture and a bit of text. But Exton notes that back then, users were reluctant to actually meet up in person.
See also: Sick Of Swiping? These Dating Apps Go Beyond A Hookup
"We realized that all of these dating structures just weren't working at all," Exton said. "We ended up looking at all the platforms that we knew did work well for women: Pinterest and travel sites and e-commerce platforms, fashion editorial content—things that have historically been targeted and built from the ground up for a female audience."
Pinterest's influence on Dattch is clear, but Exton is more interested in borrowing the psychology of its image-centric storytelling than anything.
"The image thing for us came up because even when we had text stuff, all the girls would put to describe themselves on their profiles was like 'ask me' or 'I hate these boxes.' Women are terrible at selling themselves—they always punch under rather than going over.
"When you look at an Instagram feed or you look at a Pinterest board, you can so easily consume who that person is. But also women take a lot of care and time in creating them rather than having to think of the words and not doing that 'overselling' thing, whereas if you're actually uploading images of who you are… It's a much more natural process. We only knew that because the other platforms before us had done that."
Visibility Matters
When Pinterest came along a few years ago, it woke the tech industry to the fact that women aren't a niche demographic. In fact, women are massive drivers of e-commerce: In the U.S., trends suggest that womens' market influence will swell to command two-thirds of national consumer wealth within the next decade. Women are also more avid users of social networks than men— and, as it turns out, we actually comprise half of the world's population too.
Heartening community-driven initiatives like Lesbians Who Tech and Black Girls Code are taking a crack at tech's diversity problem through visibility and education. At the same time, as the advent of Dattch demonstrates, technology is shifting toward recognizing and marketing to womens' consumption patterns—we've got cash, too, after all.
It follows that the tech industry—its overwhelmingly heterosexual/white/male upper echelons, that is—should finally discover and begin to understand (i.e. monetize) long-mysterious sub-genres of the fairer sex. Just imagine it: Somewhere out there, right now, a woman of color is mulling over which Instagram filter to choose. Meanwhile, the elusive lesbian settles into her natural habitat—queueing up Orange Is The New Black on Netflix and downloading Dattch, the app she'd been waiting for.
Images by Taylor Hatmaker for ReadWrite