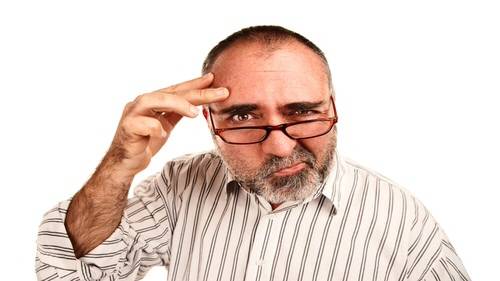 Everyone can relate to having a boss whose expectations do not jibe with the experience of workers in the trenches. That disconnect is happening today between CIOs and IT departments struggling with Big Data.
What IT Workers Say
A survey of more than 300 IT department employees has found that the majority of those immersed in Big Data projects are failing to meet their objectives. Even worse, they are often the last people CIOs turn to for advice on Big Data and advanced analytics projects, according to the poll conducted by Infochimps and SSWUG.org, a community site for IT professionals.
Now there's certainly a self-serving element to the survey. Infochimps peddles Big Data in the cloud as a simpler way to get the job done than trying to manage it in-house. Nevertheless, the survey provides additional insight on what has been said before: that all the vendor hype around Big Data masks that fact that it's really hard and the technology is difficult even for IT pros.
"We created this report as a resource to give CIOs insight into the too-often overlooked views of those charged with the heavy lifting," Jim Kaskade, chief executive for Infochimps, says.
The greatest challenge with Big Data is getting at the data trapped in various business applications across an organization, the survey found. Pooling this huge amount of information is necessary in order to run the necessary analytics to find ways to cut costs and run a more efficient business. But before that can happen, all the data has to be converted into a usable format.
"Predictive analytics and other Big Data novelties are downright sexy compared to the slog of gathering, normalizing, and cleansing data, but without clean data, your Big Data initiatives are likely to take longer, cost more, and deliver fewer benefits," Patrick Gray, president of IT consulting company Prevoyance Group, says in a blog on TechRepublic.
Another top reason for the failure of Big Data projects is overreaching. CIOs are looking for analytical platforms that meet an entire organization's needs. "Unless they understand specific use-cases first, many will find such an approach falls short," Kaskade says.
Other headaches for IT workers are a lack of expertise and not being given enough time. "Big Data is complex, and projects often take longer than planned due to education demands and challenges related to new technologies, corporate culture and integration," the survey says.
Big Data Versus Reality
Infochimps is not the first to get the Big Data rundown from IT pros. Gartner research director Svetlana Sicular wrote a blog last month saying companies' view of Big Data was headed from the "peak of inflated expectations" into the "trough of disillusionment."
The biggest disappointment was with Hadoop, an open-source framework for the heavy computational work needed with Big Data. While companies have ambitious plans for their data, they are struggling to build the analytics to deliver the results they want. "Formulating a right question is always hard, but with big data, it is an order of magnitude harder, because you are blazing the trail – not grazing on the green field," Sicular says.
Most companies taking on Big Data are not giving up. Infochimps found that 81% of the companies covered in the survey have placed Big Data and advanced analytics projects in their top five IT priorities for this year.
All the problems confronted so far are to be expected, given the immaturity of the technology. And as coaches like to say, "No pain, no gain."
Image courtesy of Shutterstock.