Structure
The architecture of data: store, process, and analyze your business's information.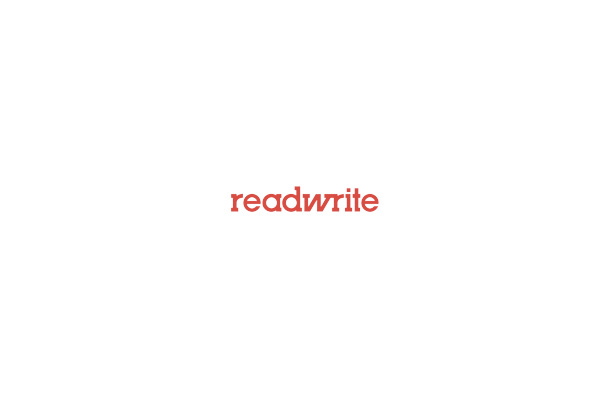 You can't have a conversation about Big Data for very long without talking about Hadoop.
Congratulations on registering your new business! Or if you're still contemplating forming your business, and just trying to better understand the steps required for having a bank account under the company name, you're in the right place. Be sure you have seen our Lloyd & Mousilli guide on incorporation here for a step by step analysis. […]
We live in an increasingly connected world. It's estimated that there will be about 260 million internet-connected devices in the U.S. by 2020, and the next wave of these devices will push our data demand even further. New Bluetooth advancements, for instance, enable devices to perform within a range that's four times greater, twice the speed, and eight times the […]
If you run a business and are not happy with your current results, you are likely wondering how you can boost your sales to the next level. Crafting a viable sales process that you can scale is the best way to reach your goals and get the sales rate you have always wanted. Finding a […]
Most leaders have been bombarded by the idea that business partnerships are vital to their success. Partners can extend a company's reach, add new audiences, enhance its value, expand its capabilities, and even boost its reputation by association. Marketing Week pointed out that behemoths like Amazon and Adidas have grown larger as a result of […]
Status, location, automation, and action.
Startup businesses continue to find creative ways to evolve rapidly and adapt to market changes with limited resources. They spend a great deal of time and effort researching innovative techniques, finding and testing the best management methods, and implementing the right tools for their teams. 32 percent of executives claim that choosing the right technologies […]
3D printing, or additive manufacturing as it's sometimes called, is poised to vary the planet as we all know it. Many have hailed the technology because of the coming of the third technological revolution. 3D printing viably puts the help and making of a decent kind of goods and products inside the hands of anybody […]
In my company's early days, we were a small design agency with a singular focus. As we grew, we added staff in other disciplines so we could work directly with them and create a more efficient workflow. As people in other disciplines joined the fold, we saw how beneficial it was to have all these players at the […]
Many professionals are comfortable working remotely, especially sales team members. For the employees who were surveyed, 86% felt they were most productive when working alone. Without the distractions of noisy coworkers and impromptu desk meetings, a remote work environment increases productivity. But the question is how to manage remote sales teams. Although the benefits of […]
Reed Hastings on why algorithms don't do it all.
Implementing multiple layers of security is the common thread for today's data security strategies. The layered approach has worked in some cases. However, other companies have still become vulnerable to hackers. In fact, numerous large global enterprises with significant technology budgets have fallen victim to hackers. It may make you wonder just how realistic it is to […]
Alluxio is getting attention from Baidu and other data giants because of its in-memory speed at profound scale.
It's the cool kid these days, but it's flunking some subjects.
Dell Technologies this Tuesday announced the formation of a new IoT solutions strategy, a new IoT division and a $1bn commitment in IoT R&D. Chairman and CEO Michael Dell called IoT "the infrastructure of the next industrial revolution. And that's what we're co-inventing with our customers and our partners," The company's new IoT Division, led […]
Entering the market flooded by well-known companies is quite a challenge. Yet, not for those who know the market rules and turn them into their advantage. If you've founded a startup and aren't quite sure how to make a way among your renowned competitors, you've got to the right article. There's something you can do. […]
Most corporate cultures still aren't built around data.
How "Database-as-a-Service" can ease the heavy back-end load.
American luxury home builder Toll Brothers has launched a virtual reality app that lets home buyers view all 360 degrees of their kitchen in high-definition and choose from thousands of configurations. The app, called Kitchen 360, provides buyers with a tour of the kitchen through a connected tablet or HTC Vive VR. While on the tour, […]
The new Sync API is here—get coding.
What's hiding in there could hurt you.
It makes YARN play nicely with Mesos in Hadoop.
Most corporate cultures still aren't built around data.
It's the cool kid these days, but it's flunking some subjects.
And that creates … opportunity!
Hadoop won't kill its rivals, though it'll try.
You can't have a conversation about Big Data for very long without talking about Hadoop.
EMC has a shiny new Hadoop distribution, which boasts improved performance and ease of use. Despite these apparent advantages, EMC has baked one thing into its product that severely cuts its odds of success: a proprietary license.
According to the conventional wisdom, if you have NoSQL, you can't have strong consistency in your data. But a new start-up is threatening to shatter that notion and bring consistent transactions to the NoSQL world.
A few months ago we wrote about how big-name companies are starting to talk about the Internet of Things – a term for the network formed by real-world objects connected to the Internet – indicating that the idea is picking up speed.
Today Chief Futurist for Cisco Systems Dave Evans appeared on the company's netcast, Talk2Cisco, to answer questions…