Twitter Lists have rolled out to a majority of users on the site now and the uptake has been remarkable. Things will get truly interesting when lists can by turned into columns in 3rd party clients like Tweetdeck and Seesmic (one small client says it's shipped list support already and Tweetdeck says it's coming soon), when you can share items with particular lists exclusively (like you can on Facebook) and when you can search inside particular lists. Anyone who's worked with OPML files before is likely to find Twitter lists frustrating so far.

Let's operate under the assumption that Twitter's own implementation of lists will be overshadowed by more useful implementations of the lists API. In order to help you get ready for that future, here are ten lists we think particularly worth following.
Twitter Lists are exciting because curation of dynamic sources is exciting. This is a particularly accessible way to do what syndication geeks have been thrilled by for years.
Here are some of our favorite curated lists we've found so far. We offer some description of these lists based on what we know about their creators and the short titles the lists have been given. The fact that Twitter doesn't offer a field to describe lists makes me wonder who they talked to when building the feature. (Turns out this is coming next week.) A lot of things make me wonder that, in fact.
We've said before that groups are the secret weapon of the social web and we're excited to see this feature go live. Hopefully it will become more awesome with time.
Here are 10 cool lists we suggest you follow. We found most of these lists by thinking of awesome people on Twitter, then seeing what lists they are on.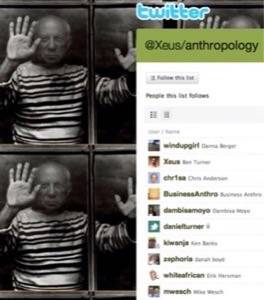 Those are some of our favorite lists. Have you spotted (or built) any red-hot lists we should be sure to know about as well? Let us know in comments. Listorious is a directory of lists, but isn't it more fun to see lists of lists from people you know and trust? Both have their place – hopefully this is just the beginning of a new period of Twitter fun.