Business owners are still looking for resources that can help them prosper and extend their company to its maximum potential. They also try various approaches, such as outsourcing essential services, to achieve this.
Bookkeeping services in Chicago are one of the most important services that companies nowadays outsource quickly.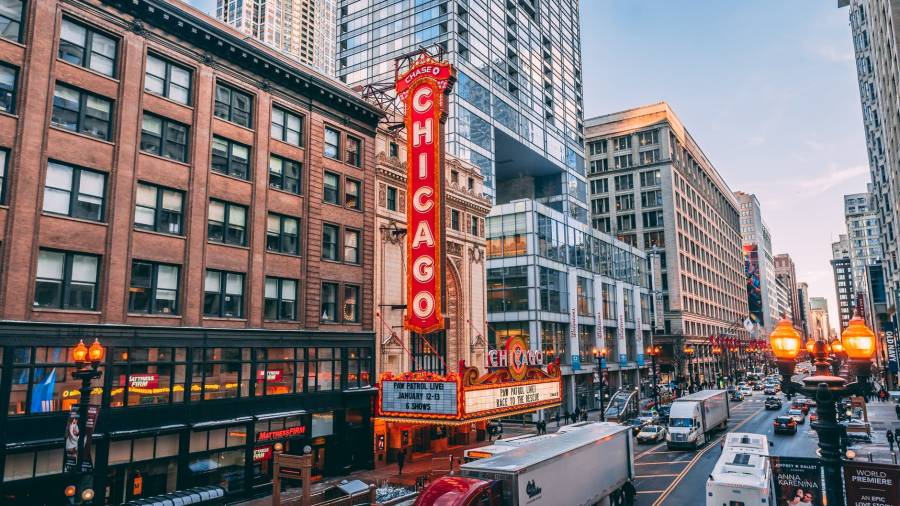 Small business owners find it difficult to employ full-time in-house bookkeeping workers to handle their workload. As a result, services are in high demand, and bookkeeping service providers are doing all they can to provide customers with reliable accounting services.
Best Bookkeeping Services in Chicago for Your Business
Finding a skilled and eligible individual at a reasonable price has become much more difficult in recent years. Accounting is outsourced by more than a third of small businesses. Surprisingly, most small businesses that outsource do not seem secure doing their own audits.
Despite popular belief, accounting and bookkeeping do not have to be performed inside the company. However, you must determine if you have the requisite skills and experience to perform this work. Also, does the team have enough expertise to handle the increased accounting responsibilities? To sum it up, 62% of all small companies believe they are overpaying their taxes.
Bookkeeping Basics
You need an accountant because you don't have the patience or the skills to do it yourself. A bookkeeper essentially keeps track of cash inflows and outflows so that you can determine the level of business operation. Initially, the bookkeeper helps to align the company's assets, liabilities, equity, sales, and expenditures.
Receipts are used to prove some of these points, while inventory is used to keep track of others. Assets are your tools for achieving your business objectives. This includes any money you have on hand to spend on other things. After your payments and other accruals, you'll have liabilities. This includes payroll liabilities as well as any other credits you used to buy your assets.
Outsourced bookkeeping services in Chicago (like ebetterbooks dot com) will help your company develop into a profitable venture in a variety of ways:
You'll have more time to concentrate on your job.
When you delegate essential responsibilities, you will devote more time to meeting your clients' needs more effectively. You will develop your services and offer your clients more valuable work. You will be able to keep your one client for a longer period of time if you make them happy, and you will also get positive feedback from your pleased client. Much of this occurred due to you delegating the bookkeeping job to give more focus to your client's needs.
If you're operating a startup in a rapidly growing economy, you'll need to stay focused and increase your productivity. If various accounting books constantly surround you, you won't achieve a high degree of productivity. To achieve your business goals, you must devote your time to other essential tasks and delegate your financial responsibilities to an outsourced bookkeeping company in Chicago.
Errors are less likely to occur.
Since you are not qualified to operate a bookkeeping system as a business owner, you will have to spend twice as much time updating your accounts. You will be able to get transparent and correct accounting in no time if you hire outsourced bookkeeping services to manage your workload.
Furthermore, to comply with tax laws, business owners can be required to build several accounts and maintain multiple records, which may become daunting for a single individual. As a result, using the services of experts will help you reduce the chances of making accounting errors.
The availability of highly qualified personnel
It would be much more costly to employ a full-time bookkeeper for your business than it would be to hire an outsourced bookkeeping company. Furthermore, by recruiting a full team, you would be able to access the services of a diverse group of professionals. For example, you can use the expertise of an accountant and a tax consultant by hiring a single outsourced finance firm. While hiring both specialists separately would put a greater strain on your budget.
The most recent bookkeeping tools
You'll need to buy new software to handle your accounting books online, and you'll need to update them regularly because software quickly becomes outdated. As a result, when you outsource bookkeeping services, you gain access to all of the new technology and processes on the market. When you have your accounts prepared by experts using the most up-to-date software, you won't find any mistakes in your accounting, which will help your company prosper financially.
On-time project completion
You won't have to think about it once you've hired a bookkeeping service provider to oversee your job and set a deadline for completion that the outsourced firm will still deliver the job on time. This is since a full team of accounting professionals accompanies them. There is no assurance that the job will be done on schedule if your in-house accountant becomes sick or has to take time off.
Method of bias elimination
When the accounting staff and other office workers work together, there's a good risk that one of your accountants will be manipulated by other team members to make any biassed dealings without your awareness. This would harm your company's reputation and paint a false image of your financial situation. As a result, if you hire an outsourced bookkeeping firm, there would be no risk of biased account management.
Listed below are the five best online bookkeeping services in Chicago:
eBetterBooks is a Chicago-based accounting software company that provides startups, small businesses, and entrepreneurs with online accounting and bookkeeping services with a dedicated bookkeeper. Using emerging technology, they can leverage the company's financial capital to the greatest extent possible.
They are a group of tax professionals, auditors, payroll experts, and billing experts who work with startups, small enterprises, freelancers, large corporations, and entrepreneurs. The average pricing starts at $49/- only. With eBetterBooks, you can save both time and money.
Online accounting is the next era of "internet accounting," which automates a new way of keeping track of finances. Link your bank and spending accounts now to clean up your finances in a matter of minutes.
Xendoo's professional bookkeeping team will 10x the efficiency of a conventional bookkeeper and CPA, thanks to Xendoo's proprietary technology. It offers a monthly bookkeeping solution in collaboration with Xero that is powered by real-time data and, most importantly, real people.
The average pricing starts at $195/- only. Provide easy access to expert CPAs, stable pricing, and quick accessibility to financial data through technology. Company owners have what they need in their back pocket for on-the-fly access to finance reports, whether they're heading to the boardroom or the home office.
You go through the same struggle year after year, staying up late trying to finish your taxes on time. It's time for a change; leave your tax planning to CMW Tax Services Corp. When it comes to taxes, they make sure you don't have to worry. They want to assist you in managing your company's sustainability and provide you with the resources when you need them. The average pricing plan starts at $300/- only.
For small business owners, Bench handles their bookkeeping. And they do it in a way that no one has ever done before: by combining intuitive tech with real-life bookkeepers. The average pricing starts at $159/- only. It's more than just crunching numbers for them. It allows entrepreneurs to devote more time to their passions.
LedgersOnline is here to help you with more than just organizing and managing your accounting and bookkeeping information. They transform the data into actionable insights at LedgersOnline to help small and medium-sized companies operate their operations more effectively and make better decisions in the future.
They understand that technology-driven professional accountants will transform your company, but they also understand that the human touch cannot be replaced. The average pricing plan starts at $250/- only.
That's why they've put together a team of experienced CPAs, CGAs, and skilled bookkeepers to provide you with individualized service and support. When you work with LedgersOnline, you will be assigned a committed professional who will provide you with a custom solution.
When to Outsource Bookkeeping in Chicago?
Outsourcing bookkeeping and accounting, in our experience working with various Norwegian and Western businesses, works well when:
A small business does not require a full-time bookkeeper, but it does need someone with more qualifications than the receptionist or office manager.
An organization of any size would struggle to find a full-time employee with the necessary skills at a reasonable price.
Moreover, a growing business is still searching for ways to expand its accounting and bookkeeping services.
Temporary services are needed, such as extra assistance with end-of-year reports or a full-time employee on leave, maternity leave, etc.
Accounting Tasks You Should Outsource in the Future
Authorities and management must be informed.
Payroll processing services are available.
Bookkeeping.
Expenses payable (payments creation).
Receivables (accounts receivable) (debtors follow up).
Paystubs
Bonus piece of advice: If you employ a big-five accounting firm to conduct an audit, you can keep using the other firm for your bookkeeping and accounting. A CPA firm conducting an audit cannot also conduct accounting and bookkeeping for the same business due to the accounting profession's independence laws and standards.
Things to Consider When Hiring Chicago Based Bookkeeper:
Until you outsource, there are five things you can look for.
Once you've decided to outsource, the next move is to find a firm that suits your objectives. But most importantly can meet your needs and requirements.
When it comes to outsourcing accounting and bookkeeping services, we agree that consistency and productivity should come first. However, there are a few more important things to remember.
What kind of bookkeeping services are you looking for?

Is it to handle the account payables and receivables or plan end-of-month reports, balance sheets, payroll services, and reporting to authorities? Perhaps you need assistance in preparing bank reconciliations and analyses or simply entering data into accounting software? Whatever it is, you must have a good understanding of what you do yourself, what your in-house staff is accountable for, and what you want everyone else to do.
Cost-effective price range.
Every accounting and bookkeeping firm has its own payment structure. Some charge by the hour, while others bill on a monthly basis.
As a result, you should select the payment term that best fits your needs and expenditure. But don't make your choice solely based on cost-effectiveness.
Check to see if the organization you're considering hiring has the necessary expertise, professionalism, and credentials. Remember that you can still get referrals from former or current customers. Check out their industry credibility, financial stability, and, most importantly, their ability to deliver high-quality, reliable performance.
Data security, in our view, is critical when outsourcing accounting online services. The reputable firm protects the privacy of its clients' information and ensures that each transaction is secure. It's crucial because you'll be sending them not only cash flow information but also sensitive information.
Service level agreement that is flexible and adaptive.
Accounting and bookkeeping service providers must demonstrate their willingness to adapt to the changing needs and requirements. We strongly advise that you read the terms and conditions before signing the contract to know how to cancel the agreement if you are unhappy with their work.
Conclusion
Bookkeeping services would free up precious time for you to concentrate on growing your company. However, you must first locate the online bookkeeping in Chicago, which can efficiently handle your confidential accounts.
Image Credit: Chicago photo, provided by the author; thank you!
Top Image Credit: nataliya vaitkevich; pexels; thank you!
Try Out Productivity Tools We Are Using
| | | | |
| --- | --- | --- | --- |
| | Best Productivity and Management Tool | | |
| | Best Calendar and Scheduling Tool | | |
| | Best Social Media Scheduling Tool | | |
| | Best Time Management Tool | | |
| | | | |
| | | | |