Amid celebrity appearances, OS X updates, and Apple's various ways of coming after your wallet, the company slid in a brief mention of its plans for Swift on Monday at its Worldwide Developers Conference—and it's a doozy. Among other things, the company is open-sourcing the second version of its programming language.
In other words, the company will make Swift's source code freely available, which means others may be able to redistribute it and even modify it.
See also: What's New In iOS 9
"We're stepping on the gas this year with Swift 2," said Apple Senior Vice President Craig Federighi. "We think Swift is the next big programming language, the one we will all do application and systems programming on for 20 years to come. We think it should be everywhere and used by everyone."
That's an interesting turn of events for a company known largely for restrictions and a rather closed attitude toward the people who make apps for its platforms. But the company has been loosening up lately—over the past year, in particular. Now it will liberate its programming language. Despite the short shrift the news got at WWDC, that's a major turn of events for the app makers who stock its App Store.
Moving Swiftly Along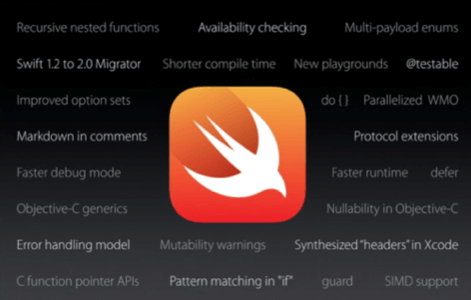 Introduced last year, Swift aims to make app writing both faster and easier. Creating a language specifically to accelerate app creation makes sense for a company whose platforms are largely powered by apps. According to Apple, some high-profile ones you've likely used have been written in Swift, including LinkedIn, Yahoo Weather, and Hipmunk, among others.
With the newly announced Swift 2, Apple aims to make the app-making process even better. Thanks to better debugging and error handling, along with syntax improvements, developers will get tools to help deal with or even prevent problems before they start.
See also: App Makers Now Have More Access To The Guts Of The Apple Watch
When it goes open source, developers will be able to dig into the source code, so there are no surprises. They may even be able to customize their own software development tools for different environments—in other words, Swift applications running in non-Apple environments. Apple itself announced that Swift will come to Linux, proving that the iPhone maker has been thinking along that line.
If this move amount to a grand unshackling for developers, it's not entirely surprising, if you look at all the new areas Apple has been pushing into. Remember: Before last year, HealthKit, HomeKit, the Apple Watch, even Swift itself, didn't exist (at least in the public eye). The company has been pushing new and bigger-than-ever iPhones, CarPlay systems and likely a new—and still forthcoming—Apple TV product and app eco-system.
Apple doesn't just want to make them fly; it wants them to soar, and it seems to realize, perhaps more than ever, that it will take apps to get them off the ground and keep them afloat.
Opening Up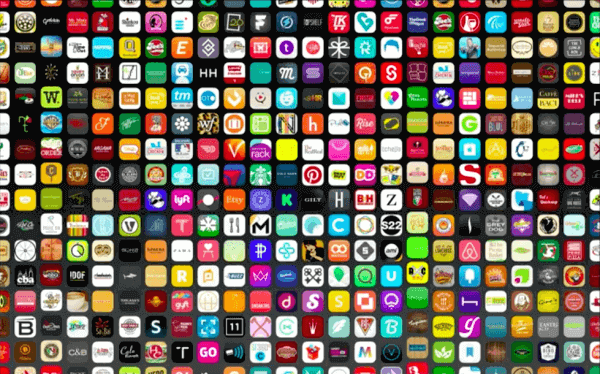 It's worth noting, of course, that Apple still holds the reins on App Store approvals and iOS development. But its rigid, iron grip has been loosening, as its courtship of developers makes steady progress.
Between the bevy of Android software tools Google just unleashed at its recent Google I/O conference and Apple's latest moves at WWDC, it seems like quite a good time to be a developer.
Last year with iOS 8, Apple gave app makers more access than ever before. The company effectively lowered the sandbox walls, so apps can communicate with each other, and offered more access to core iOS features. With iOS 9, developers get even more room to innovate. Apple now offers deeper access to sensors and other hardware, as well as fundamentals in the iOS 9 and WatchOS 2 operating systems.
By going the open-source route, the company has a new way to court developers, while ensuring that Swift gets plenty of eyes on it—which should presumably help ferret out security vulnerabilities. (That's important, considering how many areas of our lives Apple wants to get a grip on.) Now able to look deep into the heart of the programming language, developers could also feasibly extend it however they please and even help shape how it will evolve.
If given the chance, many app makers likely will. According to Stack Overflow's 2015 developer survey of 26,086 people from 157 countries, Swift—at 77.6%—was the "most-loved" language, as measured by the number of developers currently working it or interested in continuing development with it in the future.
Those numbers could even swell further at the end of the year. That's when Apple will set its code—and to a lesser, but still important degree, its developers—free.
Screen captures by Adriana Lee and Richard Procter for ReadWrite