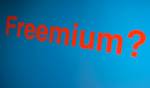 If you are building a SaaS (Software as a Service) venture, you should be thinking hard about your pricing strategy. It may be the single most critical decision you make. Pricing impacts your marketing, financial and organizational strategy. Are you selling an expensive, complex enterprise solution? Or a simple impulse purchase that an individual can make with a credit card? Will you offer a free, a.k.a.freemium, option?
You cannot fudge these decisions, you have to tell customers how much it will cost before they can commit. To provide input into this decision, it is good to learn what your peers are doing. So I researched 103 SaaS vendors to see how they handled pricing.
This guest post was written by Bernard Lunn, a serial entrepreneur. In 2010 he is focusing on how the Internet is disrupting the capital markets after the financial meltdown, and also on what is happening as SaaS crosses the chasm to the mainstream. In 2009 Lunn was the COO of ReadWriteWeb. In earlier times he has built ventures at the intersection of software, media and outsourcing. Comfortable with globalization, he has built ventures in Europe, America and Asia. You can follow him on Twitter.
The Sample Set: 103 SaaS Ventures
How many SaaS ventures are there today? Nobody knows. I can see all of the public ones, and most of the ones that get serious VC money, and those that break through to some level of success. I found 103 of them. But I know that for every one I find, there are probably 100 more. But I think that I found 103 pretty important SaaS ventures and that 103 is a reasonable sample size. You can find the full list here. Here is how I categorize them by funding stage:
VC (institutional round)= 62%
Bootstrapped (maybe angel, but no investors on the record)= 16%
Publicly traded= 22%
Only 30% Really Want You To Call Them
I looked at all 103 to see how many have an 800 number right there on the front page with a big invitation to "call us right now". That is a sign that they have invested in an inside sales team that can take an inquiry and convert it to an action.
The answer is only 30%. That was lower than I expected.
Note: Some companies have an 800 number on their Contact Us page. I did not count those. Most will go to a switchboard or voice mail. If the number goes to a sales team that is hungry for leads, you will want that number as prominent as possible.
I expected more to use inside sales to convert to action. There may be three reasons for this.
They are selling at such a low price point that it is not economical to have a human salesperson in the loop. I saw a few companies in this category. This is what might be called the Google strategy: The sales person only gets into the loop after a large company has already gone far down the adoption road.
They prefer to have prospects fill in a form so that a sales person can call them. As most do not show their pricing online (see next section) this seems a likely explanation. It is the traditional enterprise way. But I question if this way works in the SaaS model, and in an online world where site visitors want instant gratification and are nervous about getting spammed if they give out their information.
They don't have the money to build an inside sales team. This seems unlikely given that our sample set was larger SaaS ventures.
Only 24% Show Pricing Transparently
I looked on the front page for a link about pricing and I dug down a level to find it there. Only 24% display pricing in the transparent manner that I think as the norm for SaaS (usually with multiple tiers). That is being generous; in our interpretation of "transparent" I included some who have one price with a line saying "pricing starts at x-dollars" that is really a come-on to get somebody to call.
I notice that Salesforce, the bellwether of the SaaS industry, has both transparent pricing (and a big 800 number invitation to call them). Other leaders with pricing transparency include Zoho, 37 Signals, Constant Contact, Xero and Timebridge.
Only 6% Have a Freemium Plan
That was the big surprise. Freemium is being discussed almost as the de-facto pricing strategy for SaaS. Note: I did not include a free trial as freemium. Most vendors have a free trial. Freemium means free forever, albeit with limitations.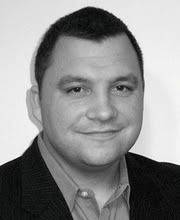 Some experts are questioning this freemium orthodoxy. In particular I like the work being done by Lincoln Murphy (right), an SaaS expert at Sixteen Ventures. You can find his paper entitled The Reality of freemium in SaaS here. It is a good primer on freemium but once he explains the basic rationale, he goes on to suggest caution. His best advice is that you need to really understand what value you are getting back from your free users. He makes it clear that a no-think freemium tactic ("put it out there for free and figure out conversion later") is often a disaster.
However, if freemium is the orthodoxy I expected more companies to offer a free option. The 6% freemium rate can be explained by either A: the vendors figured out what Murphy is saying and so don't offer freemium, or B: the vendors are locked into old enterprise styles of selling and marketing. They may be SaaS-modern on the delivery side, but they are legacy on the sales and marketing side.
It is probably a mix of the two. The lack of pricing transparency indicates that B is more likely in most cases.
CAC Ratio: Where This All Comes Together
CAC (customer acquisition cost) is one number you should obsess about if you run a SaaS venture. Bruce Cleveland, the SaaS-focused partner at InterWest Ventures (see the ReadWriteWeb interview here) has a good post that outlines his definition of CAC. There are different ways to look at CAC, but I think Cleveland's makes the most sense in the real world. Here is how he calculates the CAC Ratio: ($ Total Sales + $ Total Marketing)/$ First Year Contract Value.
He goes onto say, "The objective is to make the CAC ratio less than 1, which implies a customer acquisition payback of a year or less."
That is controversial. Some would allow ROI over the years of Lifetime Value (LTV). Read his post why that is a bad idea operationally. (Cleveland was one of the original members of the Siebel executive team, so he talks from operational experience not MBA textbooks).
However, whether you measure CAC over one year or multiple years, the CAC ratio is how your investors will measure you. It will determine your capital efficiency, which determines how many times you need to go back to investors for more money.
I believe that vendors that don't offer a clear path to revenue online (through transparent pricing and, for higher priced products, an inside sales) will struggle to have a best-of-breed CAC ratio.
What Is Your Experience?
Is a CAC Ratio below one feasible? What freemium strategies are working? Is it viable to hide pricing behind a lead generation form?
Freemium photo credit: ReadWriteWeb