Both Podio and Mzinga have announced major updates to their enterprise collaboration and social streaming services this week. While they operate at different price points, this is yet another indication of product maturity in this space.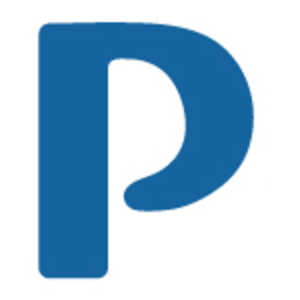 First is Podio, whom we included as one of our 2011 startups to watch from last December. New this week is what they call Employee Network where everyone from the same company will automatically be joined, and only those with a verified domain email address can get access. This gets around the startup effort to promulgate Podio across the company. They also made changes to their pricing model too.
Launched in March, 40,000 organizations have signed up since and built 200,000 apps on the system, customizing over 600 user-created app templates.


Podio looks a lot like Yammer, Socialtext, Jive and other social streaming collaborative apps. (See the screenshot above, click to enlarge.) But their key differentiator is that you can easily build your own applets in the system from a series of building blocks using drag-and-drop and some simple techniques that don't require any code writing for a specific work process or projects. Any app that is created in the system is instantly available on their iPhone version, which is a new feature that was released late last month. You can also build custom Web forms that you can host on your site that can gather input that goes into the activity stream.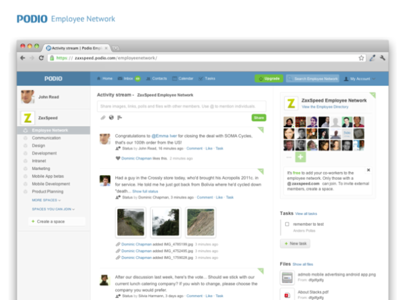 The service is available for free for up to 10 users, and $8 per user per month for larger communities with premium support and user management features. Users outside your email domain will be free, which is a new pricing scheme as of today.
On to Mzinga, which we last covered in 2010 here. Their flagship product is called OmniSocial 2011. The news here is called Experiences, which makes it easier to share content across your organization and create distinct user segments. They have updated their analytics and built a new reporting infrastructure that is based on MicroStrategy's engine. This will enable better and advanced visualizations, time-series analysis, and mobile optimization.


Pricing on OmniSocial includes a one-time fee of $30,000 and additional monthly fees. Obviously, this is a different market than Podio but worth taking a look at how both companies aiming at low and high ends of the spectrum are moving in similar directions.