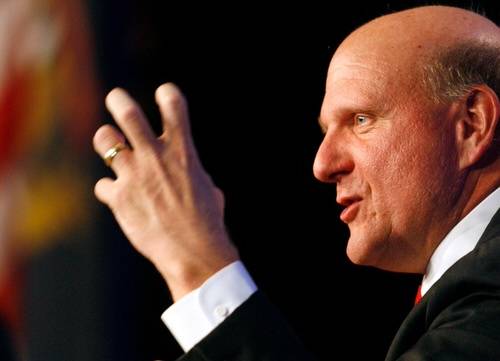 M$: Short for Microsoft, used to imply Microsoft cares more for money than it does for security, stability, and anything else that could make a good Operating System." – Urban Dictionary, 2004.
"Microsoft sucks." Too many times, the conversation stops there.
Yes, Microsoft gets plenty of criticism, much of it justified, on everything from its nasty attacks on Linux to the failings of its latest operating system. Along the way, Microsoft has helped write its own narrative as a money-grubbing monopolist – old, litigious, out of touch. For Pete's sake, it took years for Bill Gates to recognize the potential of the Internet.
But that's only part of the story. We too often overlook the many things that Microsoft does right: its philosophy of open research; its willingness to adopt and contribute to open source; even its willingness to admit when it's wrong. The case here is not necessarily what Microsoft does best, but what it does well, what it deserves to be recognized for, and what we generally overlook.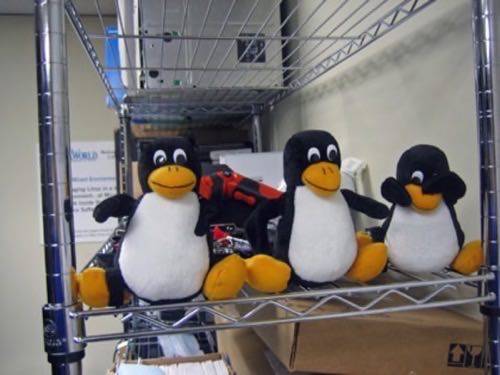 1. More Open Than You'd Think
Microsoft, open?! Really?
Of course not, if you're looking strictly at Microsoft's commercial products. There's no way that you'll ever see Windows released as open-source code, nor will true open-source advocates ever put Microsoft in the same camp as say, Red Hat.
But in 2006, Microsoft began changing its tune toward open-source software – forced by IBM and Red Hat, admittedly. The tide turned when Microsoft and Novell signed a cooperative agreement shielding themselves and non-commercial free software developers from being sued; by 2012, Microsoft had entered the list of the top 20 contributors to the Linux kernel. Linux never really cracked the desktop PC, but Microsoft seems content enabling Linux to run on virtual machines, and possibly even developing Office for Linux, too.
Basically, Microsoft has achieved detente with open-source software; acknowledging its role, using it to Microsoft's own advantage, competing with it on its merits and contributing back to the community, where warranted. Argue all you want how Microsoft arrived here – kicking and screaming, perhaps – but Microsoft's attitudes toward open-source software have significantly improved.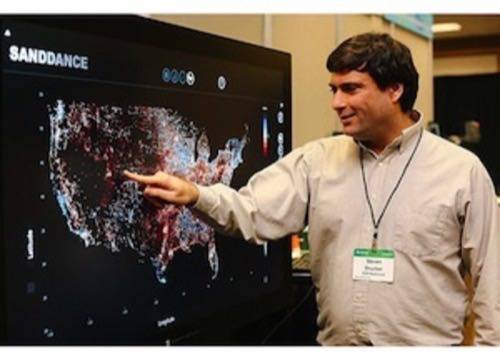 2. Open Research, Too
One of the few companies that opens the doors to its labs is Microsoft, with events like TechFest held each year in either its Redmond headquarters or in its Silicon Valley facilities.
Many companies host developer conferences to engage with partners and announce new products. The difference is that Microsoft seems to emphasize research and showing off the fruits of that research to the world at large. There seems to be a sense of pride there that only a few companies (Intel, for one) seem to share.
Finally, there's the discovery aspect. Google Scholar does a fine job of assisting searches for academic papers, but compare Google Scholar and Microsoft's Academic Search. Not only is Microsoft's tool arguably more interesting than what Google offers, it also allows you to search by organization. Compare Microsoft versus Google versus IBM in terms of citations and papers, and decide whether or not you believe Microsoft's numbers, which show Microsoft publishing much more research than Google.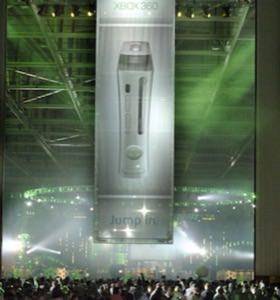 3. Winning The Game (Console)
In little more than a decade, Microsoft has forced Nintendo, one of the pioneers of the modern video game console, into near irrelevancy. It hasn't managed to do the same with Sony, yet, but its Xbox has outsold Sony's PS3 for well over a year (at least in the United States). Meanwhile, Microsoft continues to innovate with its use of the Kinect peripheral, both as a camera and a form of gesture input.
Both Sony and Microsoft have struggled to bundle their consoles with music, movie and app stores, in much the same way Apple has. But Microsoft has also kept its eyes open. If the reports of the "Stingray" Xbox are true, Microsoft may be smartly attacking on two fronts: developing a low-cost Xbox derivative to take on Roku and Boxee in the video streaming market, while maintaining its dominance in game consoles.
4. A Sense of Vision… And Touch
In the last decade, Microsoft has either bought or developed products for productivity (Windows, Office), collaboration and connection (Skype, Lync, Windows Phone) and entertainment (Xbox) and embarked on an ambitious bid to tie them all together.
Microsoft chief executive Steve Ballmer now describes the company as a services-driven organization, but Microsoft is increasingly committed to pushing the boundaries of hardware, whether that be its gigantic Perceptive Pixel displays, its Kinect depth camera, the Xbox or Windows Phones, and its Surface tablet. Microsoft has built outwards from a formidable presence in Office and Windows, adding powerful communication tools in Lync and Skype, and tying together tablets, phones and console together via the cloud. There's no other company in the industry – no, not Google, not Apple – whose software and hardware ecosystem traverses as broad a spectrum as Microsoft.
Microsoft may have fallen short with Windows 8's touch interface, but Kinect is impressive in its own right, even if it was licensed from a startup, Primesense. (I don't know why Microsoft hasn't made a corresponding investment in speech recognition, which would fit so naturally alongside a touch-based interface.)
Microsoft is now the chief steward of the PC, responsible for pushing its boundaries. Tablets, phones and Chromebooks attract the ink these days, but preserving the future of 350 million PCs is no small task.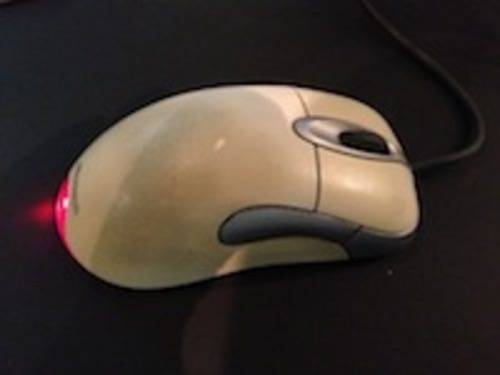 5. Microsoft Peripherals: So Good, We Forget About Them
Every day, we sit down at our laptop, PC, or other computing device, put our hands to our keyboard and type away. And, in general, many of the best of those keyboards and mice have said "Microsoft" somewhere on them.
Set aside arty attempts like the Microsoft Arc Mouse. When you get right down to it, Microsoft's basic Comfort Desktop keyboards and basic mice have been under our fingers for years and years. Microsoft's keyboards are one of the reasons many people can't imagine typing on a tablet's sheet of glass for any length of time.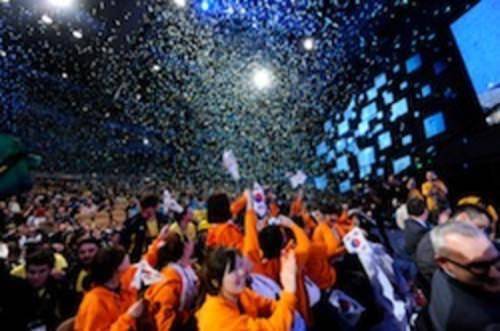 6. Investing In The Future
Few companies have the resources to invest in startups, whether that be a company or a teenager. Microsoft does both: efforts like BizSpark give out Microsoft software and assistance to startups, while efforts like the Kodu Cup help kids learn how to code. The Imagine Cup crosses borders to incentivize student innovators develop their own products and the business models to run them. And while Microsoft helps launch solar-powered broadband in Africa, it must know that it's not going to earn a front-page story.
Much of what Microsoft is simply doing here is a high-profile effort to seed Windows and its other products around the world, employing many of the same practices that other technology companies employ. But is "good" being done here? Certainly.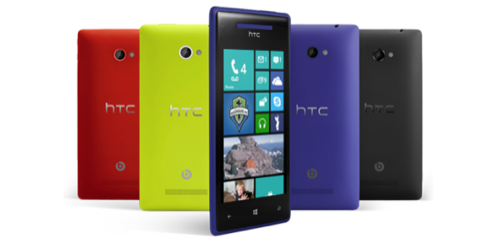 7. Windows Phone: Committed To Being Different
During the holiday season, comScore reported, Microsoft's Windows Phone actually lost market share. Ugh. It's hard to write positively about Windows Phone when consumers obviously aren't falling in love with it. But Windows Phone provides an attractive, easy-to-use alternative to the iOS/Android duopoly, forgoing dozens of static app icons for dynamic "Live" tiles that transform the phone's home screen into a dynamic mosaic of information. It's, well, iconic.
We all know Windows Phone's weakness: apps. What Microsoft hasn't done is convince application developers to embrace the platform, and that's a big reason consumers have shied away. But the Windows Phone OS itself has a lot to recommend it, and the hardware from Nokia and HTC isn't bad, either.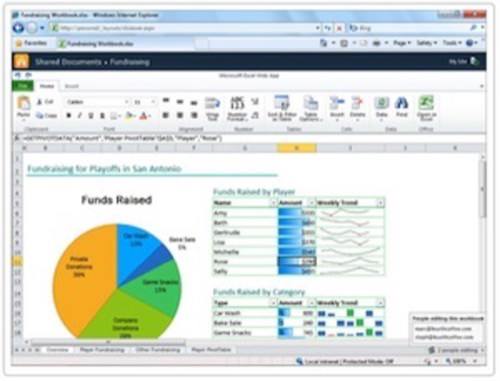 8. Still Owning The Enterprise
For all of its emphasis on consumer-facing technologies, Microsoft's empire was built on productivity and the enterprise. Microsoft's Server and Tools and the Business Division typically report both the highest profits and revenue of any divisions within the company. Microsoft has forged relationships with thousands of businesses, generating stable, consistent revenue streams especially with the creation of subscription models like Office 365.
While Google Apps continues to cut into the Word/Excel/PowerPoint triumvirate, Microsoft has made an end run around Google's services by making collaborative services like Lync the centerpiece of Office.
Does Microsoft need to own the enterprise via hardware like Surface? In the end, no. If Surface doesn't end up as the Bring Your Own Device (BYOD) option for enterprise workers, the rumored Office for Android and iPad will likely serve instead. That's the end goal: capturing attention and generating revenue from enterprises, no matter the medium. As long as that keeps happening, Microsoft can afford to bet on riskier ventures like the Surface and Windows Phone.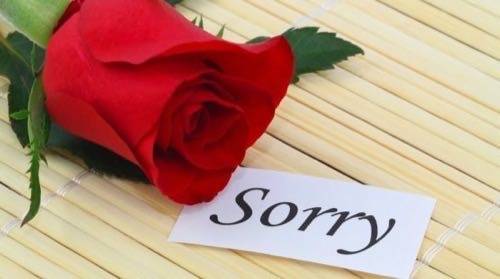 9. Microsoft's Mea Culpas
I was honestly impressed by Microsoft's apology that it had fallen short of its commitment to provide "browser choice" to European customers in 2012, as part of a settlement agreement. Microsoft owned up to its mistake, described what had happened and what steps it would take, and again took responsibility for the error when the European Union slapped the company with a $731 million fine.
Google, by contrast, faces fines and a concerted EU investigation after allegedly ignoring requests to rework its privacy policy. Many expected Microsoft to have looked for excuses and appealed the EU's decision. It didn't.
Wouldn't it be nice if Microsoft didn't screw up in the first place? Sure. Microsoft obviously regrets its bawdy song-and-dance routine at a Norway developer conference showed last year, or its "big boobs" gaffe a month later. But even the world's largest companies make mistakes. A company's character is determined by how it deals with them.
If It Bleeds, It Leads
Failure interests us. Microsoft climbed to the top of the market, creating arguably the world's richest man in the process. Tech journalists remain eager to write the story of Microsoft's fall, me included. Some of Microsoft's tactics are still downright embarrassing: the Scroogled campaign, for example. Windows 8 might well end up as the second coming of Vista. There are still questions whether or not Microsoft can tie its software, services and hardware together into a cohesive whole.
But refusing to acknowledge the other side of Microsoft's story isn't right, either. There's some good work coming out of Microsoft, and ignoring that creates an incomplete, inaccurate picture.
All images courtesy of Microsoft, except Microsoft's Open Source Lab Room by Todd Ogasawara, Microsoft mouse image by Fredric Paul, and roses image courtesy of Shutterstock.