While this year's CES hasn't necessarily born any great surprises in debuting home tech, it has revealed that smart home tech is becoming the norm rather than niche as more big brands reveal their connected home products to the masses. Last year we saw a lot of the first wave of smart home devices with a particular focus on the basics like smart lighting and home security. Now everyday home products are rising to the challenge. Here's what has our attention:
1. Voice control and connectivity are key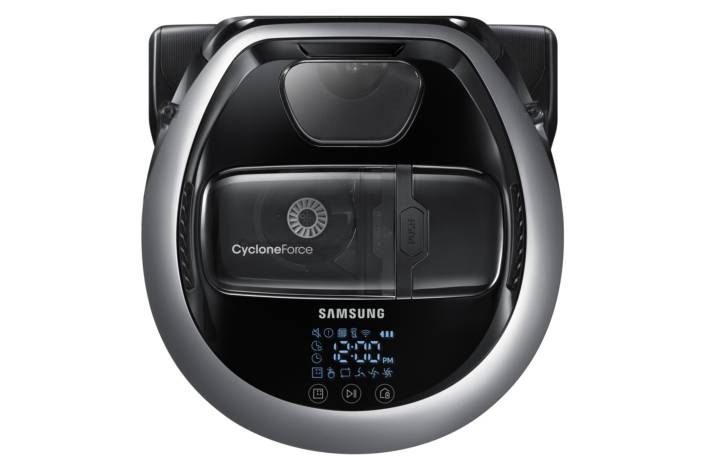 A new survey from Coldwell Banker Real Estate and Vivint Smart Homes found that smart home device owners overwhelmingly want voice control, particularly to operate entertainment devices. Since the huge popularity of Amazon's Alexa, not to mention the increased functionality of Siri and the recent addition of Google Home, voice-controlled assistants are becoming an integral part of the connected home.
You can operate Samsung's  VR7000 robot vacuum cleaner through voice controls and open and close simplehuman's voice activated garbage can with "Open can" or "Open sesame". This extends to increased product capabilities. For example, the VR7000 has the ability to map out rooms and optimize its cleaning depending on floor type, whilst the simplehuman garbage can will be able to keep stock of your garbage bags and upon depletion automatically order more through Amazon's Dash Replacement service.
The year at CES, Whirlpool announced the launch of 21 Alexa enabled devices in both the kitchen and laundry. For example, Whirlpool Scan-to-Cook technology sends cooking instructions and settings straight from a frozen food packages' UPC barcode to the brand's microwave, wall oven or range via the Whirlpool mobile app.
2. Fridges are more than just cold storage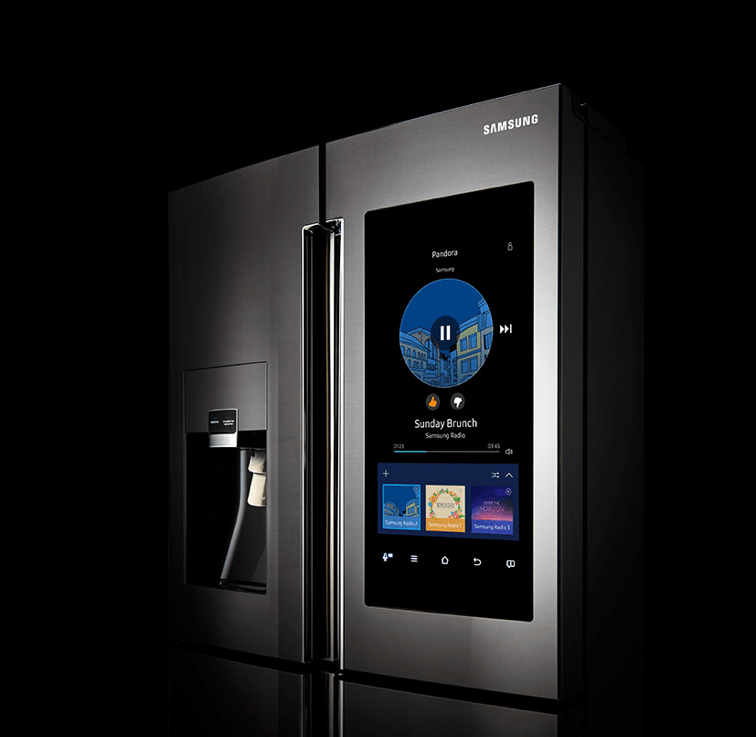 Samsung has released a new collection of smart fridges, expanding to 10 models under the name Family Hub 2.0 with a number of updates since it's original predecessor in 2016. Unsurprisingly, the fridge can now also be controlled via voice commands and it can provide recipe suggestions based on the contents of your fridge and allow you to order food as images of the items you need can be added to the shopping list feature and ordered directly via the Groceries by MasterCard app.  Each family member can create a profile enabling individual calendars and lists as well as connected internet radio. That said, I'm still unconvinced of the value of a $6000 fridge in the home of most people, especially when we are either wearing or in close proximity to a suite of other connected devices already and I still prefer Smarter's FridgeCam at a mere $149.
3. Devices are engaging with utilities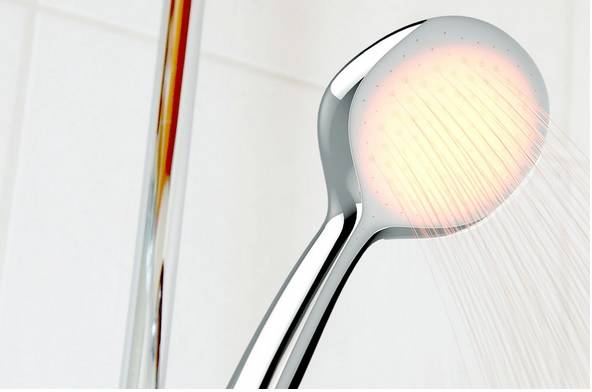 On first consideration, a smart shower head may seem like a rather surplus device. But if you're in a period of drought, dealing with a roommate who takes hour long showers or wanting to save money on home utilities it's are a practical addition to the home. Made by a French start-up, the Hydrao First lights up the water spray with different colors depending on the amount of water used. Powered by the shower's natural water-flow, no external power supply is needed. It therefore, allows you to instantly control your water consumption and the energy needed to heat it. You can even track how much water you've used and how much money you've saved on your water and energy bills through a corresponding app or by (of course) asking Alexa.
In a similar vein, the Moen U smart shower includes a wall outlet and smartphone app that can change water temperature before use, set timers and automatically turn your shower on off after a specified time.
There's also the Haiku L Series Fan that senses when you're in the room, automatically changing to the preferred temperature. It syncs with Nest's  Learning Thermostat and can provide insight into your usage, contributing to energy bill savings.
Home consumers are now focusing more attention on everyday living home products. They want a seamless user experience where products communicate with each other and information flows in ways that make life easier. The present price points make many smart home appliances prohibitive to all but in time they will drop in price and become more prevalent.
The challenges for the foreseeable future will be:  the problem of early adopters who make their allegiance too early (for example to Nest or Alexa) but may later wish to switch platforms; whether products over the next few years will have value over a sustained period of time as technology becomes more advanced and of course the ever present, challenges of cyber security. Perhaps next year's CES will offer more insights.