Arduino has announced two new developer boards aimed at the Internet of Things (IoT) community, called the Primo and Otto. It comes just one month after the MKR1000 was announced worldwide.
The Primo is Arduino's first IoT computing board to feature all the traditional wireless standards, such as Wi-Fi, Bluetooth low-energy, near-field communications (NFC), and infrared.
See also: Happy birthday, Arduino: New boards for everyone!
Built in wireless standards make it much easier for IoT developers to create systems, since they need to add fewer components. A network that measures seismic activity only requires a few components to measure vibrations and movement of buildings, and data can be send to a central server in real-time for people to analyse.
Arduino CEO Federico Musto said that increased interest in development boards that could automatically communicate led to creation of the Primo board, according to IDG's Martyn Williams.
For developers that don't want Wi-Fi capabilities or support for expansion boards, Arduino has launched the Primo Core, a cheaper alternative. The Primo Core can be attached to a carrier board called the AlicePad, which features a USB connector and NFC antenna.
The Primo and Primo will be available next month (or July), Arduino has not said how much the two boards will cost.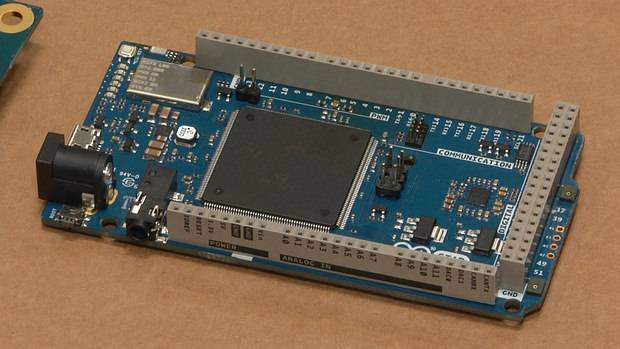 Arduino's growing family
Alongside the Primo announcement, Arduino also unveiled the Otto, a larger development board aimed at fans of the Amazon Echo or Google Home devices.
The Otto comes with a built-in microphone and supports Amazon Echo API. Arduino has added numerous connectors to the Otto, which should mean easy integration with other projects.
Hobbyists could fit an Otto in every room, to talk to Alexa regardless of the Echo's location. The Amazon Echo API also allows you to control smart home devices that support Amazon's voice assistant.
No mention of the cost of the Otto either, but it should be available in the next few months.