This post is sponsored by Wearable IoT World. It reflects the views of the sponsor, not ReadWrite's editors.
The holidays are a time for reflection. They invite us to look back on how far we've come and think about the people we are thankful for.
At Wearable IoT World, ReadWrite's parent company, we have the opportunity to interact with incredible founders building products that will change all of our lives. These entrepreneurs serve as a reminder of how we are at the edge of the largest innovation movement in human history. With this next wave of ideas we will only continue to grow in our ability to connect, create, and build empathy with each other.
So we've crafted a list of gifts that we feel embody our experience of connectivity and creativity. Some of these products are built by companies we've watched grow up through Wearable IoT World Labs, our accelerator program, while others are technologies we admire. (A disclosure: Wearable IoT World takes equity stakes in Labs companies, which means we have a financial interest in their success.)
Whether you want to give the gift of a virtual sixth sense or enable a friend to build their dreams into reality, these gadgets are sure to amaze. These are personalized technologies that bring us closer to each other. They measure what we do, how we feel, and inspire us to improve our day-to-day lives. With these suggestions you will surely be able to delight and inspire everyone on your list.
For Connected Homes
Home is where the heart is. Give the gift of a smart home device to make your friends and family feel like they are on the cutting edge of innovation.
This delightful product syncs with your smartphone and other devices so you'll always know who is knocking at your door. With wide-angle HD video, smart motion detection, and cloud recording, it's like you're home even when you're not. Everyone needs a doorbell, why not make it a smart one?
Gone are the days of hiding keys under mats and dragging yourself to a hardware store to make dozens of copies. This sleek device syncs with your smartphone to give you complete command over whom can come into and out of your home. Grant temporary access for a few minutes or hours, and give virtual keys to family. This futuristic device will leave everyone feeling safe, in control, and connected.
This device becomes the command center of any home it enters. What started as a speaker has transformed into a virtual assistant that can manage a smart home, play music, and answer questions (both ridiculous and otherwise).
LittleBits Smart Home Kit
One part education, one part fun, and two parts holiday cheer, this kit gives the power to turn anything in a home into a smart device. The opportunities for creativity are endless!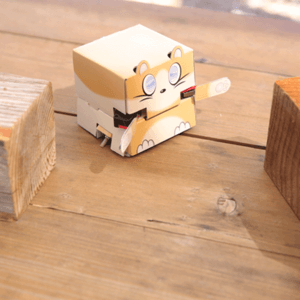 For Children
It's all about engagement and wonder. Whether you are looking to add some flare to your little one's toothbrush routine, or want to inspire a budding builder, these gadgets will make your kids smile.
With this beginner's robot kit, your budding builder can assemble a cute, little robot that loves to run and hide. With outstretched arms, not only does this guy move, it'll switch directions to avoid obstacles or travel around them. It's a great gift that'll both excite and educate.
This first-of-its-kind gadget gives you the power to sculpt 3D creations by hand with ease. With over 20 exchangeable ink colors to choose from, this gift will let a young artist bring his or her imagination to life. (CreoPop is a Wearable IoT World Labs company.)
Teknikio Wearables Set
Teknikio toys let you reimagine your reality using craft, smart materials, and electronics. Through exploratory projects, people can demonstrate basic concepts of invention, resourcefulness, and creativity. This set has 20 reusable components, from LEDs to switches to conductive fabric, to help anyone get started creating wearable devices.
This itty-bitty drone is perfect for kids looking to soar to new heights. Measuring only 2″ across and 3/4″ tall, the Nano Drone is a fully functioning quadcopter capable of flying for 5–8 minutes on a single charge at a distance up to 150 feet away. The Nano Drone can perform 360-degree flips and precise flight in all directions.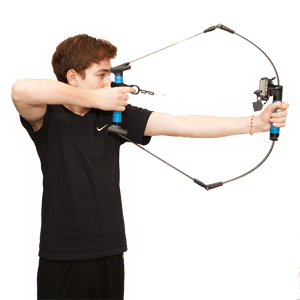 To Stay Healthy
Take a holistic view on living better with these gift ideas. Need a new workout routine? Want to be more safe out on the road at night? We've got you covered.
Take your understanding of home safety to new heights. Tzoa allows people to monitor their immediate space, and alerts users through its app when there is a change in the environment, regardless of how small. This wearable will truly help people breathe easy. (Tzoa is a Wearable IoT World Labs company.)
Cars have big bright lights. Shouldn't bikes have the same? This product amplifies a bikers presence with powerful LEDs and a cool bicycle laser projection so everyone on the road will see you coming 20 feet before you get there. Keep your biker friends safe and visible with this sweet invention.
Who doesn't want to work out like a superhero? The BowBlade combines love for video gaming and competition with knowledge of the human body to create a fun and healthy way to work out.
Becoming a golfing pro is easier than ever with this sweet gadget. The Zepp gives you real-time feedback on how you're performing with suggestions on how to improve. It's a great high-tech gift for anyone who loves golf and is looking to up their skills.
Driving a motorcycle just got better with this smart and slick-looking helmet. The technology built into this helmet allows motorcyclists to listen to music, and get directions through built in GPS technology and translucent video footage. (Skully is a Wearable IoT World Labs company.)
For Animals
Don't forget your pets! Humans aren't the only ones using fitness trackers these days, so skip the boring treats and get your animals connected.
Cats are mischievous little creatures, you never know what trouble they will get into. Thankfully they now they have some armor to keep them safe, this is a hilarious gift to give your cat-loving friends.
Though this product won't make you Dr. Dolittle, it will bring you one step closer to communicating with your pets. Through the Petcube camera, you now can connect with your furry companion when you are not home. It's ideal for anyone with a pet they adore.
Give your pup some exercise with iFetch, an automatic ball dispenser that will keep dogs on their feet for hours. Great for a bad weather day, or if you are just feeling a little lazy.
Track down your pet with this combination of a GPS locator and activity tracker. This device sits on your pet's collar and pairs with your smartphone to provide all the details you need to make sure your pet is happy. You can also monitor and share your pet's activity with friends and community members through the well-designed Whistle app.
The ultimate activity monitor for your dog, this device tracks behavior so you can better understand your dog's health. With Fitbark, you have the ability to see all of your dog's information within the Fitbark app, compare data with similar breeds, and share it with your vet. You can also share photos with your friends and family through the app, which is always a huge plus.
Lead photo courtesy of Whistle
This post is sponsored by Wearable IoT World. It reflects the views of the sponsor, not ReadWrite's editors.