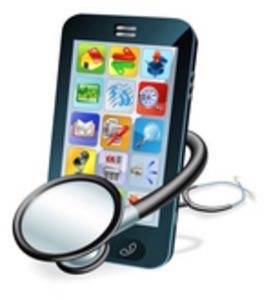 Guest author Mike Baird is the CEO and cofounder of healthcare technology firm Avizia.
Telemedicine is experiencing a meteoric rise. More than half of all U.S. hospitals currently have a telemedicine program and there will be approximately 800,000 online consultations in the U.S. this year.
BBC Research predicts that the global telemedicine market will grow from $11.6 billion in 2011 to $27.3 billion in 2016, and IHS expects the number of patients using telehealth services to grow to 7 million in 2018, up from 350,000 in 2013.
See also: The Tricorder, An All-In-One Diagnostic Device, Draws Nigh
Given these numbers, it's no surprise that 89 percent of healthcare executives believe that telemedicine will transform the U.S. healthcare system in the next decade. As telemedicine moves towards mainstream adoption, a number of trends are shaping what the market looks like now, and into the future. Let's take a deeper look at what this will mean for consumers.
Healthcare For Everyone
The American Medical Association finally came down in support of telemedicine last year when it voted to approve a list of "guiding principles." In addition, the Federation of State Medical Boards now widely supports the private reimbursement of telemedicine, which previously was only reimbursed for Medicare and Medicaid patients. Two years ago, just 10 states supported private reimbursement of telemedicine, and one year ago, 17 states did. Today, 29 states plus DC have "parity laws" supporting the private reimbursement of telemedicine.
This momentum, along with the 10 million + people who now have insurance thanks to the Affordable Care Act, means that healthcare will be more accessible to more people than ever before. People in rural areas will be able to meet with a doctor without a multi-hour drive, and families with two-working parents won't have to take time off during the day to visit the doctor's office. Doctors will be able to treat a broader subset of the population.
mHealthMobile devices are transforming the way people access all kinds of services—whether it's the way they order food, hail cabs, or pay bills—and health care is no exception.
The FDA is slated to review a record number of mobile health apps this year, in response to strong consumer demand. As the regulatory environment around mobile health apps grows more sophisticated, smartphones will increasingly turn into health portals.
Patients and doctors will be able to text, video chat, and share information anytime, from anywhere. Moreover, patients will be able to use their phones, as well as wearables devices, to collect medical data, such as inner ear images or insulin readings, and send those to their doctors. It won't be long before mobile emerges as the dominant telehealth platform.
Decentralizing Specialists
Telehealth is helping to break down geographic barriers to receiving care. This not only has profound implications for primary care doctors, but also for specialists.
Telehealth will make it possible for specialists to extend their reach, because patients will no longer have to come to them. Specialists will become decentralized because their location won't matter as much. They will be able to serve people who need their expertise, regardless of where they are. Decentralization means better care for patients, as well as greater efficiency for hospitals. Hospitals will get more scale out of their physicians because it will be easier to take advantage of "slack capacity," and specialists will be able to offer their services across a wider network.
Along the same lines, telehealth will make it easier for physicians to collaborate and for patients to get second opinions, which will lead to better outcomes. Right now, collaborating across departments and across hospitals is a logistical nightmare. It involves an arduous and time-consuming audit trail. Telehealth will help free up this logjam so information flows more smoothly.
Stronger Doctor-Patient Relationships
The rise of telehealth does not mean that in-person visits will become obsolete. Far from it, in fact. Telehealth will allow doctors to digitally advise patients on routine issues, which will free up more bandwidth to dedicate to challenging and complex cases in the office. And fewer patients coming into the office will result in reduced wait times.
Furthermore, the explosion of wearables devices, as well as mobile health apps, means that people are able to collect massive amounts of data about themselves, which they can send to doctors. Armed with this data, doctors will gain greater insight into their patients and be able to deliver more personalized care.
Lifestyle Medicine
Most doctor visits are brief, relatively speaking, and then the patient goes home. It is away from the doctor's office that critical health choices are made. For example, a doctor can prescribe a treatment regimen to manage a chronic condition or advise a client to follow a healthier diet, but their capacity to monitor and enforce these prescriptions has previously been limited.
Telemedicine changes all that by creating a more scaleable, efficient way to deliver ongoing care. Doctors, nurses, or any care provider will have a quick and easy way to check in with patients and see if they are on track. The monitoring tools and data mentioned above certainly come into play here. As a result, doctors will be able to integrate lifestyle medicine more thoroughly into their practice. This will create a stronger system of accountability that will help patients manage conditions, make healthy choices, and ultimately improve their health.
In the next few years, telehealth is going to have a dramatic impact on the way patients receive care and doctors give it. When done right, the rise of telehealth means more effective, accessible, and cost-effective care for everyone.