Guest author Andrew Hooge is an exercise physiologist, entrepreneur, software developer, author, and a product manager at mobile health-data firm Validic.
It's no secret that wearable devices are poised to explode. According to data from Juniper Research, the market is expected to expand rapidly within the next few years, going from $4.5 billion by the end of 2014 to reach $53.2 billion by 2019.
This is great news for product makers who are investing heavily in wearable tech initiatives—though the path to success will be fraught with challenges.
Several things need to fall into place before these technologies can really achieve their full potential. Problems like dismal battery life, complicated user experiences and sometimes pointless data collection top the list. Let's take a closer look at these issues.
Death By Discharge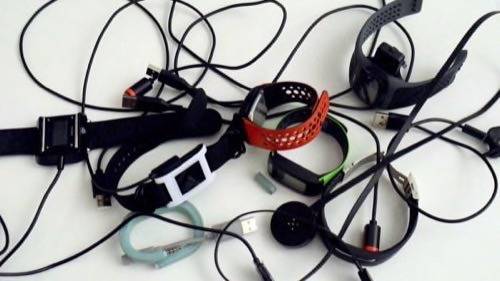 One of the key issues challenging wearable device engagement is the inconvenience of constant charging. According to Dr. Steven LeBoeuf, founder and president of Valencell, industry statistics show that as soon as someone takes off the device, the chances of that user not putting it back on there is a more than one third chance they won't put it back on.
"When you have to take your device off to charge it, you immediately disengage the user and they begin to wonder how much value they are getting by counting steps." This is what LeBoeuf calls "death by discharge." "If their experience with the device is a good one, then they will likely put it back on but if not it may become best friends with the underwear drawer," he said.
Dr. David Berkoff, sports medicine physician at the University of North Carolina's Department of Orthopedics, agrees: "As an athlete, it's one of my biggest frustrations…. I'm ready to go on a long ride and I forgot to charge my device," he said. He also sees battery life as a big barrier to getting regular joes to purchase the devices, "If it's a problem for early adopters, then you know it's going to be an issue for everyone else."
Organizations like Advanced Self-Powered Systems of Integrated Sensors and Technologies (ASSIST) at North Carolina State University are working on solving the battery life issue. They are developing technologies to enable battery free and body powered devices.
Tom Snyder, Industry Liaison for ASSIST told me his group is "utilizing nanotechnology to bring the energy requirement for sensors and wireless data transmission down to a level that your body can be utilized as a power supply."
For example, ASSIST materials embedded in a textile can harvest energy from the temperature difference between the skin and air, and then use that to power sensors. This not only has an impact on clothing but also on medical devices. They're currently working on a battery free pacemaker.
The Need For Human-Centered Design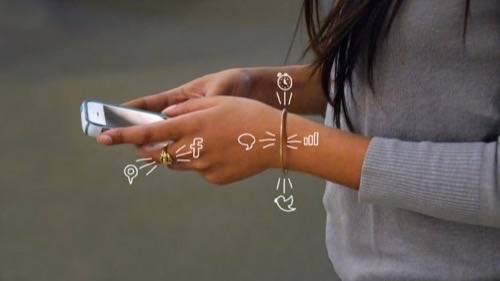 Marrying a relevant user experience with the appropriate interface will be key. Sensors embedded in a shirt, coupled with a watch interface that carries the data, is one example. Another that can provide a good user experience embeds sensors in familiar devices we already use, like headphones.
"We started with headphones because our audience were athletes and weekend warriors," LeBoeuf said. "They already wore headphones when they worked out so it made sense. Why make them work harder and purchase another device?"
According to an industry report by Rock Health, a health incubator and fund based in San Francisco, one of the biggest barriers to engagement occurs at the onset of device use.
In other words, getting a gadget out of the box and setting it up is a pain in the neck. Reports indicate that close to 10 percent of tech products are returned before they are even used.
Fashion is another important element in adoption. Software and hardware designers are not accustomed to the nuances of style, to blend both form and function. Smartphones rely less on fashion, since it is typically stuffed in our pockets. Wearables that are visible on our bodies are another story.
To succeed, brands must immerse themselves in fashion trends and psychology, to achieve more inspirational design.
Getting Personal With Data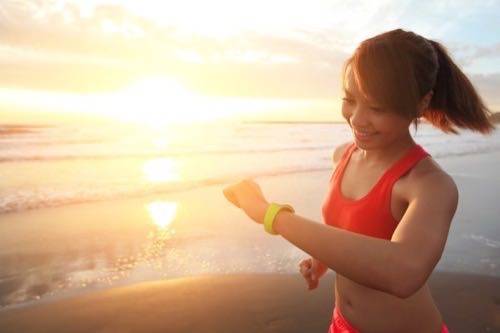 In 2013, more than 70 million wearable devices were sold, and by 2016, that number should reach over 90 million. However, the adoption rate will slow or decline if these devices don't provide more meaning and context about how to improve our health, fitness, and life based upon our goals and needs.
To truly connect the data, devices must talk to each other. Tech makers need to simplify the communication between devices through a universal API (application programming interface), which will become critically important.
Thanks to your phone's GPS, RFID, or Bluetooth, you could get a personalized workout plan the second you arrive at the gym, and the device would adjust the intensity based upon your previous workout, cortisol levels and hydration. It will also know that it took longer for you to fall into REM sleep, because home sensors indicate that you kept the lights on.
A number of companies including Nike are already moving towards coach-enhanced apps that learn from your performance outputs and adjusts your next workout accordingly.
See also: Fitness-App Consolidation Continues As Adidas Buys Runtastic
Apple's new health and fitness app will tell you when you need to stand or move more (two keys to cardiovascular health) based upon real-time information from your Apple Watch. In addition to Apple and Nike, a number of other companies are hiring teams of exercise physiologists, data scientists, and physicians to help move data from descriptive to prescriptive.
Dr. Berkoff believes that, for devices to be adopted by the mainstream, they have to provide more than just entertaining data to the user.
"Physicians and their patients need to understand how they are progressing and if there is the need for an intervention," he said. "Data is just data without proper interpretation and there may be times where the physicians don't have time during a clinic visit to interpret the data. We just need to know when to connect with the patient."
He adds that sports medicine physicians, physical therapists and other healthcare professionals can benefit from the continuous monitoring and interpretation of movement. "I can only get so much information in a 10-15 minute office visit," he explained. "I may watch someone walk or run during that visit, but they may be on their best behavior giving me less than perfect data.
"To really understand how they move and to make the best prescription," he said, "we would benefit from continuous monitoring and feedback which we could then use to provide the patient with a better plan on how to progress and improve."
The Future Is Already Here … Sort Of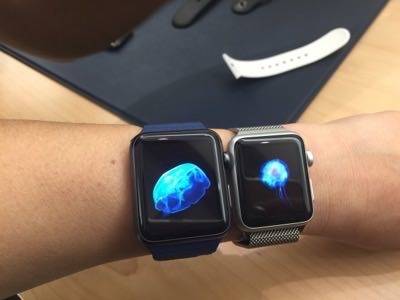 Companies and startups are already creating new ways to measure health and performance, to help people be more productive.
Parents and their children are finding significant value in products like Sqord—the first wearable for kids that helps curb childhood obesity and improve children's health. It uses sensors to track activity and provides feedback and motivation to help kids move more.
Companies like Fitlinxx are also changing the game with their new product, AmpStrip. The heart rate and activity tracking monitor is designed to stick to the wearer's torso for a week or more at a time. Once they're done with it, they can remove it like a Band-Aid and recharge. Add more adhesive, and it's ready to be put back on.
While wearable devices are still in their infancy, the growth and excitement around them will ensure the technology matures rapidly over the next few years. But it's no time to be complacent. We may be nearing the Wearable Era, but we're not there quite yet. There's still work left to do.
Lead photo by Intel Free Press; Shutterstock; Owen Thomas and Adriana Lee for ReadWrite