Intel has announced the acquisition of Recon Instruments, maker of the Recon Jet—a Google Glass-style eyewear device aimed at outdoor sports enthusiasts. Recon had previously received funding from Intel Capital, the company's venture-capital arm, back in September 2013.
"We've gotten to know and admire [Recon's] products and people over the last couple years," wrote Intel senior vice president Josh Walden on the company blog. "This acquisition gives Intel a talented, experienced wearable-computing team that will help us expand the market for head-mounted display products and technologies."
Intel says Recon will continue to be sell and support its products, and as far as Recon's customers are concerned it looks like business as usual. Recon, in other words, will operate much like Basis, a smartwatch maker it bought a year ago.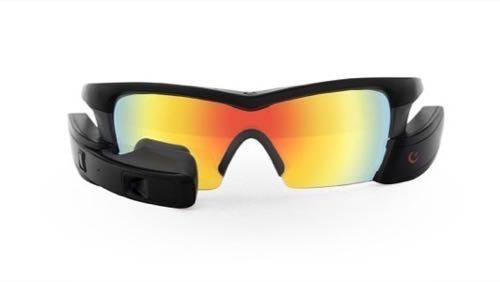 On a higher level, it's confirmation that Intel is still very much invested in wearables, despite the reshuffling of key figures in related departments earlier this year.
At Wearable World Congress, Ayse Ildeniz, general manager of Intel's New Devices group, told ReadWrite's Adriana Lee that the company wasn't wavering in its push into wearable devices. The Recon deal seems to be hard proof of that.
Product Fit
Unlike Google Glass, which tried to be everything from a baby-video maker for new parents to a workplace assistant for warehouse workers, Recon's smart eyewear products focus on fitness. The Jet is designed to bring up key information for runners, snowboarders and other sports enthusiasts: distance traveled, speed, GPS location and more are all displayed in the wearer's eyeline. It also displays calls, texts and notifications from a connected mobile.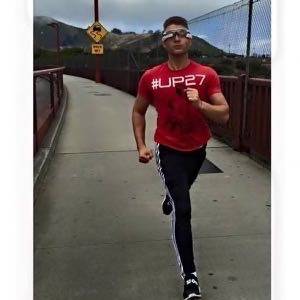 "As a personal trainer, I loved wearing the Recon Jet while exercising," says Russ Gurvits, the founder of Up27, an on-demand personal-training service. "These are exciting times for the future of fitness." (ReadWrite and its parent company, Wearable World, share space with Up27 at the Palace of Fine Arts, but are not otherwise affiliated.)
The comparisons to Google Glass are obvious, but this isn't necessarily about Intel wanting a direct Glass competitor—it's about bulking up the company's workforce with hardware and software engineers who know wearables.
Intel confirmed to ReadWrite that the acquisition adds a small team of under 75 people to its workforce as it looks to expand its wearable offerings. The financial terms of the deal are not being disclosed.
Intel hasn't been slow to plant several flags in the nascent wearables market, perhaps looking to make up for the sluggish way it responded to the explosion in smartphones. The corporation has already covered a lot of ground, from smartwatches to wearable processors to fashion bracelets—all evidence that it's determined not to get left behind.
And as for an Intel version of Google Glass? Intel and Luxottica have promised to reveal some kind of smart eyewear this year while the Wall Street Journal thinks Intel chips will power the actual Google Glass when it returns. If Intel fails to make a splash in wearables, it won't be for the lack of trying.
Photos courtesy of Russ Gurvits of Up27; Recon Jet image courtesy of Intel; additional reporting by Owen Thomas