Apple's much anticipated new smartwatch has finally landed at its ultimate destination: on the arms of consumers.
See also: There's Gold On Them Thar Wrists
As the earliest adopters get busy binding their wrists, practicing their "force touches" and updating their iPhone apps to work with the wearable, we took stock of a few interesting details that have clocked in with the Apple Watch's arrival.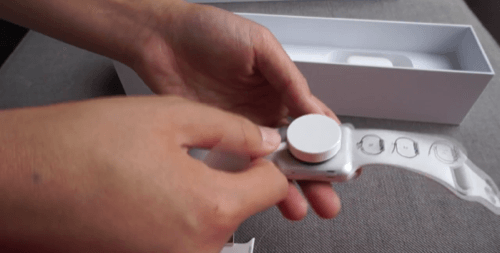 Your MagSafe charger can rat out your cheapskate purchase
Not that there's anything wrong with picking up the Sport, the least expensive version of the Apple Watch. But if you're touchy about it—maybe if you've even swapped out watchbands to hide that fact—then don't plan on powering up on the go. Whipping out the plastic magnetic charger will be a dead giveaway.
By contrast, the mid-range and super-special (read: pricey) versions of the Apple Watch—branded, confusingly, as the Apple Watch and the Apple Watch Edition—both come with metallic chargers. Fortunately, all of them work pretty fast, so the difference is really just skin deep.
Your MagSafe charger may power other devices …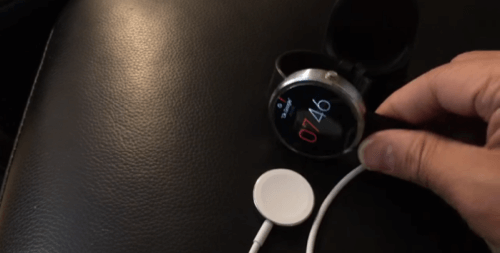 According to an Apple Insider reader named Albert Lee, an Apple Watch charger worked on his Moto 360 smartwatch, since both use the Qi wireless charging standard. Mashable confirmed this with its own tests.
That's actually a much bigger deal than it seems. Qi, the most popular among mobile makers, is just one of three wireless charging standards that's trying to dominate the gadget world. Over the past year, the other two—the newer PowerMat and latest Rezence standards—have joined forces, making it easier for manufacturers to support both in one product.
See also: How Starbucks Could Take Wireless Charging Mainstream
At some point, the industry has to decide on one path to move forward, if it hopes to see wireless charging become as common as micro USB cables. If Apple has thrown its weight behind Qi, that could tip the scales back in its favor.
Or at least it would, if not for the following.
… but the Apple Watch can't use other random Qi chargers (at least, so far)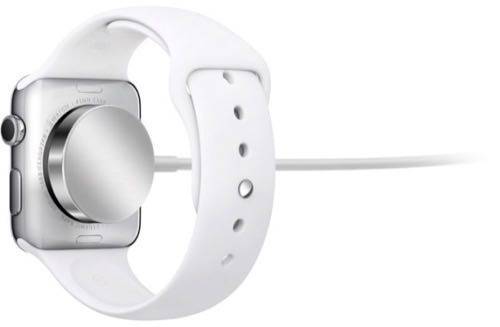 According to Mashable's tests, the reverse scenario—with other Qi chargers sending power to the Apple Watch—doesn't work. Now, the site only tried two charging products, and it's not clear whether the problem comes from a technical issue or if incompatible physical designs got in the way.
We don't know which version of Qi the test chargers use, and that matters. Older versions can be notoriously fussy, forcing users to place devices on just the right spot on mats. But last year, an update brought support for a different, and much more flexible type of charging called resonance charging, which can send power from a farther distance. It's possible the Apple Watch may eventually work with newer Qi products. If so, then these chargers could succeed in zinging the juice where others failed.
We've already spotted third-party charging products designed for the watch—like docks and batteries (see below)—so charging doesn't look like an Apple-only scenario.
The watch could be the beginning of Apple's wireless charging assault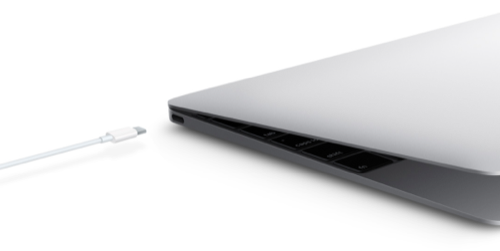 The last few months have been good for Qi, which also saw IKEA pack the standard into its furniture. For Apple, stepping into wireless charging could have major implications across the company's entire portfolio of products. Take that new MacBook with just one port, for instance. If its watch experiment proves successful, an upcoming model of the laptop could boast wireless charging too, making that single port more reasonable and less aggravating. Along the way, the iPhones and iPads could get some Qi support too.
See also: How The New Apple MacBook Retired Steve Jobs's Vision Of Computing
Apple's tack may be "far from innovative compared with other wireless charging technologies currently in production or development," as IHT analyst Ryan Sanderson put it in a press statement he sent me, back when Apple first announced the watch. But it doesn't need to be innovative. Apple products tend to boost companies, tech standards and even whole industries, when they adopt them. And wireless charging, which has been on the brink of mainstream adoption for ages, could use a nudge in the right direction.
Finally, a justification for that confusing Digital Crown: underwater use!
The Apple Watch's water-resistance comes as no surprise; it's listed as a feature. But when FoneFox put it through a water torture test—showering and swimming with it, dunking it in a bucket—it discovered that the touchscreen couldn't handle the waterboarding.
Fortunately, the "digital crown"—the little click wheel on the side—does, which may justify the addition of this feature. But don't take that as a cue to try dunking the watch yourself.
The watch could measure your blood oxygen levels (but it won't)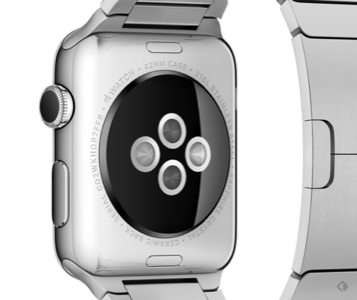 When iFixit autopsied the 38mm Apple Watch, it found that the heart-rate monitor could measure more than beats per minute—it could measure blood oxygen. The approach, known to doctors as pulse oximetry, helps them ensure patients have adequate oxygen levels during surgery (or any other time they're under sedation), as well as while they're taking lung medications or physically exerting themselves.
Naturally, that conjures certain activities—like rock climbing or, given its water tolerance, some light scuba diving. But stop right there. iFixit speculates that Apple stayed mum about this sensor due to federal regulations. Measuring oxygen levels in the blood skirts the line between quantified fitness and health, and the U.S. Food & Drug Administration can be rather particular when it comes to approving health equipment.
At this point, we don't know whether the sensor will wind up as ResearchKit fodder for Apple's medical research initiative, or a tool to please extreme athletes. All we know for now is that it's there, lying dormant until Apple's ready and able to flip the switch.
Some parts are easy to replace …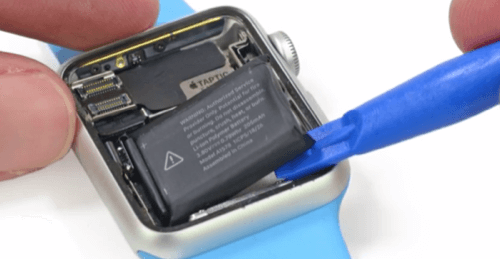 Batteries have a shelf life, often measured in the number charges they'll take throughout their life before they act up or even go completely dead. The Apple Watch's lifespan too will eventually run out, which may spur some users to try swapping the battery on their own.
There's good news and bad news there. The battery is relatively easy to replace, in and of itself; it's only attached with a bit of adhesive, making it easy to pop out. But you have to get to it first. The screen stands in the way. Apply heat to loosen the glue holding it down, and then unhook the display cable. The latter may be a bit tricky, judging by iFixit's teardown.
When the site tore into the 38mm watch, it found a 205 mAh battery. The larger watch probably boasts a bigger battery, which may or may not affect how easy it is to dig the power cell out. Other parts, like the cables, speaker, buttons and the "Taptic Engine" (which deals vibration alerts) can challenge the far-sighted, with their small size and itty bitty screws, but don't seem impossible to pluck out. The watch's processor, however, looks like it's practically a permanent fixture. (See below.)
Note that messing with the watch's guts will void the warranty. This stuff is not for the faint of heart—or the poorly sighted. (There's a reason watchmakers use a loupe.)
… but others, not so much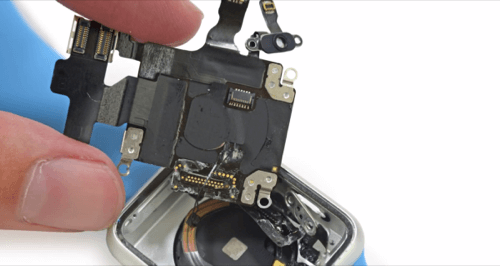 The Apple Watch runs off a fancy hardware nugget called the S1, which packs a processor, wireless radios, memory and sensors into one "system on a chip." Though teensy, the technology is powerful. Apparently, so is the glue holding it together.
Few Apple Watch owners will ever stare into that wee abyss, and that's a good thing, judging by iFixit's experience trying to pull it apart: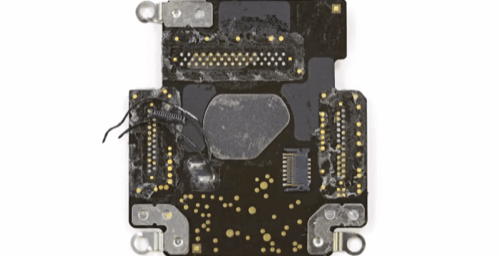 Despite rumors (and hopes) of an upgradable product, the difficulty of removing the S1 alone casts serious doubt on the idea of simply swapping out the internals.

Unfortunately, our first look is obstructed—that S1-emblazoned silver cap isn't a cap at all. It's a solid block of plasticky resin, hiding treasures deep within.

The fully encased S1 system makes board-level repairs impossible.
Just like regular watches, the straps will get nasty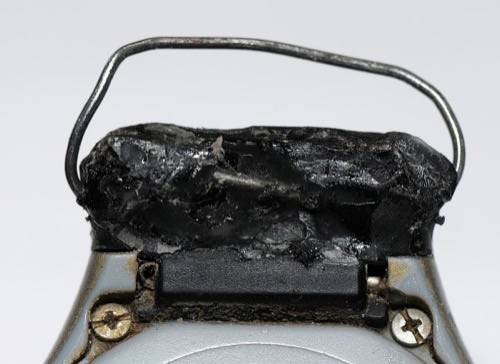 Even the majestic halo of Apple gadgetry can't ward off the realities of simple chemistry. Users wear these gadgets next to their skin, which means grossness will force touch them over time—especially the straps. You can clean off metal, but you can't bring back leather and fluoroelastomer watch bands back from discoloration and warping.
There are already thousands of apps for the watch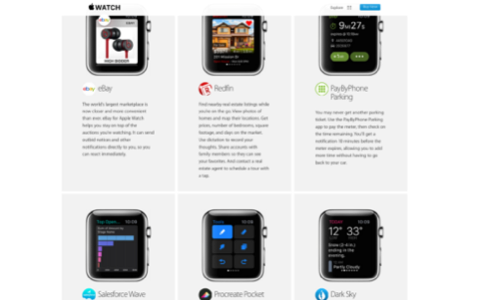 Watch users can do a tremendous number of things from their wrists already. They can unlock Starwood hotel doors, read New York Times news headlines, shop, navigate the outdoors, check into Foursquare locations, stay on top of Expedia reservation updates, track packages, and many, many other things.
If that's not enough, the IFTTT service (short for "If This Then That") just integrated the Do Button and Do Note apps for the Apple Watch, giving users access to as many as 170 more apps. According to an IFTTT rep, "people can easily run their favorite recipes with just one tap, right from their wrist."
It's not clear yet how many of these features qualify as genuinely useful, or whether people really want to do that much from their wrists, but kudos to app developers for busting out their creativity caps.
There are already a lot of accessories, and tons more are on the way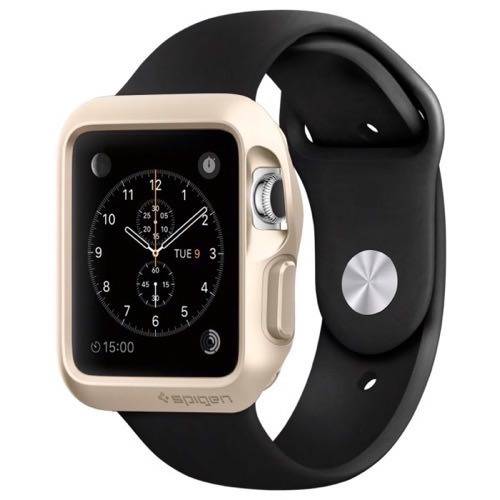 Accessories makers have been licking their chops, waiting for the Apple Watch to hit the market. Now that it has, you should brace yourself for the new and incoming spate of fashion bands, battery bands, strap adapters, stands, power stations, portable batteries, bumper cases, and even a chunky suit of armor that also happens to hide the fact that you got the cheapest Apple Watch available. That's just for starters.
I haven't yet seen a skin that can disguise lower-priced Apple Watch models as one of its higher priced siblings, but as with all things watch-related, it's just a matter of time.
Lead photo by Shinya Suzuki; Apple Watch products and MacBook images courtesy of Apple; teardown photos screen captured from YouTube video by iFixit; photo of plastic MagSafe charger captured from YouTube video by TheMacintosh1; photo of MagSafe charging Moto 360 captured from YouTube video by Albert Lee; broken watch strap photo by theilr; Spigen armor case photo courtesy of Spigen