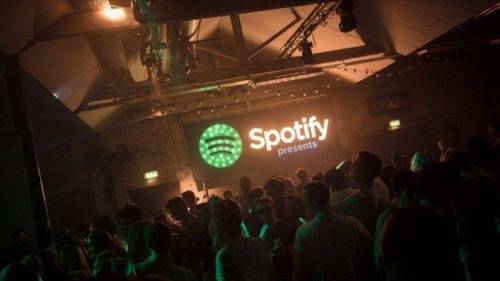 Today, with $9.99 in your back pocket and a working Internet connection, you can sign up for Spotify and get instant access to some 30 million songs, all ready and waiting to be played at the push of a button.
For today's teenagers, that's the new norm. For anyone who grew up carefully collecting records one by one before the turn of the 21st century, it's a strange new world that takes some getting used to.
The growth of the Web and the spread of high-speed access to it hasn't just brought all the world's knowledge to our fingertips, it's brought all of the world's music (and movies and TV shows) along, too. And that's causing a fundamental change in the way we think about the songs that can play such large roles in our lives.
In the words of Thom Yorke on the 2000 Radiohead song "Idioteque"—which may or may not be about a future technological apocalypse—it's "everything all of the time." Which is bound to have an impact on both our listening habits and even such simple things as the basic idea of a record collection.
How We Got Here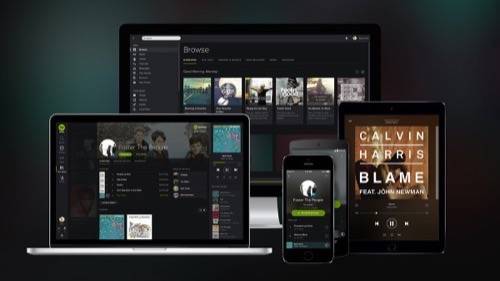 The history of recorded music starts somewhere in the 19th century, but for brevity's sake we'll start with the MP3: Once music could be easily digitized into ones and zeroes, it became much easier to duplicate tunes and ping them across the world in seconds.
Having dozens, then hundreds, then thousands of tracks on a PC and later an MP3 player was the first fundamental shift in music listening habits. Listeners could suddenly queue up a whole day of music with a few clicks of the mouse.
The iPod (launched in 2001) wasn't the first portable digital audio player, but it was clearly the most influential. Why take a stack of CDs with you in the car when your iPod can carry more songs more easily?
The landscape shifted dramatically in a few short years. Whereas tapes and vinyl had to be listened to sequentially, and CDs only offered limited mixing options (remember those 6-CD changers?), the humble shuffle button soon became an integral part of listening to music.
Thousands of songs, sorted randomly on your behalf, plus the ability to jump ahead whenever you like—perhaps that's why more than half the tunes we listen to now get skipped before they finish.
Subsequently, less than a decade after the MP3 turned music listening on its head, Spotify did it again with its 2008 launch. Suddenly (just about) all of the music in existence was yours for one flat monthly fee, as long as you keep paying.
It meant renting, rather than owning, music. But it also ushered in the age of the infinite record collection: More music at your fingertips, but also less of a connection to it.
What Happens Next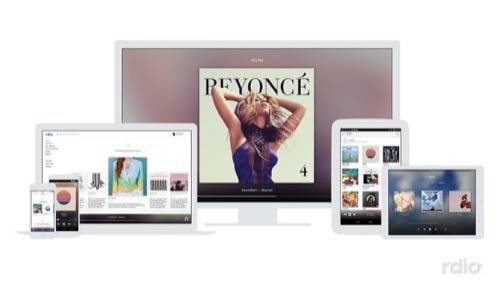 We all have our own listening habits, of course. Vinyl sales are on the rise again, which proves we're not all signing up for the digitally streamed, limitless record collection model just yet. But for kids growing up with Spotify and Netflix, earlier ways of collecting music, whether on CD or iTunes, are looking rather out-dated.
When whatever you want to listen to is only a search or a click away, it's hard to go back to a model of slow, deliberate and expensive aggregation. Having everything all at once is the new standard, and looks likely to stay so for the foreseeable future. (Even Apple has apparently seen the light.)
It's impossible to ignore YouTube in all of this. The video service isn't as slick and organized as Spotify and the like, but it's heading in that direction. It's also free of charge to boot, making it the go-to music source for more people than you might realize. You can listen to any new single on YouTube free of charge from anywhere, and that's a huge deal.
With so much music available, listeners need tour guides more than ever—whether that's Spotify's recommended panel, a playlist made by your next-door neighbor or a Pitchfork review. We need help finding the best stuff—although again, there's also a bewildering variety of options for that kind of discovery.
We've always had gatekeepers—like the radio DJ or record store clerk—telling us what's worth listening to from everything that's out there. But the mechanics of how that works have become more crucial and more democratic.
Bringing Back Focus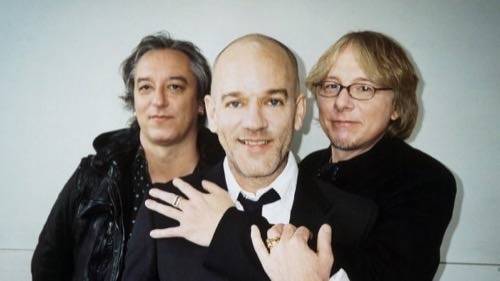 One of the first albums I bought was R.E.M.'s Monster, on tape. I would listen to it over and over again for weeks on end, with an occasional switch back to the radio. There was no shuffling and no skipping, and as a consequence I got to know that album better than almost any other since.
Monster is still there in my Spotify collection, of course—but now it's surrounded by millions of other songs that are a click away. I could still listen to it for hours on repeat, but I'm much less likely to with so much other stuff to explore.
In some ways, I'm happy to embrace the ways of the future; but there are aspects of the analog age that I miss. As Nick Hornby so wonderfully puts it: "If you own all the music ever recorded in the entire history of the world, then who are you?"
Of course, Spotify and the other streaming services still allow you to form your own virtual record collection through playlists and favorites, and showing it off to the world has never been easier.
A bigger issue is bringing back intent, focus and deliberate listening, free of skips and shuffling, during a time when 30 million other songs are only a click or a tap away—and that's an Internet-age problem that's not exclusive to music. I'm glad to have instant access to every album ever made but I wish I knew a few more of them as well as I know Monster.
If Spotify, Rdio, Deezer, Google, Apple and all the other players in the music streaming field can solve that problem, then they're welcome to add on a few more dollars to my monthly subscription.
Images courtesy of Spotify, Rdio and R.E.M.