Mere days before the Game of Thrones season premiere on April 12, cord-cutters suddenly have more ways to watch HBO than ever before.
These include HBO Now, which rolled out to the Apple TV and Cablevision's Optimum Online broadband service on Tuesday, and a new Sling TV add-on that will debut on or before April 11, the company announced Wednesday.
See also: Non-Apple-Using Cord Cutters Can Also Get HBO—Via Sling TV
But don't confuse these variations with the pre-existing HBO Go streaming service, or the numerous ways to buy or rent older episodes of HBO originals. If you really, really need to watch GoT's season premiere the moment it airs (or at least shortly thereafter), you'll want to choose wisely.
Your Streaming HBO Choices
A tidal wave of streams are ready to carry us to Westeros now. Here's an overview of the major players.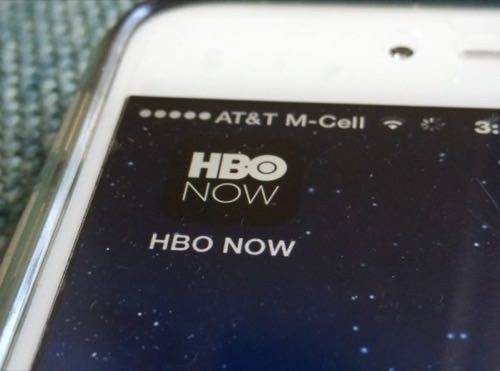 HBO Now
For people without a cable or pay TV subscription who have an Apple TV or iOS devices, or Cablevision's Optimum Online service
Pros: VOD TV shows (i.e., HBO's original programming) and movies, no cable service required, $15 per month. Users can stream to up to three devices simultaneously. New users can get a free 30-day trial.
Cons: No live TV streaming, and availability is very limited at launch. Currently, you can only sign up through Apple TV or iOS gadgets, or online with Optimum Online credentials. Streams through the HBO Now app on Apple TVs, iOS devices and desktop Web browsers.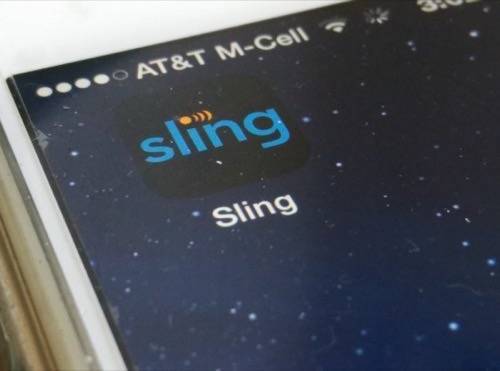 HBO on Sling TV
For people without a cable or pay TV subscription who have Sling TV streaming service, specifically its Best of Live TV service core package. (HBO service scheduled to launch by Saturday, April 11.) Update 4/9/2015: It's now live.
Pros: VOD TV shows and movies, live TV streaming, no cable service required (though users must have the $20 Best of Live TV core package first), $15 per month for the HBO add-on service, and broad availability. Users can access the service through the Sling TV app on Android and iOS devices, the Amazon Fire TV, Roku, Xbox One, Mac (Leopard or higher) and Windows (7 or later) computers.
Cons: Requires a Sling TV service package before you can add HBO. Total cost to get started is $35, though that comes with 20 different TV streaming channels. Only streams to one device at a time.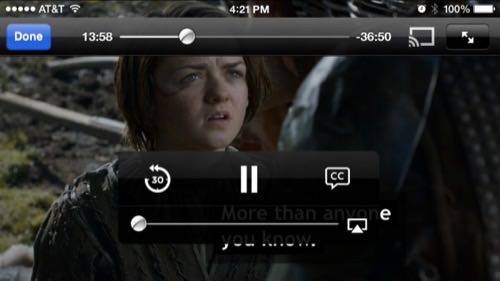 HBO Go
For HBO pay TV subscribers
Pros: VOD TV shows and movies, free with cable service, and broad availability on mobile devices, TV set-top boxes, game consoles and Web browsers. Users can stream to up to three gadgets simultaneously. Generally better selection than the HBO streaming provided by cable or satellite providers. Bonus: HBO Go supports casting shows to televisions from mobile devices and laptops via Chromecast and Nexus Player set-top boxes.
Cons: Cable service is required, and there's no live streaming.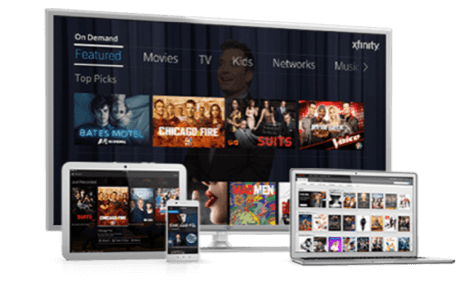 HBO via cable/satellite providers
For HBO pay TV subscribers.
Pros: VOD TV shows and movies, free with several cable or satellite services, and major providers like Comcast and Time Warner offer live TV on select devices and streaming availability on TV boxes, mobile apps and Web browsers. Depending on the subscription, users can stream up to five different gadgets simultaneously.
Cons: Not all pay TV providers offer HBO videos online, and for those that do, their selection's not as good as HBO Go's.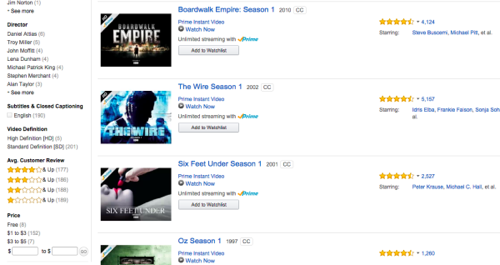 HBO via Amazon Prime
For Prime members
Pros: VOD for TV shows, free with Prime membership, and broad availability through the ubiquitous Amazon Instant Watch app on mobile devices, TV set-top boxes and other gadgets, as well as through desktop Web browsers.
Cons: Limited selection (which doesn't include Game of Thrones, at least not for free) of mostly older shows.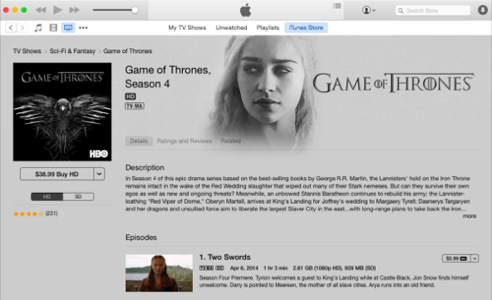 HBO á la carte downloads, rentals and purchases
For people interested in single shows, seasons or episodes who don't mind waiting
Pros: VOD TV shows, numerous providers—including Apple iTunes, Amazon, Google Play, Vudu and others—and numerous ways to watch on mobile devices, TV boxes and computers. Single episodes, at just a couple of bucks, are cheap.
Cons: Unless you go for a platform-independent service, you can't pick up the show on your Android phone on your Apple TV, or vice versa. Also, depending on how many shows or season passes you buy, the costs can top the flat monthly rates of other services. Timing of available episodes tends to lag behind HBO's own services.
The Finer Points
Last year, HBO CEO Richard Plepler acknowledged that he knows people share HBO logins—and he doesn't care. On the contrary, he thinks it's good for his company. "To us, it's in many ways a terrific marketing vehicle for the next generation of viewers," he said.
Looks like HBO has no problem with getting its name out there, with the service storming the digital landscape like wildlings laying siege. The service and its programming seem to be everywhere now.
See also: HBO Will Finally Give Cord-Cutters The Streaming They Crave
Let's start with HBO Now and HBO Go, the company's homegrown offerings. They're nearly identical, separated only by a few details: The latter is free and broadly available if you're already subscribed to the pay TV premium channel. If not, and you have an Apple gadget or Cablevision broadband service, you can pick up HBO Now streaming for $15 as a standalone service. It offers a free month-long trial now, to make that even more tempting.
If availability works the same way between them, then HBO Now shows will become available shortly after the live episodes start, or at least shortly after they end. That may not be a big deal for other series, but if you're gearing up for Game of Thrones, bear in mind that the show loves to make jaws hit the ground. You'll want to avoid Twitter spoilers, if you care about preserving the shock factor from sudden amputations and bathroom assassinations.
It's not clear yet whether HBO Now will support Chromecast, as HBO Go does. But it's hard to imagine that it won't, considering HBO's apparent penchant for consistency. (I've contacted HBO to find out, and will update this post if I hear back.)
Sling TV offers live TV streaming as well as a VOD catalog, so you can watch the show as it airs. But you'll pay for that privilege—not as much as a cable subscription, but at $35 (for the HBO add-on plus the Best of TV core package), it's easily the most expensive streaming-only option, at least among the new HBO offerings.

The service was supposed to be available by now, but it's scheduled to launch on Saturday instead, to allow time for a few updates. The company, which announced a new Sling International service this week, has some changes to the core product—including parental controls, mini guide updates and, it hopes, better streaming to handle the high demand Sunday will undoubtedly wreak.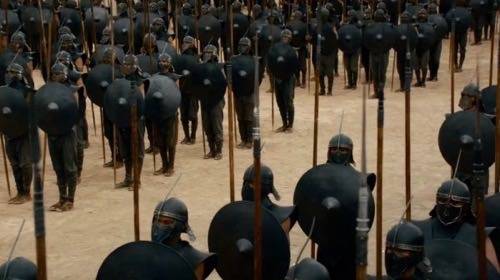 If you take a more casual approach to your HBO viewing, don't forget that Amazon tucked some of its programming into Prime Instant Watch. That doesn't include free GoT episodes, unfortunately, but Prime does cover some older shows or seasons. So if you've always wondered what The Wire or The Sopranos was all about, and you have a Prime membership, you can indulge that curiosity for no extra cost.
But that may be hard to contemplate now, while we're on the verge of getting reacquainted with Peter Dinklage's brilliance this weekend.
By the way, if TJ Miller's antics at the Crunchies Awards show didn't turn you off completely, his show, Silicon Valley, will also begin its new season on April 12. That's arguably the HBO program that the tech community should be most excited about, or perhaps would if it weren't so thoroughly overshadowed.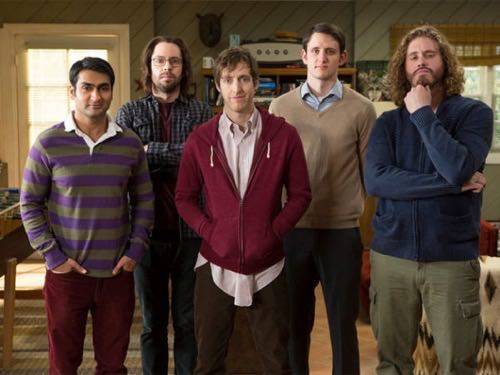 In any case, Sunday just can't come fast enough. Let the games begin.
Game of Thrones publicity photos courtesy of HBO; Xfinity image courtesy of Comcast; all other photos and screen captures by Adriana Lee for ReadWrite