Smartphones aren't like most other gifts, since they're quite possibly the single most personal gadgets in our possession. They're constantly in our hands. We entrust them with our private messages and photos. Increasingly, we're starting to talk to them and even to count on them knowing us well enough to suggest directions, restaurants and various activities.
See also:
On top of that, the smartphone universe is pretty firmly divided into the warring worlds of iPhone and Google Android (with perpetual runners-up Windows Phone and BlackBerry in the wings). Switching from one to another isn't impossible, but it's not always easy, either—and doing so risks costing you access to valued apps that either aren't available across all devices or which just work better on one than the other.
Which means that a gift guide like this one can really only hope to offer some general guidance as you try to figure out what, exactly, your spouse or SO—or son or daughter, or mother or father, or whoever—really wants out of a new smartphone.
In fact, the most important general piece of advice is this: Know thy recipient. Are they a newcomer to the smartphone world? Do they already have an iPhone or an Android phone—and are they happy with it? These and similar questions will influence your decision-making in ways that a guide like this one can't really anticipate.
What we can do, though, is walk you through the wide, wide world of phones and suggest some options for various types of people. After that, it's all up to you.
For The Latest-And-Greatest Fan
Our picks: Apple iPhone 6, from $200 on contract or $650 unlocked; Motorola Moto X, from $100 on contract or $500 unlocked
If your teenager—or anyone else you'd spend this much on—just has to have to have the newest and coolest looking phone, these choices are like buying IBM or Microsoft back in the day. In other words, you can be pretty sure you won't get fired as cool mom or dad.
The iPhone 6 gets stellar reviews for its big new 4.7-inch screen, impressive camera and new features such as Apple Pay; its main drawback is a mediocre battery. The Moto X, meanwhile, holds sway as the best all-around Android phone. It runs a near-pure version of Android and offers an array of voice-activated and gesture features that actually work, a 5.2-inch screen and customizable design options—although its battery life also isn't great and its camera is a bare-bones affair.
Runner-up: OnePlus One, from $300 unlocked; availability limited (see below)
For The Big Screen Lover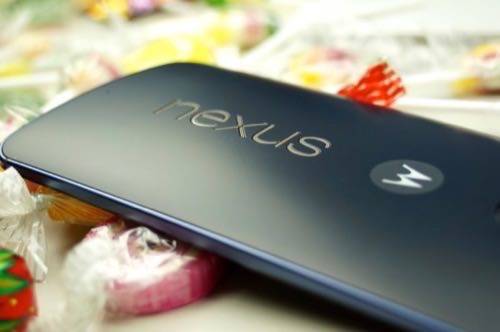 Our pick: Motorola Nexus 6, from $250 on contract or $650 unlocked; iPhone 6 Plus, from $300 on contract or $750 unlocked
Big-screen phones, once you get past the undeniable awkwardness—if not impossibility—of using them one-handed, offer some tremendous advantages over their smaller cousins. Not only is it much easier to read, play games or watch Netflix on a big display, a big phone can obviate the need for a tablet, saving you a few hundred bucks right there. And the larger size means a bigger battery, which means improved lifetime.
Once again, Apple and Motorola dominate this category (although Samsung fans may disagree). The Nexus 6—the new flagship device for Android, built by Motorola—is a true giant with a six-inch screen and Android 5.0 Lollipop, making it the first phone to bear Google's big software update. It's fast, offers a reasonable 13 megapixel camera that's much better than those in previous Nexus models, and looks great thanks to Material Design, the new look of Lollipop.
Battery life is quite respectable at seven hours 53 minutes on the Phone Arena benchmark. In my real-world usage, the Nexus 6 has easily lasted more than 24 hours and often more like 36, even with GPS, Bluetooth, a nightly sleep tracker and other power-hungry features enabled. Its main drawback is its price and availability; it's due to be sold at all major U.S. carriers, although it hasn't turned up at Verizon yet, and AT&T and Sprint only offer the smaller 32GB version. You can get the 64GB version directly from the Google Play store, at least theoretically; they've been out of stock for weeks except for a small number of phones offered at unpredictable times every Wednesday.
The iPhone 6 Plus, meanwhile, offers a 5.5-inch display that feels roomier than that of the iPhone 6—though that's partly because it doesn't let you cram any additional apps onto the home screen, so they're further spaced apart. The display gets high marks for brightness and a new feature Apple calls "reachability"—a double-tap on the phone's main button that moves notifications and other top-of-screen functions to the bottom for easier access. Its battery life is also much better than that of the iPhone 6—six hours 32 minutes per PhoneArena, compared to five hours 22 minutes for the smaller iPhone.
Runners-up:
For The Road Warrior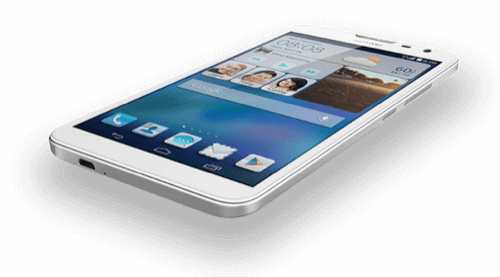 Our pick: Huawei Ascend Mate2 4G, $300 (unlocked)
Battery life is everything when you're shuttling between airplanes, hotels and conference rooms, and this largely unknown Chinese-made phone has that in spades. The 6.1-inch device tops PhoneArena's battery-life benchmark with an astonishing lifetime of 11 hours 26 minutes, thanks to its 4050 mAh battery. By contrast, the much-hyped Motorola Droid Turbo (3900 mAh) comes in third on that list at 10 hours 42 minutes.
Of course, maximizing for battery life generally entails other compromises—intentional or otherwise. In the case of the Ascend Mate2, those include a subpar camera, a lower-res (720p) display, an older version of Android, only 16GB of memory and limited availability, since no major U.S. carrier offers it. But if you're game for ordering directly from Amazon or some other store, this is the phone that can keep you going where others would drop dead.
The Droid Turbo is a safe second choice in this category, although it ties you to Verizon and has other shortcomings. Those include an uncomfortable and not very attractive physical design, vast amounts of pre-loaded crapware and laggy performance.
Runners-up:
For The Hobbyist/Hacker
Our pick: OnePlus One, $300 for 16GB unlocked, $350 for 64GB unlocked
For the true DIYer in your household, there might be no better option than a phone that's already been hacked to run a modified version of Android. That's where the OnePlus One fits the bill.
The phone—long anticipated by Android enthusiasts—is notable on several different levels. It's light, has a 5.5-inch HD display, features back covers in materials ranging from ground cashews to bamboo, denim and kevlar, and it runs CyanogenMod, which adds new features, some new default apps and more customization features to basic Android. Phone Vault rates its battery life as "excellent."
Which is not to say the phone doesn't have its own drawbacks—the primary one being that it's really difficult to find. Ordinarily you need an invitation from someone who's already purchased the phone; OnePlus also runs some promotions over social media. Over Black Friday weekend, the company is suspending the need for invitations, so you have until Sunday night or so to get yours while you can.
(You should also know that the One isn't available at carriers, and in fact will only work on AT&T and T-Mobile in the U.S.)
Runners-up: None, really, although you or your loved one can root most Android phones and install CyanogenMod yourselves if you're sufficiently motivated.
For The Nostalgic
Our pick: BlackBerry Classic, $450 unlocked by pre-order (launches December 17)
With few real details yet available, there's not too much to say about the BlackBerry Classic at this point. Beyond, that is, the simple fact that if you've been jonesing for a 2006-era smartphone, your wait is almost over.
All we know at the moment is that the new-old phone will feature BlackBerry's traditional chiclet keyboard and a "large square touchscreen." And that it will let you load Android apps as well as those developed specifically for BlackBerry. And that pre-orders will begin shipping in "mid December." Feel the excitement.
Runners-up: None.
Lead illustration by Nigel Sussman for ReadWrite; iPhone 6 photo by John Karakatsanis; Nexus 6 by TechStage; Huawei Ascend Mate2 LTE courtesy of Huawei; OnePlus One by opopododo; BlackBerry Classic courtesy of BlackBerry