Every morning, my phone fills up with notification badges—a dozen little inboxes asking to be cleared before I even get to my email. Dutifully or obsessively, I open them all as I walk my dog.
There's a special pleasure I take in swiping through LinkedIn Contacts, a standalone app from the professional network. Job changes, work anniversaries, and mentions in news articles add up to a customized newsletter about people I know through my world of work.
LinkedIn is doubling down on this aspect of its Contacts app for iPhones, and it's even renaming the app LinkedIn Connected in an update available in the App Store Thursday morning.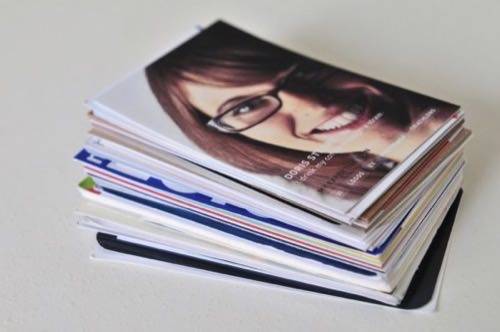 LinkedIn Plays Its Cards Right
The first thing you'll notice about LinkedIn Connected is its visual design, which uses the "card" metaphor you now find everywhere from Twitter to Tinder to iPhones. Where LinkedIn Contacts had blurbs next to small profile photos, Connected presents each person's news on a full-screen card.
There's less weight in the interface given to looking up contact information, though you can still do that.
"What we heard from members is that the updates are the value," says LinkedIn's David Brubacher, who oversees the company's relationship products. Most, like me, used the old Contacts app in the morning while preparing for their day.
The hope is that Connected's updates will prompt users to send messages through LinkedIn and use the service for more than just job hunting.
Connected also syncs more directly with the iPhone's calendar, if users permit it, to find meetings with your contacts and give you a LinkedIn-powered briefing book on the people you're spending your day with. (Contacts did something similar, but only with Web-based calendars.)
Reconnecting With Users
As a new and improved version of Contacts, an app that's become habit-forming for me, Connected looks like a winner. And LinkedIn could use a winner in mobile.
LinkedIn is in a fierce fight with the likes of Google, Microsoft, and Facebook to own your professional identity. Connected plays into that strategy, by putting a layer of data that only LinkedIn has over your address book. (On LinkedIn's website, the existing Contacts feature and its feed of updates serve a similar function.)
Proving that its data has value in building new connections and strengthening existing ones is crucial for LinkedIn. It is facing a lawsuit from users who claim it spammed their professional contacts. Intro, a service which added LinkedIn data to emails, flopped amid privacy concerns and got shut down earlier this year.
Connected seems far less likely to spark such worries. For one thing, it's so clearly useful (and a little addicting).
And there are futuristic hints within Connected of how it could become even more useful—like the assistants whispering names and biographical details in Miranda Priestly's ear in The Devil Wears Prada.
LinkedIn engineering director Vinodh Jayaram says the way Connected combines calendar and contacts data to pop up timely information about people you're about to meet is an example of "anticipatory computing," similar to what Google does with its Google Now service or Foursquare does with its location-based recommendations.
If you want to get really crazy, imagine a location-aware version of LinkedIn Connected designed for wearable devices. It would whisper to you or flash an alert on your wrist to tell you how you know all the people in the room, moments before you rub elbows with them. That's what networking looks like when it's truly networked.
Photo of business cards by Faruk Ateş