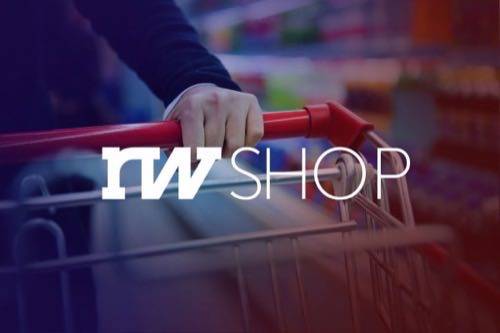 ReadWriteShop is an occasional series about the intersection of technology and commerce.
Rarely does the rapid clip of technology seem as relentless as at year-end, when companies hype their latest models while slashing prices on old stock. Ready, set—let the holiday tech shopping begin!
But hold on a minute. Slick marketing doesn't mean that a product is worth buying, and pricing doesn't make (or negate) a bargain. If you want a device to last until the next holiday season, if not beyond, you have to look beyond the headline specs. Instead, pay attention to these five technologies for tech gifts that will go the distance.
Bluetooth "Smart"
Say hello to Bluetooth "Smart," the new version of Bluetooth that replaces finicky pairing, hit-or-miss connectivity and battery drain with easy connectivity and low power consumption. An increasing number of current and emerging devices support Bluetooth Smart—from connected home products to mobile devices and wearables. And more are on the way.
The exception: Some accessories—like certain earbuds, speakers and speakerphones—may still use the older version of Bluetooth, while others may support both old and new. This makes sense, since classic Bluetooth (anything before version 4.0) delivers the type of consistent stream that's better for, say, music. The newer version send smaller bits of data out in shorter bursts—think periodic alerts—which is how it manages to not drain your phone's juice.
Look for Bluetooth 4.0 or above, or labels reading "Bluetooth Smart Ready" (usually primary devices, like smartphones, laptops and tablets) or "Bluetooth Smart" (for ancillary products, like heart monitor, fitness tracker and wearable tech). The iPhone 4S, the Nexus 4 and the Galaxy S3 are the earliest versions of their respective smartphone lines to support the latest Bluetooth. (For more information about Bluetooth Smart, including products that support it, visit Bluetooth.com.)
USB 3.0
The first version of USB, short for Universal Serial Bus, deserves a lot of credit for banishing clunky old serial and parallel ports to the scrap pile. Problem was, when it came to data transfer, it was pokey slow. Eventually, USB 2.0 stepped in to pick up the pace, and now we have USB 3.0, which is the speediest to date.
Version 3.0 offers decreased power consumption, faster data transfer speeds (up to 10 times faster than 2.0) and even backward compatibility with the previous version. It's been about three years since the first compatible products began popping up in 2010, and now plenty of accessories, external drives and power chargers are supporting it.
There's some debate over whether Thunderbolt ports will overtake USB as the universal standard. And it probably will some day. For now, though, most Thunderbolt-compatible products, apart from Apple Macs, are so prohibitively expensive, they're really geared for professional use in video production and enterprise storage. And that means, for now, consumers can rest easy with USB 3.0-equipped external drives, hubs, docking stations and others for a while yet.
UPDATE: Looks like a new version is in the works. USB 3.1 will reportedly bring a new, smaller type of plug/port to the table, which means it probably won't be backward-compatible with USB 3.0 or 2.0. The connector will debut next year, with the first wave of products expected to land near the end of 2014. From there, it will take time for the new port to become standard.
For the present, this doesn't change things for the average consumer. Given what we know so far, it appears that USB 3.0 will still remain viable and useful until at least 2015, and possibly even longer.
802.11ac
Welcome to "5G Wi-Fi." Though the nickname may borrow some of the hype and excitement from mobile, it actually has no connection with cellular bands. Instead, it refers to the new wave of wireless networking technology for home broadband.
Granted, even the official naming convention is somewhat odd. The technology is actually called 802.11ac, even though it's a follow-on to 802.11n. (Maybe 802.11m was taken.)
If you can forgive the messy alphabetic nomenclature, what you'll find is a super-fast version of Wi-Fi. Alternatively called "gigabit Wi-Fi," 802.11ac has actually been in the works for a couple of years, but more products are starting to support it. Little wonder there—this beauty can handle 1 Gbps of data speeding through its pipes, making activities like streaming, gaming and large file uploads and downloads scream.
Many 802.11ac home routers are dual band models, and that's a great thing. "Dual band" simply means it works at 5GHz—which is where the nickname comes from—as well as 2.4GHz. The former delivers faster speeds for newer devices that support it. The latter keeps older devices (like those that work with the old 802.11 b/g networks) in the loop. And here's a bonus: Although the 2.4GHz frequency is slower and more crowded, it still has some pluses—namely a longer range and better signal through walls.
If you're looking for a new home router or devices that support it, be on the lookout for either the 802.11ac name or the 5G Wi-Fi moniker.
LTE
Speaking of speeds, the demand for cellular data throughput hasn't slowed. It's only grown. Not only is mobile video streaming hugely popular, but the Facebook-wielding, Instagramming, video Vining masses are getting increasingly better cameras and more big screens to play with. And no one wants the agony of capturing, viewing and sharing all that media over a slow connection.
Enter LTE (or "Long Term Evolution"). This advanced cellular network won the 4G wars, trouncing competitors like Sprint's would-be WiMax network. While some cell phones still use 3G—in some regions, even limping Edge speeds—anyone who wants more from their smartphones than just emailing, texting or very light Internet browsing should consider nothing else.
There's a caveat here, though: Often times, smartphone customers choose handsets based on contract or hardware alone. But it's crucial to check the carrier's LTE map, which is different than its 3G coverage. In other words, if the LTE networks don't cover where you live or work, you're not going to get fast speeds there. That would be like buying a Ferrari and only driving it in school zones. In that case, saving a few dollars with a discounted older model phone could be the way to go.
Auxiliary Jack
You might be wondering, "What's that old headphone jack doing in this list?" Well, the auxiliary jack may be an oldie, but it's still a goodie. If your wireless connection glitches, or there are too many other accessories paired to a single device, the trusty old aux jack can save the day!
Fat stereo headphone plugs and tiny 2.5mm cell phone ports both gave way to today's version of the 3.5mm audio jack, which is still ubiquitous in phones, entertainment centers, speaker phones, accessories and other systems.
Although device makers are hot to jump on peer-to-peer wireless via Bluetooth and Wi-Fi Direct, those haven't killed off the classic old aux jack yet. And there's no sign it will be any time soon. No matter what wireless protocol comes into and out of vogue, speakers, car stereos and other technologies that come with an aux jack ensure that functionality will still remain.
A Word About Smartphones
If you're buying a mobile device for the long haul, there are a few more things to bear in mind.
For the best longevity, Android users might want to stick with "Google Experience" devices such as the Nexus 5. With no extraneous software overlays or skins—or, for that matter, carrier bloatware and other performance-sapping restrictions—to get in the way, the Nexus 5 should receive software updates quickly. Plus, it stands the best chance of being supported for a longer period of time.
In the Apple universe, you face different issues. The iPhone 5S and its budget cousin, the 5C, may be the latest and greatest handsets now, but if history is any guide, another major iPhone update is likely next year.
Historically, Apple has released major handset changes every two years, issuing incrementally different versions in between. If the company follows the pattern, then next year's iPhone 6 could be a leap forward in hardware. And if that happens, some users could be dismayed to find that they're stuck with an older iPhone and unable to upgrade.
Of course, the prospect of waiting another nine or 10 months based on speculation may not be feasible, particularly if your current handset is falling apart. But if there's a perfectly serviceable handset in play already, exercising some patience might be worth considering.
When it comes to consumer electronics, finding a true bargain has always been a challenge, and it's even worse these days given how fast technology is changing. But it's possible to ward off obsolescence, or at least delay it—and the extra effort is worth it in peace of mind.
Feature image cropped from Flickr photo by Christian Haugen. WiFi image courtesy of Flickr user miniyo73. LTE logo courtesy of 3GPP. All others by Adriana Lee for ReadWrite.