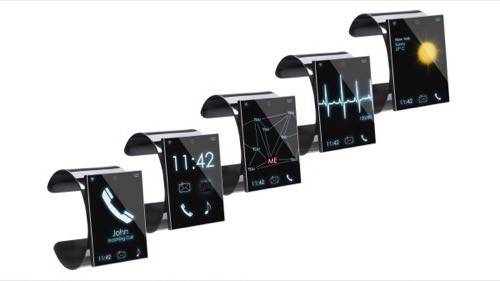 Bloomberg reports that Samsung will indeed announce its own smartwatch, the Galaxy Gear, at a press event on September 4.
Not that smartwatches are anything new—see Pebble and Sony. And the rumor of a Samsung device has been going on for months. But if the wire service's two anonymous sources are right, Samsung Galaxy Gear will be having its coming-out party next month—a week before Apple holds a similar launch event for its own new products.
Apple has long been rumored to be working on its own wristworn smart device, unofficially dubbed the iWatch. Both patent filings and job listings strongly suggest Apple's plans are real.
Apple's not the only company supposedly trying to make our wrists smarter. Others—including Google and Microsoft—are reportedly racing to bring their own smartwatches to market.
The reason why is obvious: If any one of these companies can blaze this trail, it offers a substantial advantage. The market for smartwatches isn't as saturated as tablets or phones, so the winner here has a better chance of standing out and locking even more users into its respective platforms.
The wrist, in short, is viewed as virgin territory for gadgets. Though ReadWrite's editor-in-chief may rail against wearable wrist-bound devices, he's shouting at the waves. Smartwatches now officially seem to be the "It" thing in tech.
According to this latest report, Galaxy Gear will be an Android device that makes calls, surfs the Web and manages email messages. It won't, however, sport a flexible screen, at least not in the this version, though Samsung's working on it for future devices.