I think the idea of combining a tablet with a removable keyboard to create tablet/laptop hybrid is a great idea – and the HP Envy X2 makes a brave attempt to combine the two form factors into a viable hybrid. But after using it for several weeks, the truth is that device can't quite measure up on either side of the equation. Suprisingly, though, the Envy X2 works better as a tablet than as a laptop.
(See also HP Envy x2 Tablet/Laptop Combo Cust Across Categories.)
I've always been a big fan of using multi-function devices instead of carrying multiple specialized devices for particular purposes. I was thrilled with my first smartphone, for example, because I could finally leave my music player and PalmPilot at home. So I was really excited when I first saw the Envy X2, and thrilled when HP sent one over to let me try it out for a while.
Great Form Factor, Solid Construction
The form factor and hardware construction made me feel even better. Both halves of the 3.1-pound unit come finished in natty brushed aluminum. The tablet portion, which also serves as the screen/lid when attached to the keyboard base, sports an 11.6" touchscreen (1366 x 768 resolution), as well as 2GB of RAM, a 64GB solid-state hard drive (in the $650 base version), an HD webcam on the front and an 8-megapixel camera on the back, plus dual-speaker "Beats Audio" sound. My only issue was the extreme widescreen aspect ratio, which made the unit awkward in some use cases.
Connectivity and ports include a propriatary charging connector (boo!), headphone jack, micro SD card slot and Near Field Communications (NFC) wireless connections.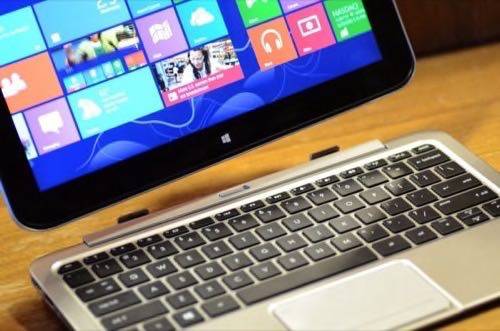 Finally, A Real Keyboard
The separate base unit has an honest-to-God laptop-style keyboard: I had no problem touch-typing on it right from the start. That's critical to this type of device, and frankly better than any of the keyboard covers, add-ons and excuses offered for everything from the Apple iPad to the Microsoft Surface. The keyboard also sports its own USB and HDMI ports and a full-size SD card slot – as well as its own battery that gets used up first when the x2 is is fully assembled.
Best of all, the two parts snap together with a solid, easy to use hinge – and you don't have to worry about turning off the device to go from laptop mode to tablet mode, or vice versa.
(See also HP's New ElitePad Business Tablet Is All About The Accessories.)
The Envy x2 I tested runs on Windows 8, which I believe works best in these kinds of small, touchscreen devices. (HP has also released a $480 version running Android called the Slatebook x2.)
(See also How Windows 8 Throws Computer Users Under The Bus.)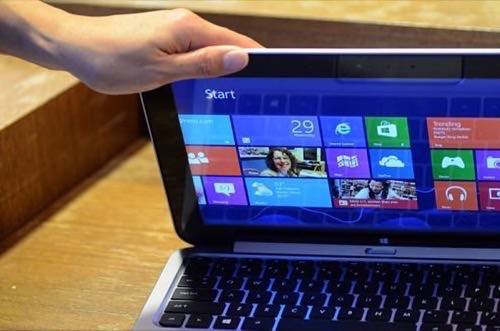 Trading Performance For Battery Life: = A Bad Idea
In a deliberate move to extend battery life, HP chose to power the Envy x2 with a Intel Atom Z2760 processor running at 1.8GHz. The company claims battery life of up to 10.75 hours for the tablet portion, and up to 19.25 hours for the combined unit (continuous video playback was rated at up to 7 hours for the tablet only, 12.25 hours for the combined unit). In my informal tests, I was never able to use the x2 enough in one day to empty the battery, which I guess is the point. But leaving the machine off for a couple days did seem to drain power.
But there's a steep trade-off here. The Atom processor is simply too wimpy to provide full-fledged laptop performance. I noticed lags and delays constantly just moving around the Windows 8 interface, using simple programs and watching videos. Think netbook, not notebook, and those things faded away for a reason. Using the x2 as a tablet was less bothersome, but still not up to the smoothness and responsiveness standards set by iPads and leading Android tablets.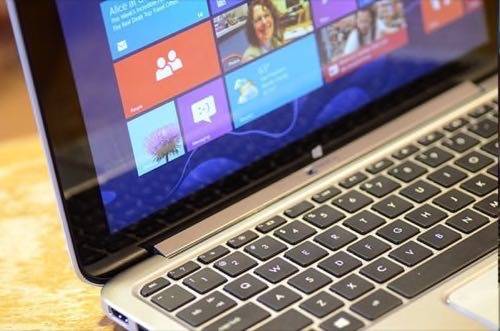 More Netbook Than Notebook?
In the end, I could probably live with the tablet-side performance (hardly a ringing endorsement, I know), but there's no way I could give up a "real" laptop for the x2. And that, right there, turns the Envy x2 into an interesting experiment instead of a useful computing solution. If you still need a real laptop, you might as well get a real tablet.
One final note: Earlier this month, HP announced the $800 Split x2, with a 13.3-inch touchscreen and a much more powerful Intel Core processor. This version is not due out until August, but could solve the performance issues. On the other hand, the faster chip will challenge battery life. And with a 13.3-inch screen, that's going to be one heckuva big tablet!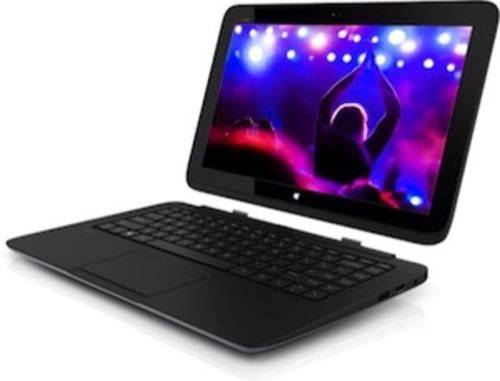 (See also Forget the iPad Mini – Is There Room For An iPad Maxi?)
All images by Madeleine Weiss for Readwrite, except Split x2, courtesy of HP.