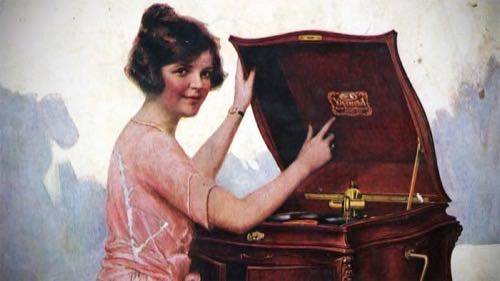 After more than a decade of hand-wringing over the music industry's tumultuous decline, there's a glimmer of hope. Last week, more people paid for digital music than during any week-long period in history, according to Nielsen SoundScan.
In the week ending December 30, 55.74 million digital songs were purchased. The week following Christmas is typically a prosperous time for digital media and mobile platforms, as gadgets and gift cards are exchanged during the holidays. This year's spike was the biggest since the same week in 2008, when consumers bought 47.73 million songs.
These new numbers show that, when given a way to easily and conveniently do so, many, many people will pay for digital music. In this case, the growth appears to have been fueled by the exchange of holiday gift cards to services like iTunes and Amazon.
Digital Music Challenges Remain
Things started looking up in 2011. That's when IFPI reported that the industry saw its first year-over-year growth in music sales since it started tracking the business in 2004. That growth was only a measly 1.4%, but it sure beat the 13% decline seen in 2010. As 2012 unfolded, the outlook for digital music sales continued to brighten.
But although the bleeding appears to have stopped, the music industry remains a long way from recapturing its former prosperity. From 1999 to 2009, music industry revenues imploded by 56%. Even with the more recent promising trends, nobody expects the music business to return to its heyday any time soon.
Contrary to popular perception, though, compared to other traditional media industries disrupted by the Internet, music has fared relatively well in the digital age. According to the IFPI (which, somewhat ironically, stands for the International Federation of the Phonographic Industry) 32% of music industry revenue came from digital in 2011 (a number most expect to have increased in 2012). For newspapers, that number is closer to 5%. The digital transition for book publishers is similarly slow and precarious.
Why Digital Music Is Growing
So why is music growing? Services like iTunes have been aggressive about expanding globally. The biggest digital music services more than doubled their global reach in 2011, with iTunes alone launching in 16 Latin American countries.
The proliferation of connected music devices have also helped drive music revenues. As consumers snatch up millions of smartphones and tablets, many are heading straight for the digital storefronts of Google, Apple and Amazon to load them up with their favorite songs. Meanwhile, streaming music services like Spotify, Rdio and Deezer (which is aiming for a U.S. launch in 2013) are also exploding, with mobile access being the key selling point for their premium subscriptions. While it's perfectly feasible to pirate the latest albums and load them onto your tablet or phone, it's finally becoming easier to just type in a credit card number.
The global fight against piracy also appears to have had an effect. Draconian anti-piracy laws like SOPA and PIPA may have failed in the U.S. Congress, but other initiatives have succeeded in driving down piracy. For one, Google has grown more accommodating to copyright owners, nixing piracy-related terms from auto-suggested search terms and making DMCA takedown requests easier (some would say too easy).
There's also early evidence that the availability of legitimate music services can help reduce the rate of piracy. Sweden saw a 25% drop in illegal filesharing after the public launch of Spotify, according to one study. There are now 500 legitimate music services available worldwide, according to the IFPI. As streaming services and MP3 marketplaces expand across the globe, it shouldn't be surprising that people feel less inclined to download music without paying for it.
A Smaller Industry, But A More Level Playing Field
The music industry may never return to what it looked like 15 years ago. But maybe that's okay. Today's playing field is far more level and the tools to create and distribute music are cheaper and easier to use than ever before. Artists still face major challenges, but the Internet has loosened the grip of the record labels and opened up new possibilities in terms of financing the creation of music projects – including crowdfunding and selling music directly to fans via platforms like Bandcamp or via digital distribution platforms like TuneCore and CDBaby.
Maybe the Internet isn't killing the music industry after all. Sure, the Net upended the old business model and irreversibly changed how music gets distributed to consumers. But clearly all is not lost.
Lead image courtesy of Don O'Brien.