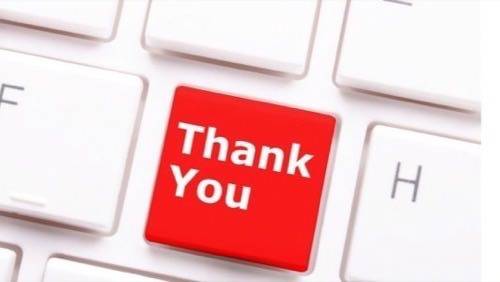 The evolution of human society has been closely related to the technology that it has produced. We have gone from the Stone Age, to the Bronze Age, the Iron Age, the Industrial Revolution and now Silicon Era. We have seen technological innovations change the lives of billions, from indoor plumbing to the printing press, the telephone to the personal computer. Assessing the history of the world, we have a lot of technology to be thankful for.
So today, on Thanksgiving, the folks at ReadWrite would like to spare a moment to give a shout out to some of the technologies that make life better, from big sweeping innovations that have fundamentally changed how we live our lives, to little items like apps and services that make every day a little more enjoyable.
Touchscreens
A variety of factors have come together to create the new Mobile Era of computing with smartphones and tablets. There is no doubt that the capacitive multi-touch screen has changed the very nature of human-computer interaction and led us down a new era of computing.
Without the evolution of the touchscreen from single touch to multi-touch, we would not have iPhones, Androids, Windows Phones, iPads and a variety of other meaningful devices. The touchscreen interface was a spur to the Mobile Revolution and a critical inspiration to the countless applications and companies that thrive off them.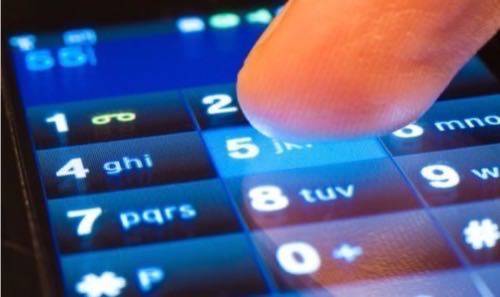 Ubiquitous Cloud Computing
Another important factor in the spread of the Mobile Era has been the spread and availability of cloud computing. Our smartphones and tablets are powerful little computers, but they the would be a lot less useful if they had to rely on local storage and processing. Enter cloud computing, where complex calculations, data sorting and storage can be done on some remote server and then connected to the smartphone through a cellular data connection. Cloud computing is the backbone of mobile and some of our favorite services and apps could not exist without it.
Cloud computing is also changing the way enterprises and IT departments do business. The need for giant datacenters holding big, dedicated sets of servers has been mitigated by the availability of the cloud – where someone else deals with those datacenters. More than any other industry, cloud computing is changing the way IT operates.
The cloud has changed the way people store their own data, such as notes and recordings, videos and music. Evernote would not exist without the cloud. Spotify would not exist without the cloud. Netflix, Hulu and Amazon's Video On Demand would not exist without cloud computing. Truly, the ubiquitous cloud is a technology to be thankful for.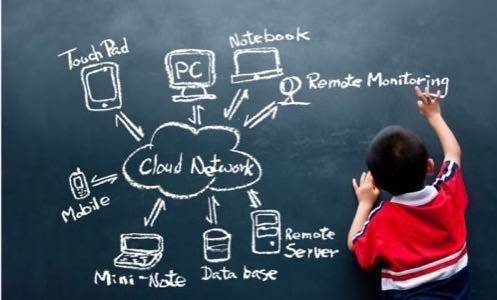 Long Term Evolution (4G)
The other big advance in enabling mobile technology was the advent of extremely fast wireless data connections. As such, Long Term Evolution (LTE) is something to be supremely thankful for. LTE is what most of the big global cellular carriers are rolling out for their next-generation wireless plans. Here in the United States, LTE for most smartphone users is nearly a reality.
LTE lets us use apps that dd not have run well on 3G (or earlier generations) data services. It streamlines the connection and can creates speeds that often best your home Wi-Fi . The best part? It too will soon be ubiquitous. Once upon a time, people dreamed of blanketing the world with Wi-Fi to keep everybody connected at all times. Instead, we have LTE and it has the potential to be faster and more reliable than anything that came before.
But Wait, There's More!
The ReadWrite team is thankful for a lot of other technologies, too, including the little things that may not have changed the world, but that make day-to-day life easier and that much more enjoyable:
Cormac Foster, the author of our popular Deathwatch series, is thankful for Wi-Fi. Despite the advent of LTE, Wi-Fi remains surprisingly available and, usually, free! What's not to be thankful for?
Our managing editor Fredric Paul – along with our crack writer Brian Proffitt – are thankful for video conferencing innovations like Skype, FaceTime or Google Video Chat. "Skype, because I remember a world where long distance calls were luxuries," Proffitt says. For Paul, the reason was more family oriented: "I'm grateful for video conferencing that really works – so I can at least see my distant loved ones over the holidays."
Taylor Hatmaker, who covers all things social, is thankful for Spotify. I wholeheartedly agree. Spotify is perhaps my most-used app of all time. Hatmaker is also grateful for "the Nexus 4."
Writer Adam Popescu is thankful for notebook computers and laptops.
Finallly, senior writer Jon Mitchell – who created our Pause series about how to balance technology with the rest of your life – took a slightly different approch: "I'm thankful for Do Not Disturb mode in iOS 6."
On Thanksgiving, at least, aren't we all?
What technologies are you thankful for? Let us know in the comments.