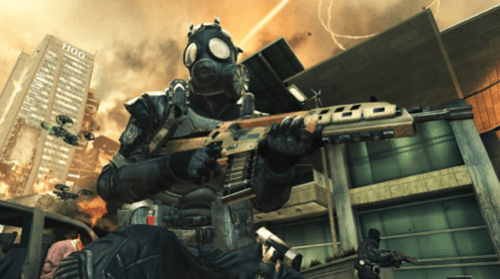 Players of Call of Duty: Black Ops II will now be able to livestream their gameplay to YouTube directly from their Xbox 360 and PlayStation 3 game consoles. While casual players may be interested in posting their games, this is big news for the lucrative gaming-commentary industry on YouTube, and for the eSports scene as a whole.
Good For the Gaming-Commentary Industry
Announced in a press release Friday by Call of Duty game publisher Activision, the new feature will go live along with the game's release on November 13. The feature not only livestreams gameplay, but also the player's webcam and audio commentary, as long as the gamer has a YouTube account in good standing (to use YouTube Live) and a Call of Duty Elite membership. With this feature, video game commentators won't have to worry about recording, and then uploading, their videos anymore, as it will upload automatically to YouTube. Calling it a time-saver is an understatement.
"With Call of Duty: Black Ops II, people can live stream their gameplay directly from the game or watch the best players live on YouTube, which is an awesome next step for the eSports community," said Sang Kim, YouTube's Head of Game Partnerships in a statement to ReadWrite.
The gaming commentary and esports scene on YouTube has grown by leaps and bounds over the years, both in terms of popularity and profit. Machinima, the video-game focused network on YouTube, is so popular that Google pumped $35 million into the company in May. David Lawee, Google's head of mergers and acquisitions, told Forbes the main reason for the investment was the "financial return" potential. Machinima's official channel is currently the fourth most popular channel on YouTube, according to YouTube statistics site VidStatsX, as well as being one of the largest and oldest networks.
Top Commenters Can Make Six Figures A Year
Big investors aren't the only ones rolling in video-game-commentary cash, little guys can get a piece of this pie too. YouTuber and ex-Machinima partner Shaun Hutchinson, considered to be one of the "Founding Fathers of the Call of Duty YouTube scene," was making an easy six-figures a year from YouTube at the height of his popularity. PewDiePie, the fastest growing video game commenter this year, who currently sits at number 12, is likely making a similar amount.
The question now is, when will this feature be made available for every video game?