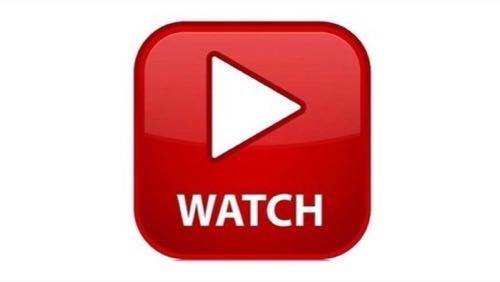 CBS is boldly going where it has never gone before: Online. Well, sort of.
Up until now, if you wanted to stream video from the old media giant's amazing collection of television shows, you had to go onto its own site. But that's all going to change in 2013. On Monday the media company announced a licensing deal with Hulu to stream its storied library of 2,600 shows on Hulu Plus. This makes Hulu the only other online site where will this content will be officially available.
Financials were not released although the deal is reportedly multi-year. The service will debut in January, and a selection of CBS library shows will also rotate through the free Hulu service.

Only Old Shows – For Now
The caveat – and it's a big one – is that the shows will come only from previous seasons of newer shows like "Medium," "Numb3rs" and "CSI: Miami," as well as classics such as "Star Trek," "I Love Lucy" and "The Twilight Zone."That decision is designed to protect CBS from losing viewers, making sure they don't tune out from their televisions.
People watching on living room networks or traditional cable will not be affected, according to CBS executives with knowledge of the deal who asked to withhold their names. This new distribution outlet is just "another way to enhance exposure."
Brian Norgard, the co-founder and chief executive of social video discovery site Chill say it's a smart experiment for CBS. "It's a way of driving additional revenue around library content that's chilling dormant."
Experimenting with library content is a simple and low risk way to get increase exposure, Norgard says. "For Hulu, it's more long-form content for Hulu Plus which in the end will drive more subs and ads. Smart move. This is yet another sign how important the digital window will be in a multi-device, Internet first world."
Why Stream?
Last year CBS reached a deal with Hulu Japan to stream its content in a subscription service model. That was the first international online distribution deal for CBS, and a primer for this move. The new deal is likely another step towards fully embracing an online culture that digital marketing and media research site eMarketer expects to account for $3.58 billion in digital ads this year – and an estimated $6.19 billion by 2016.
The strategy behind the deal was to get old content in front of more eyeballs; content that no one is watching right now. This takes advantage of Hulu's large online audience, not necessarily CBS' bread-and-butter demographic. (The average age of a CBS viewer is 57 – even older If not for 2 Broke Girls and Big Bang Theory.)
But those numbers are also why the network does so well in the Nielsen rating system, because older folks tend to watch television in the way the system was intended: The old fashioned way. But CBS knows where the future of viewership is going as more and more people cut their cable cords and turn to the Internet and smart TVs to watch content. (For more on cord cutting, see Drowing Cable Industry Grabs At Tech Lifeline = Big Mistake?) CBS knows it has to get a piece of that action – and sooner is better than later.
These Shows Weren't Being Seen
Hulu basically gives CBS' static content a whole new audience. And Hulu, which is owned by Comcast, gets a major chunk of desirable new material to stream, complementing the NBC content the cable giant already owns.
This marriage of old content and new distribution methods should increasingly be a model for other major television networks and film studios looking to monitize their back catalogs. More licensing deals are only a matter of time.
Photo courtesy of Shutterstock.