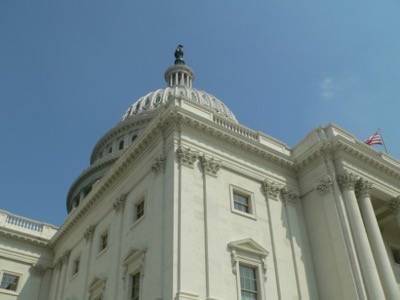 Today's failure in the Senate to end debate on the latest cybersecurity bill and bring it to a final vote will likely mean no action on the issue until next year. And the debate over how government agencies should share critical security information with private software and services firms has resulted in splits in allegiance on both sides of the aisle: bill sponsor Sen. Joe Lieberman (I – Conn.) from the presidential candidate he supported, Sen. John McCain (R – Ariz.); and outspoken personal rights advocate Sen. Al Franken (D – Minn.) from the president he supported, Barack Obama.
A "cloture" vote requires a three-fifths majority of Senators for support, and is necessary to close debate on a bill and bring a motion for a vote to the floor. Last week, Sen. Franken introduced a major amendment to the bill that would have removed even more of Sen. Lieberman's original language, specifically on the subject of empowering ISPs to take their own countermeasures in response to assessed threats. Franken argued that the bill's current language would let ISPs act in any way they saw fit in countering a perceived threat, under the same blanket protections from prosecution as the rest of the public/private partnership. "If a company uses that power negligently to snoop in on your e-mail or damage your computer, they will be immune from any lawsuit," Franken warned.
Still, Franken voiced his support for the bill in principle, calling it "the only game in town." But apparently early this week, as the National Journal first reported, two Republican amendments to the bill that could best be described as poison pills were filed, forcing Majority Leader Harry Reid (D – Nev.) to call the cloture vote – perhaps prematurely.
One amendment would have effectively repealed the Affordable Care Act (often called ObamaCare). Another would have declared abortion unconstitutional in the District of Columbia – both obvious non-starters for Democrats. The filing of those amendments signaled a likely stalemate of the debate process, perhaps setting aside the topic of cybersecurity itself for the next month. That's long enough for Republicans to have stalled debate on the actual bill, without the use of a filibuster, until Congress' August recess.
Perhaps sensing no other alternative, Leader Reid Tuesday called for a cloture vote. With the poison pills, Franken's amendment and a reported 47 others waiting in the wings, the vote failed 52-48, with 60 votes required for passage.
Divided Opposition
In an even clearer sign of the extent to which hairs have been split on this issue, two major privacy rights organizations – which had been united in opposition against the original Lieberman bill – took opposite sides in response to the failed cloture vote. Demand Progress hailed Sen. Franken, along with Sens. Ron Wyden (D – Ore.) and Bernie Sanders (I – Vt.) for what it characterized as having acted to kill the bill. "Alongside us stands a newly strengthened corps of pro-privacy senators," stated the group's executive director, David Segal, Thursday afternoon, "whom we look forward to working with to fight any future attacks on the Internet… We'll surely need their help again."
But Michelle Richardson, legislative counsel for the American Civil Liberties Union (ACLU), lamented that Franken's amendment did not go through, and that a bill had not been passed giving individuals the right to sue the government if their private information is misused in the event of a cybersecurity incident. "When Congress inevitably picks up this issue again, the privacy amendments in this bill should remain the vanguard for any future bills," Richardson said. "Cybersecurity and our online privacy should not be a zero-sum game."
"Inevitable" is not an adjective that may describe any actual congressional action on the matter, and many experts don't believe debate on the bill will resume during the lame-duck session (between the elections and next January). One other possibility, pointed out Thursday by former DHS Deputy Assistant Secretary for Policy Paul Rosenzweig, is that the Obama administration may execute an executive order to implement as many of the bill's principles as possible, "much as they have in other areas where Congressional inaction has frustrated them," Rosenzweig writes. If and when that happens, the resulting order may not satisfy any single senator – not Lieberman, not Reid, not Franken, certainly not McCain. But such is the case when the executive branch is made the de facto legislative branch of the country.
U.S. Capitol photo by Scott Fulton.