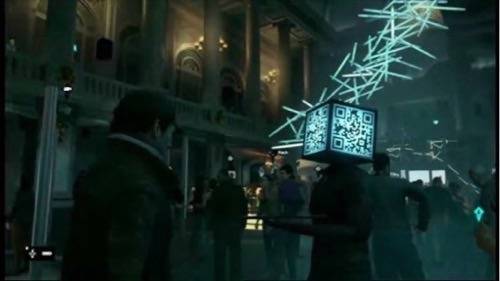 At their best, video games are bite-sized experiments. The virtual world of a game is a miniaturized space where our imaginations can clash horns with psychology, culture and the technological horizon, often to addictively playable ends. We take a look at how five compelling trends from E3 2012 are pioneering a new future of play.
1. Hacking is the New Hack and Slash
Just like film or fiction, gaming has its conventions. But for gamers weary of the industry's more well-trodden tropes – and the genres that define them – games like Watch Dogs demonstrate that there's plenty of room for innovation yet. Set in a glowing, gritty version of Chicago, Watch Dogs puts you in the shoes of a surveillance-obsessed hacker. If you've ever played BioShock, this game takes the moody horror classic's vending machine hacks to a sprawling new level. Rather than relying on brute force to pummel your way through the plot, you'll delicately tap into the wide open virtual world around you, from infiltrating the cellphone of a passerby on the street to downing a street light network to make a clean getaway. According to the game's developers, just about everything you see can be hacked, tapped or manipulated into a pawn in your game of small-scale cyberwarfare against the city's kingpins.
In a reality increasingly pried open by security intrusions like the Flame virus, thoughtful high tech tactics are welcome shift away from the oversaturation of senseless violence – and one that better reflects the new threats of the modern world.

2. The Advent of the Second Screen
Since most of us are already multitasking in the living room, our handheld devices might as well get in on the small screen action too – or that's the idea anyway. Nintendo is so enthusiastic about the coming of the second screen that it's showcased its Wii U next-generation peripheral (think a controller with a screen built in) at E3 for the second year running, showcasing games like Zombie U, a gory horror affair that employs the handheld screen as everything from a surveillance camera to a sniper sight. The result is a pretty clever feat of augmented reality that looks to have more lasting appeal than the relatively gimmicky experience of Sony's Wonderbook, which essentially turns a tome of AR-codes into a controller of sorts.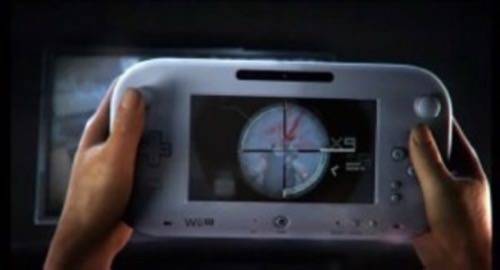 This year, Microsoft leapt onto the bandwagon too with a clever innovation called SmartGlass that will hit consoles later this year. Unlike the Wii U, SmartGlass is an app – rather than buying another accessory, you'll install it on your phone or tablet and be able to interact directly with the happenings on your Xbox 360. We've seen plenty of cool uses for both the Wii U and SmartGlass so far, and we're counting down the days 'til we can follow the action in Game of Thrones with an interactive map of Westeros in our lap.
While it remains to be seen if gamers will adopt the second screen with the gusto of console makers, the applications of a platform like SmartGlass or the Wii U are endless. Like gesture and voice controls, the second screen aims to make games a more immersive portal to play than ever before.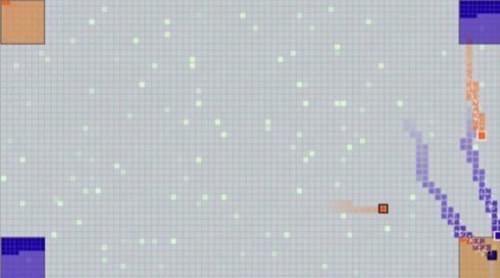 3. Gaming's Retro Psychological Roots
The very best works of art deconstruct art itself and build it back from the ground up – and the same goes for video games. Meet Hokra, dubbed a "minimalist sports game" by its creator, Ramiro Corbetta. Hokra was originally hatched as a gallery installation, but ascended to become possibly E3's lowest-budget standout hit. The game isn't much to look at – it shares more in common with 1972's Pong than modern blockbuster titles – but its brilliance is in that simplicity. In Hokra, four players (two teams of two, as denoted by decidedly lo-fi colored squares) compete to score goals using the game's not unlike the much flashier FIFA Soccer franchise. Unlike FIFA, Hokra employs a bare-bones rule set that revoles around scoring points with a "ball" (it's more of a square, really) which you can either steal, pass, or shoot. It sounds simple, but the surprisingly nuanced strategy that unfolds in combination with Hokra's retro charm and frenetic pace show that the future of gaming might just be a return to our 8-bit roots after all.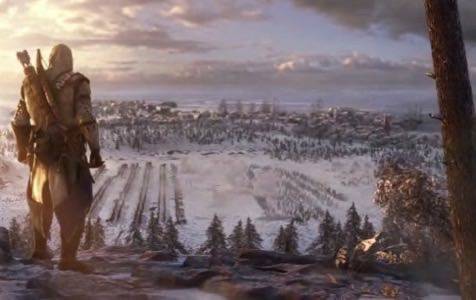 4. Exploring Cool New (Old) Environments
There's no shortage of explosive first-person shooters set in World War II or survival games staged in ambiguous post-apocalyptic hellscapes; the formula of video game settings is probably even more predictable than the genres themselves. But Assassin's Creed is a hit series with a refreshing track record, historically speaking. After setting previous games in a painstakingly rendered Florence, and Rome, Assassin's Creed III will hop the pond. Set during the American Revolution, you'll sneak your way through skyscraperless lower Manhattan and a revolution-era Boston. Assassin's Creed III will be the fifth game in the franchise, but its formula of rewarding a player for their patience as they stealth and scale their way up some of history's most iconic landmarks remains refreshing in an industry at times defined by mindless twitch violence and gore. You know Assassin's Creed is a different sort of game altogether when you finish the long climb to a perch on top of a tower and pause to breathe in the beautiful virtual scenery. Even in the last five years, graphics engines and gaming design have grown more by sophisticated leaps and bounds – and we're happy to take a stroll through back through history, all rendered in stunning detail.
5. Playable Movies, Starring Real Stars
While games have long offered "cut scenes" – short video sequences that usually depict important milestones in the plot – a new wave of hyper-realistic games is blending cinema with gaming like never before. Following on the heels of 2010's Heavy Rain, developer Quantic Dream is back with Beyond: Two Souls. Beyond: Two Souls is actually a completely original psychological thriller starring Ellen Page that has one big distinction from the next hit summer blockbuster: You can play it. Page not only lent her voice to the game but also her appearance, and the likeness is uncanny, right down to her mannerisms. Like Heavy Rain, Beyond: Two Souls is shaping up to be a plot-driven mystery, and every choice made in the game sculpts the flow of the story – irrevocable consequences and all. Far from a traditional role-playing game, it's much more like crawling into an interactive movie and choosing your own adventure.