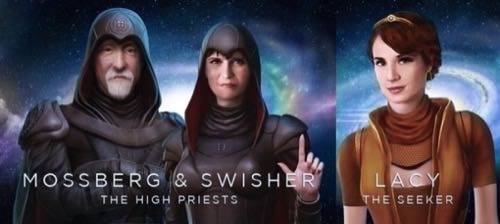 Editor's note: In the Summer 2012 issue of SAY Magazine, Dan Frommer chronicles the history of tech blogging. For the rest of this week, Richard MacManus, who founded ReadWriteWeb in 2003, will be looking back on the early days.
When Sarah Lacy launched the oddly named PandoDaily earlier this year, the goal was to dislodge Silicon Valley kingmaker TechCrunch, New York media heavyweight AllThingsD, and Wall Street-friendly Business Insider as the daily source of business technology news. Those are three formidable competitors and PandoDaily was competing on the West Coast turf of TechCrunch, Lacy's ex-employer. But Lacy had a couple of aces up her sleeve, in the form of TechCrunch founder Michael "The Dark Knight" Arrington and his earnest Robin, M G Siegler. Unfortunately, the dynamic duo were forced out less than three months later by Lacy. Meanwhile, AllThingsD superheroes Kara Swisher and Walt Mossberg have been on a tear this year, often scooping TechCrunch on important business news in the technology sector.
An excerpt from Dan Frommer's Rise of the Tech Bandits:


When I visited in mid-March, The Verge was working out of a smallish loft office on Fifth Avenue in Manhattan. With a few dozen editorial staffers in one room, The Verge is experiencing the phase of a startup where there are just too many bodies per square foot. It's fun but a little crazy.

The Verge is not just another gadget blog. There is the look — an apparent nod to sci-fi novels. Topolsky, 34, and Patel, 31, cite influences such as early Wired, Computer Shopper and videogame magazines such as GamePro and Mondo 2000. There is the production quality, especially in video reviews, which far surpasses the competition. There is the infamous "CES truck" the publication rented in Las Vegas to serve as an office during the Consumer Electronics Show, which it flies the entire staff to.

Scoops are the name of the name in business reporting, although a good analytical article – such as Henry Blodget's recent profile of Facebook founder Mark Zuckerberg – helps to keep the brand solid. Kara Swisher has become the Queen of Scoops over the past year, usurping Arrington. Swisher does it through good old fashioned reporting graft. She talks to people in the technology sector, day in and day out. A fine example is her scoop yesterday about Pinterest. Along with co-writer Liz Gannes, another extremely talented blogger, Swisher was the first to report the news that image-based social network Pinterest is receiving a $100 million funding round from Japanese company Rakuten.
It's this kind of "one source said" style reporting that wins in the business media:
While the latest round of funding for Pinterest has been the most hotly sought of late in tech circles, one source said Silbermann was looking for a global strategic investor and had talked to several large Asian companies.
Said one source on why he settled on Rakuten: "He just really liked them."
Swisher followed that scoop up by interviewing Rakuten CEO Hiroshi Mikitani. Talking to people, it still works in the media game.
It's hard to compete in business reporting unless you get the scoops. PandoDaily's Sarah Lacy is as well-connected as Kara Swisher and she gets good stories too, like a recent post about how six "unlikely investors" got a piece of the recent Evernote $70 million funding round. AllThingsD may be winning the battle for business tech right now, but this is a war that never ends: each day there is a new scoop to be had, it's just a question of who uncovers it first.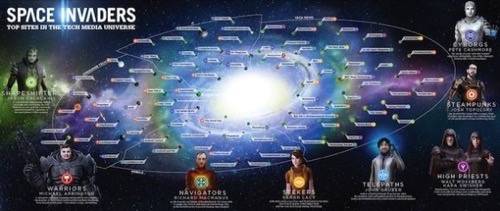 SAY Media is ReadWriteWeb's parent company.