Twitter always risks ticking off long-term loyalists of the microblogging site when it makes any sort of overhaul. In the past six months alone, it has gotten a lukewarm reaction for a previous redesign and taken heat for changes it made to TweetDeck.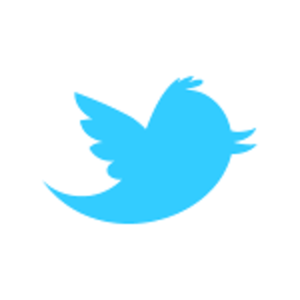 So when Twitter started May by announcing the first in a series of improvements to its Discover page, we asked those loyalists (and a handful of social media experts) to give us their initial impressions of the service.
One week after Twitter launched an overhaul of the Discover tab, the reviews from power users are mostly positive. But most longtime Twitter users say the changes weren't targeted at them, but are a conscious effort to bring new users to a service that in the past has left more than a handful of newbies muttering "I don't get it."
The new design of the page makes it easier to see who is tweeting about what; Twitter says that will help users understand why certain tweets are considered relevant to them. The company said last week's changes are the first in a series of overhauls for the Discover tab in the coming weeks, which will also include rollouts for the company's iPhone and Android applications.
How It Works
Once you're on the Discover tab, you see several tweets Twitter thinks you may be interested in. When you click on "View Tweets," you'll see a list of relevant tweets or tweets from your network.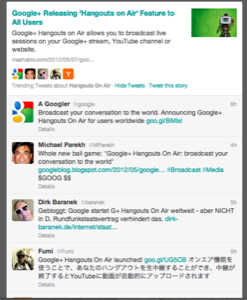 "My initial reaction to the … changes was that it was a good thing, especially for new Twitter users," said Kristina Eastham, a self-described Twitter power user and the manager of the Digitaria, a digital marketing and technology company. "No matter how many times I explain the difference between a mention and a hashtag to a new or non-Twitter user, it doesn't stick. But Discover really differentiates them clearly."
However, Eastham said the design of the Discover tab raises some concerns. In a typical view on an average-sized screen, only three to four articles can be seen. Three or four relevant articles are better than 10-12 irrelevant articles, but Twitter has to be dead certain its algorithm can figure out user preferences.
"The design is inefficient and wastes a lot of real estate. In one screen view, I'm seeing fewer articles, and if one of the three or four articles in my view don't appeal to me, I'm not sticking around," Eastham said. "It looks more like a Facebook news stream than a Twitter stream. While that might be appealing to newer users, I think initially it's a turnoff for Twitter's comfortable users."
Will It Work?
Most of the initial complaints about Discover have been with the algorithm. Steve Goldner of MediaWhiz said he's not seeing lots of relevant links. In fact, I had the same concern and heard similar complaints from nearly everyone I spoke with in compiling this post.
"The algorithm definitely needs some tweaking," said Goldner, who speculates that Twitter is launching Discover as a prelude to better-targeted advertising campaigns. "I think the Discover feature has promise. It will be compelling for users as the algorithm matures and actually delivers more relevant content to users."
Why It Needs To Work (For Twitter)
Twitter's revenue problems are well documented. One big concern is that if it starts to jam too many ads into newsfeeds, it will start to resemble Facebook or Google search results, dulling the unique feel to the site that drew users to Twitter in the first place.
"Twitter has been on a certain trajectory for the last year or so, and these incremental moves are simply what has to happen in order for Twitter to accomplish their goal of being profitable," said Dino Dogan of Triberr, a company that helps bloggers generate traffic. "Unimaginative? Yes. Necessary for survival? Probably."
Dogan thinks Twitter's new push on Discover will work because it keeps users on the site while also making it easy to insert ads into content streams. But Twitter will need to re-educate its existing user base, and they may not be as receptive to ads as new users.
"If I was Twitter, I would stay true to my essence and look for new, unique ways of monetizing the platform," Dogan said. "I would leave ads alone, because it's a lame and predictable way of monetizing the eyeballs."