Since jumpstarting the tablet market two years ago, the iPad has found its way into a few distinct niches in our lives. Since its first generation, the device (and those like it) have been used heavily for content consumption: reading, watching video and, to a lesser extent, streaming music.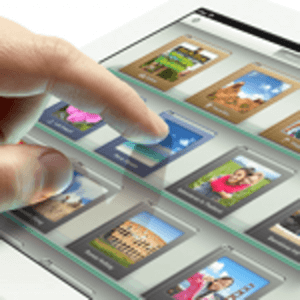 Tablets have since begun maturing into tools for content creation, including video editing and multitrack music recording. Despite early criticism of their limitations, tablets even help people stay productive at work.
There's little doubt that, in the future, these devices will be even more thoroughly integrated into our lives. For clues about how thoroughly, look no further than the emerging smart home market and the products that are already finding their ways into people's homes.
We're already seeing the tablet take center stage in "smart" household technology usage in the living room, for example. Your iPad can be used to control an Apple TV, effectively bringing iOS to the big screen. More commonly, tablets are used as second screen devices, on which users not only control the content they're watching, but seek out supplementary content and interact with others on the social Web. With credible rumors of an Apple HDTV still making the rounds, it's reasonable to expect the integration between television and tablets to grow even tighter.
Tablet-enhanced home entertainment is only the beginning.
Beyond the "Second Screen:" A Remote Control for the Whole House
As households are increasingly equipped with automation, smart TVs, energy management features and cloud-based security systems, tablets are becoming a sort of command-and-control hub, allowing us to dim the lights, open the curtains, engage the alarm or check in on our kids via video feed. All of this – and considerably more – can be done from inside the home or from halfway across the planet.
Control4 is a Utah-based company that builds the software upon which many home automation systems run. The company also operates a platform by the same name, for which developers can build apps that perform various tasks within smart homes.
In addition to licensing its software to thousands of electronics manufacturers, Control4 makes its own hardware and has an iPad app, which can be used to control security features, lighting, temperature and entertainment media. Want to turn on the dining room lights while you're out of town to make it look like the house is still occupied? Turn the heat on a few minutes before you get home? That's precisely the sort of thing that systems such as this enable.
As is often the case, when we say "iPad," we really mean "tablet," the market that will likely be dominated by Apple's beloved device for the foreseeable future. Along with smartphones, they will become the hub of any connected, automated household in the future.
Control4 offers its own tablet-like hardware, in addition to its iPad app. Comcast's Xfinity Home Security product, which is similar to what Control4 offers, can be controlled from an iOS app or from Comcast's own custom hardware. That device comes equipped with a cellular data backup connection in case weather or an intruder knocks one's broadband connection offline. Similarly, 3G and 4G iPads and Android tablets can be used to ensure that connectivity isn't an issue in an emergency situation.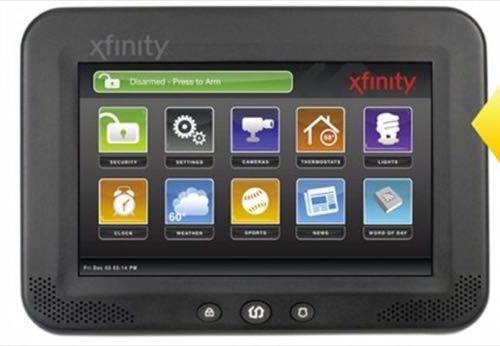 Another central component to systems like this is their use of Web-connected video cameras for security. Home surveillance systems used to be prohibitively expensive, but advances (and price drops) in Web cam technology, coupled with the reliance on cloud storage for footage, have helped drive those costs down considerably.
Live feeds from cameras installed in and around the home can be viewed from proprietary touchscreen tablets such as those sold by vendors including Control4 and Comcast, or they can be watched remotely via apps for iOS and, in some cases, Android. This offers a sense of security to homeowners, and for teenagers, probably something more like terror.
Regardless of how you feel about it, the homes of the future will be more connected and automated. If you think your tablet or other mobile device feels like the center of your universe now, just wait until it can dim the lights, queue up the DVR and communicate with the WiFi-enabled refrigerator.