Twenty-four hours after an Internet-wide protest against controversial anti-piracy legislation, big media and pro-copyright interests won a major victory with the shutdown of Megaupload and related websites. The company's flagship file-sharing site allowed users to upload files and share them via a unique URL. The service, which garnered several million visitors per month, was frequently used to share pirated music, movies, software and other copyrighted media.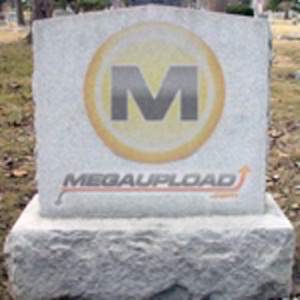 While the site's owners long argued that they were legally protected by the "safe harbor" provision of the Digital Millennium Copyright Act (DMCA), federal authorities in the United States evidently saw things differently and have arrested four people connected to Megaupload and charged them with online piracy. Three other people are still at large.
Not long after the announcement, the websites of both Universal Music and the U.S. Justice Department were knocked offline by a DDoS attack allegedly orchestrated by Anonymous in retaliation for the shutdown and arrests. The Justice Department website appeared at first to have recovered quickly from the attack, while Universal's site continued to struggle to load. The Recording Industry Association of America's website was also attacked and stopped loading shortly after the DOJ and UMG sites went down.
The Justice Department's indictment against Megaupload, which it refers to as a "a worldwide criminal organization," accuses the company of money-laundering and costing the content industry over $500 million by enabling large-scale piracy.
The timing of the shutdown, while authorities say it's coincidental, is nonetheless interesting. The debate about online piracy and how best to deal with it culminated in a massive, primarily Web-based protest against the Stop Online Piracy Act (SOPA) and Protect IP Act (PIPA), which would force ISPs, ad networks and search providers to block access to sites like Megaupload. Many (okay, everybody) in the technology industry fear that the proposed laws' more broad provisions could lead to legitimate sites being taken down and result in Internet censorship. In essence, SOPA would make it much easier to take down sites like Megaupload, without having to involve the FBI.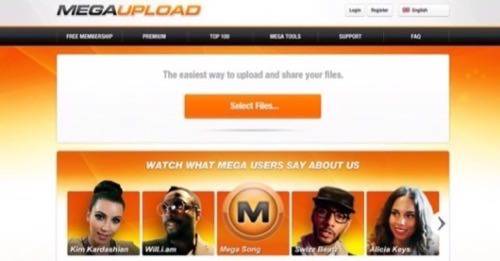 This comes just a month after Megaupload found itself in an unusual squabble with Universal Music, which had successfully lobbied YouTube to remove a pro-Megaupload music video, despite the fact that it did not violate anyone's copyright. The video, which was commissioned and produced by Megaupload, featured prominent American music stars praising the service for its convenience and ease of use.
As controversial as the site is, Megaupload has proven popular among some musicians who view it as an effective way to distribute and promote their work. Major players in the film and music industries have long seen things quite differently.
For those artists and consumers who liked and used Megaupload, the party appears to be over. As of today, the megaupload.com domain returns nothing but a blank page, as it is one of 18 domains seized by authorities, according to the New York Times.
The U.S. Justice Department has published a press release detailing the charges and arrests. This is said to be "among the largest criminal copyright cases ever brought by the United States," and one that spanned continents with arrests being made in New Zealand and search warrants being executed in nine different countries.