Google has "shipped the Google part" of Google+, and everything went better than expected. Today, Google launches Personal Results, Profiles in Search, and People and Pages, new features of its core search product that mark the real beginning of Google's social search era. Google search now has two modes: global and personalized. Personal search results show content from your Google+ network, and global search results appear as though you're logged out of Google+.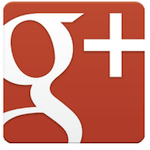 If you're like me, you've dreaded this day. Just last week, I wrote that Google+ was going to mess up the Internet by turning Web search into a popularity contest. But the new Google unveiled today leaves the user in control. "Search, plus Your World," Google has called it. It's two kinds of search, and they're separate. If you don't want Google+-flavored results, just switch to global mode. You can even turn off personalized search altogether.
Personal Results
When you're in personal mode, you can now see your own stuff and stuff shared with you on Google+, even if it's not a public post. This includes photos, Google+ posts and shared links. Personal mode still shows global Web results, but it mixes those in with the social results Google thinks are most relevant. Personalized results are marked with a blue person icon.
At the top, where you're used to seeing the number of search results, you'll now see how many personal results and overall results turned up from your query. If you click the number of personal results, it will show you personal results only, taking out the global results. Flipping between personalized and global results takes one click. Both modes are available in Web search and image search.
Even when you search in personal mode, Google wants to show you the most relevant result at the top, even if its not from Google+. Prior to today's update, this wasn't happening reliably. The source of my concerns about Google+ was the prominence of Google+ results in search when outside Web results were more relevant. In the example slide Google showed to me, a search for "49ers" produced 49ers.com as the top result in personal mode, followed by Google+ posts.
The San Francisco 49ers do not have a Google+ page. I asked Google Fellow Ben Gomes whether that would be the top result if they did. He said the global result would be more relevant, and if the administrator of the Google+ page linked it with the website, that would be even more accurate. "It's an algorithm," Gomes reminded me. "It's not perfect, but we're tuning it to provide the most relevant results for our users."
If you don't buy it, or if a particular search doesn't personalize the way you'd like, just click the little Earth icon, and you get normal, global search results.
Of course, this mode will still privilege content posted to Google+ ahead of other social networks. Your friends' Google+ photos will take precedence here over their Instagram photos. But now that we can turn off personalization completely, it doesn't feel like Google is foisting Google+ content on us as much anymore.
Profiles In Search
Searching the Web for people is hard, especially for common names. Today's update pulls Google+ profiles into personal search along with content from around the Web associated with that person. This way, Google can use your social signals to figure out which Ben Smith is the one you know.
My top concern for this feature was that Google+ pages would always appear ahead of personal websites. If that happened, users would no longer be able to control what came up when others Googled them. Here's how Google talked me down: First of all, just switch to global mode and boom. No more social stuff.
But furthermore, these Google+ profile results aren't totally walled off to Google+ content. The link for the person is to Google+, but the snippet displays the most important content from that person below, whether it's on Google+ or not. This is what the links and authorship section of the Google+ profile are for. If you want your Twitter feed or your blog to be highlighted in Google searches for you, just add them to your Google+ profile, and they'll show up prominently.
People And Pages
The third feature of today's update is the most Google+-focused and least exciting, and you'll definitely notice it. On the right sidebar of some searches, there will be a "People and Pages on Google+" box. The example Google shows is a search for "music," which displays the Google+ pages for Britney Spears, Alicia Keys and Snoop Dogg in the right sidebar.
Presumably, some of the placements in this sidebar will be natural suggestions, like the 'Suggestions' box on Google+ itself. (Update: Google spokespeople have written in to clarify that it's currently all natural, algorithmic suggestions) But it's also ripe for paid promotions. This feels more like a potential ad spot than a user feature, but that's Google's business, after all. As long as Britney Spears can't pay to appear in my main search results, I'll tolerate sidebar ads as I always do on free Web services.
Security, Transparency and Control
"This is your data," Ben Gomes says. The new features bring an unprecedented amount of personal information in to Google search (when you're in personal mode), so today's update comes with new controls to set users' minds at ease. Signed-in users now get SSL search by default, as was announced in October. You also can block or un-circle unwanted Google+ users right from search.
But most importantly, for those who don't want any part of this social search business, users can turn it off temporarily and even opt out entirely. On every search, this toggle lets you switch between personalized and global results. There's no more inconvenient need to log out to see more objective search results.

And just as it has in the past with other conspicuous search features like Instant Search, Google allows users to deactivate social search entirely from search settings.
So, Is Google+ Still Going To Mess Up The Internet?
After my rant last week, I bet you're expecting me to quickly disable social search and breathe a sigh of relief. But I'm not. The toggle feature is something I did not expect. I thought Google was going to force us to use Google+ by making it a part of every search, as it was until today. But now, since it's so easy to flip back and forth, I can test to see which mode is more useful. I expect that social search will be better in some cases and worse in others. It's great to have the option.
I don't think Google is out of the woods. The instructions teaching users about these features are pretty clear, but people get set in their ways on the Web, and it's hard to change them. Some users freak out when Google changes even little, teeny things about search, and some Google+ overhauls of existing services have caused major backlashes.
But today's "Search, plus Your World" update actually softens the impact of Google+ on search. Google+ content is better integrated with outside stuff now, and, of course, it's optional, even for logged-in users. There are still problems with the state of Google search, but none of them are as dire as they were a week ago.
Now that Google users have control over the level of personalization, I don't think Google+ will mess up the Internet anymore. Social SEO will not take over, because natural search results still matter. My fear last week was that anyone who wanted to use Google would be forced to use Google+. Today's update shows good faith. Google has given its users control.
What do you think of the new Google? Will you use personalized search results? Sound off in the comments.