It isn't easy to make the case that a product and a technology are mutually dependent and inseparable, in the same paragraph with a statement that you're going to be separating them for the benefit of both. This afternoon, Adobe is giving it one heck of a try, in a blog post that fully confirms what my friend and colleague at ZDNet, Jason Perlow, first reported at midnight last night: Adobe is parting ways with Flash Player for mobile devices, in the first move of what could eventually spell complete obsolescence for the venerable plug-in.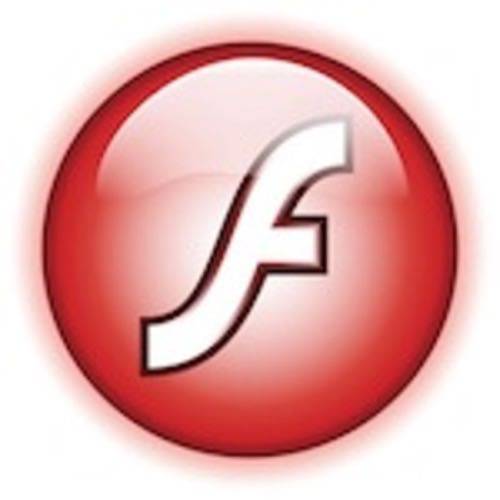 The new euphemism for bad news from a vendor is a "conversation." Adobe confirmed Perlow's report this afternoon with a statement that attempted to draw a picture of the company having a little tete-a-tete with Apple, Microsoft, Google (perhaps the future parent of Motorola), and RIM, and coming to the realization that plug-ins for mobile are about to be shut out.
Cutting Flash's lifeline to save the runtime
"HTML5 is now universally supported on major mobile devices, in some cases exclusively," reads today's post from Adobe Vice President and General Manager Danny Winokur. "This makes HTML5 the best solution for creating and deploying content in the browser across mobile platforms. We are excited about this, and will continue our work with key players in the HTML community, including Google, Apple, Microsoft and RIM, to drive HTML5 innovation they can use to advance their mobile browsers."
From this point forward, Winokur went on, Adobe will be concentrating its efforts on promoting and advancing the AIR runtime platform for mobile apps. AIR had been Adobe's way of keeping Flash's foot in the door while enabling its ActionScript developers to move toward an HTML5 mindset.
But Flash has tried to maintain a position as both a provider of functionality – which is also the typical role of a runtime library – and as a multimedia front end for handling multiple codecs, including H.264. With a new wave of systems-on-a-chip in current and future smartphones and tablets that have H.264 and other codecs' processing built-in, in the future, there isn't much room for Flash in software that won't be covered by codecs in hardware. If Adobe were to have kept its functionality eggs in Flash's basket, then its play for the mobile HTML5 market might have been jeopardized.
Microsoft may already have come to this same conclusion a few months ago with respect to its Silverlight portable runtime. Like Flash, it provides functionality (a portion of the .NET Framework) and multimedia processing, though Microsoft has already announced it's moving the emphasis of its Windows 8 development toward a new programming model based on HTML5.
Runtime libraries – especially proprietary ones – based on HTML5 are plentiful and growing. Every major player with an investment in HTML5 (including Microsoft, Apple, Google, Facebook, and still Adobe) is advancing some kind of library or functionality native to its system or software, which HTML5 would access in a standard way but which would then take over in a very non-standard one.
Hilwa: Right move for Adobe
IDC analyst Al Hilwa, who runs its Application Software Development program, shared his opinion with RWW this afternoon that Adobe is making the smart move now by cutting its losses in mobile. "By 2013, we will reach a point where 90% of smartphones and tablets will sport HTML5 capable browsers," he writes us. "In this light, having a large cadre of staff working on putting Flash on every mobile device on the planet appears to be unnecessary and an unwise use of resources. Adobe is smart to let go, though it is leaving the choice in hardware makers' hands as to delivering future updates to the Flash browser plugin beyond version 11.1."
However, Hilwa went on, Adobe must remain careful to maintain enough distinctions between mobile and desktop platforms, if it intends to sustain its stronghold on the desktop until HTML5 on the desktop matures – which he believes won't happen until at least 2015. Hilwa then went on to disagree with RWW's Marshall Kirkpatrick's assessment late last night of Adobe's move as a win for the policies of the late Steve Jobs.
"While this has been portrayed as a win for Steve Jobs, in truth picking on Adobe was not this giant's finest hour," writes Hilwa. "The sun-setting of mobile Flash R&D is only related to Steve Jobs in the broad sense that he instigated the smartphone revolution with the iPhone. Flash survives intact in the AIR runtime and the Adobe tool chain which will already supports the broader Web ecosystem including HTML5. Adobe's investment in HTML5 has already given it a lead role in the tools ecosystem for the Web. While Flash ends for mobile devices at some point, the added investment in HTML5 should make Adobe stronger. Overall, developers will continue to be served."
Developers won't be the only ones served, at least with notices. Today, the company told investors it will be restructuring itself in order to concentrate more heavily upon digital media and marketing, in a move that could eliminate up to 750 jobs.
Flash has historically counted in the "digital media" category, although in an alert to investors today about a special restructuring conference tomorrow morning, the company spotlighted its Dreamweaver tool as itself more toward HTML5. One of the topics on tap for tomorrow is described as: "Focusing Flash resources on delivering the most advanced PC web experiences, including gaming and premium video, as well as mobile apps." In short, Flash = PC; HTML5 = mobile.