The first guest at the Web 2.0 Summit was young billionaire Sean Parker of Founders Fund. He also works for an Internet website called Facebook, as well as other quintessential Web 2.0 services.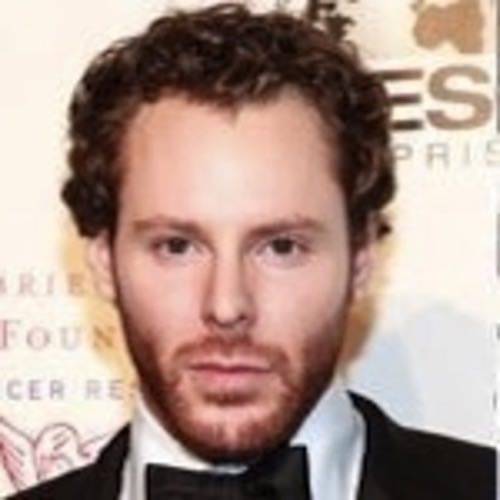 Host John Battelle spoke with Parker about Napster, Spotify and the future of the music industry, what's wrong with Facebook, and they tiptoed around his mysterious new venture – Airtime – enough to insinuate that it's something like the Spotify of television.
What does Web 2.0 mean to you? Comment for a chance to win a $500 home office upgrade. Brought to you by HP Input/Output.

The Next Music Industry
"Spotify is an attempt to finish what I started at Napster," Parker admitted. He said the main trouble with Napster was that they decided to go straight to peer-to-peer without talking to record labels. The peer-to-peer service invented a new and popular way to use the Internet, but the business wasn't world-changing. In fact, at worst, it facilitated something illegal.
Spotify came to the labels with a much more appealing proposition: unlimited free samples of music, frictionless sharing among friends, and a future industry free of the massive overhead of record manufacture and breakage, old-school promotion, and the bottlenecks of regional radio dominance.
There are key parts of the shared love of music that aren't yet available on Spotify. There's no bootlegs, outtakes, live shows, or any sorts of extras, not to mention unsigned artists who want frictionless sharing of their own material. This sort of music sharing is exactly what peer-to-peer networks are best at.
When asked by an audience member, Parker said he'd love to bring that to Spotify. The first step was to get labels on board, and the next step is to convince them that some peer-to-peer should be part of the service. Parker said the idea is to get labels to agree to an arrangement that "if it's not in our system, it's legal."
What's Wrong With Facebook
"What's wrong with Facebook?" Battelle asked Parker. "What don't you like?" He pointed out that Facebook is one of the Web services some people find creepy, feeling that it knows too much about them. "Should people not have this concern?"
Parker weaseled around a little bit, talking about being a Facebook shareholder preventing him from answering that question "satisfactorily." "There's good creepy, and then there's bad creepy," Parker said. "Today's 'creepy' is tomorrow's necessity." He was playing along.
Parker then got on to real answers, but he insisted that Facebook's biggest problem was "not privacy." He thinks it's about better list management.
"Facebook's biggest problem is just the glut of information that power users are overwhelmed with," Parker said. He wondered whether Facebook's problem is that key influencers have moved their efforts to Twitter and Google Plus. On Twitter, the expectations are simpler, and on Google Plus, they're easier to manage. Parker wants "better tools" to overcome that challenge.
The new Smart Lists and Subscribe Button are what Parker called "a step in the right direction." He pointed out that the root of the problem is that three simultaneous things happen when you friend someone on Facebook:
You publicly assert your friendship
You subscribe to your new friend's content
You start broadcasting content to your new friend
Parker says these three things don't necessarily need to be part of one action. Once you've got your friend network organized into some sensible lists, the next step is selectively broadcasting to those lists.
Facebook does allow selective sharing, of course, but "it seems like a lot of work," as Battelle said in response to Parker's answer.
Check out the Web 2.0 schedule and watch the events live here.