The Apple and iPhone rumor mills have long been a standard feature of tech reporting and gadget fandom, and their intensity has only increased in recent years, especially when it comes time for a new iPhone.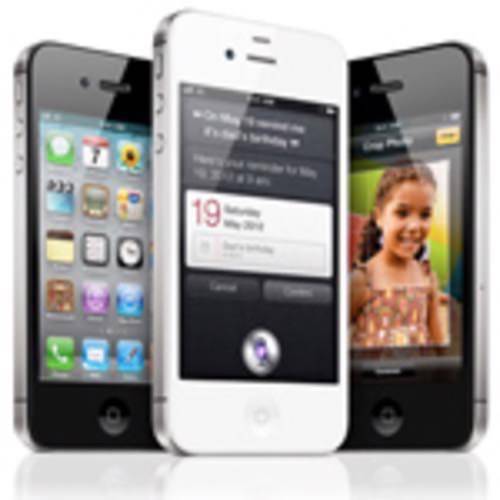 This time around, we heard dozens of rumors, some which were supposedly substantiated by anonymous sources, hardware suppliers and other clues found in the wild. While many turned out to be true (faster processor, better camera and Siri-powered voice controls), quite a few of them were false.
1. iPhone 5
Perhaps the feature most glaringly absent in today's presntation was the name "iPhone 5." Most tech blogs and gadget watchers fully expected today to be the launch of the iPhone 5, a device that was to be a "completely redesigned" upgrade from the iPhone 4. Instead, what we got was a less dramatic iteration of the device, one not unlike the upgrade from the iPhone 3G to the iPhone 3GS in 2009. For awhile, many pundits were predicting that Apple would actually launch two phones today: the iPhone 5 and an entry level device called the iPhone 4S. They were right about the 4S part, but consumers will have to wait to see the next full-blown upgrade to the device.
2. A Wider Screen With Edge-to-Edge Glass
Several Apple blogs reported that the next iPhone was going to have a wider screen and feature glass that spans from edge to edge, rather than having a small border on the right and left sides of the screen, as the iPhone 4 does. These reports have been based on various unnamed sources and leaked case designs from third party accessory manufacturers.
Instead, the iPhone 4S has a design that is essentially identical to the iPhone 4.
3. Slimmer, Tear Drop Design
Again, predictions about the design of the external phone changing in any way proved to be false. This includes reports that the new iPhone was going to have a slimmer body, as BGR and the Wall Street Journal reported. These rumors came from sources from within Apple's supply chain, and they may well turn out to be true whenever the iPhone 5 does launch, but for now consumers are stuck with the original iPhone 4 design.
4. Changes to – or Elimination of – the Home Button
Some blogs reported that Apple was planning to either make the physical "home" button on the face of the phone wider or eliminate it from the device all together. In the the latest version of the iPhone, the home button stays intact and maintains roughly the same design it's always had.
5. Sprint Exclusivity
The new iPhone will be the first one to be available on Sprint's network, but it is not available exclusively to Sprint customers as some had predicted. The Boy Genius Report published a post yesterday purporting to cite sources saying that Apple would be launching an iPhone 5 today, which would be available only to Sprint customers, much as the original iPhone was only available to those using AT&T. That report, which was widely viewed as being somewhat outlandish, was obviously dead wrong.
6. Steve Jobs … or Mark Zuckerberg
As much as Apple fans would have loved to see Steve Jobs make a cameo at today's launch event, it didn't happen, nor was it ever likely to. The company is busy trying to firmly establish Tim Cook as its new CEO and likely doesn't want to steal any of Cook's thunder by having the legendary former CEO show up to unveil anything important. Not even the "One More Thing" announcement, which was notably absent from today's presentation.
Another rumor that made its way around the Web was that the Apple event would be used to announce Facebook's long-awaited iPad app. That obviously did not happen and presumably the app will be launched at a time of Facebook's choosing (probably soon).
7. The Death of the iPod
Much like Mark Twain, rumors of the iPod's death have been greatly exaggerated. It's true that Apple has been taking down games from the iTunes Store that rely on the iPod classic's click wheel. But today's announcement actually included some stats about the success of the iPod product line overall and included an update to the iPod Nano, which will include new clock interfaces, fitness-related features and slight price drop.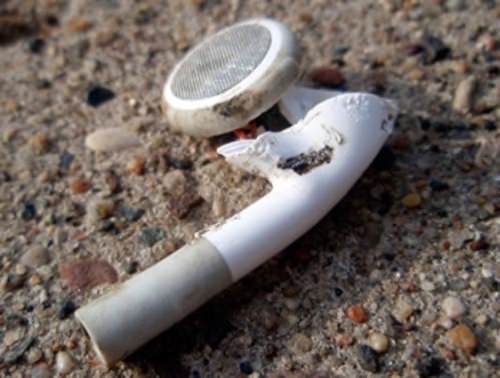 Apple may be slowly phasing out older models of the iPod, but the iPod Touch and iPod Nano appear to be alive and well.
8. NFC Chip
One of the less evidence-based rumors was that the new iPhone was going to include a chip for near field communications (NFC), ushering in a new era of mobile payments, opening doors with our phones and a host of other exciting prospects. This rumor wasn't widely believed by serious Apple watchers, but it swirled nonetheless. Right now, Apple has very little incentive to include NFC in its mobile device, although the super-hot technology will likely find its way into iPhones and iPads eventually. Perhaps with the real iPhone 5? Let the rumors begin!
Earbud photograph by Mykl Roventine.