Overwhelmed by new features? Tickers? Open Graphs? What about Hangouts and Circles? Well, Twitter doesn't have those things. Twitter still exists because it's not going bananas with new features all the time. There's no room. Hell, it only got photo albums a month ago. Everyone's always worried about how Twitter has only 140 characters. Well, Facebook allows 5,000 now. Isn't that a little worrisome, too? Facebook keeps track of your whole life now. Tweets fall off a cliff after a couple days. Doesn't that sound nice at this point?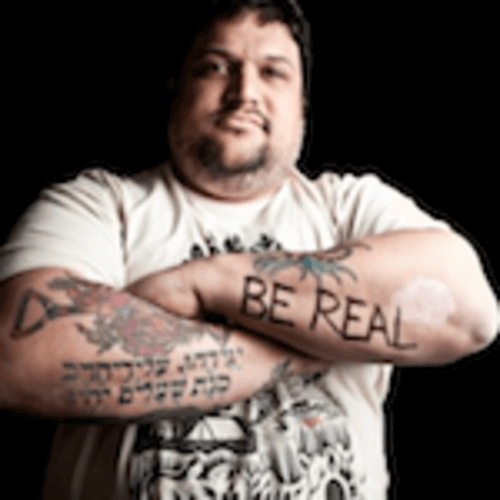 Today is Friday, and on Twitter that means it's #FollowFriday. It's a hashtag holiday that's all about sharing people. There are no algorithms, no "People You May Know" (well, those are in the sidebar, but ignore them). It's just a real social gathering on the Web at the end of every week. #FollowFriday is a much maligned phenomenon, but it's just misunderstood. Read on to find out how #FollowFridayreally works.
Twitter Is For Sharing People
Facebook is turning its "profile" into a "timeline." Funnily enough, Twitter also calls its most important page your "timeline." There are uncanny differences, though. Facebook's timeline is for things that already happened. Twitter's timeline is what's happening right now. The Facebook timeline is all about you. The Twitter timeline is full of other people.
Twitter is for sharing people. It's for watching geniuses work. We all try to get our stream as full of geniuses as possible, and in order to do that, we need to churn. We need to constantly follow new people that seem interesting while always unfollowing those who aren't.
To help us discover new Twitterers to try, Micah Baldwin (@micah) created a holiday. It's called #FollowFriday. Happy #FollowFriday, everybody.
A Hashtag Holiday
#FollowFriday is a weekly chance to expand our minds by discovering users recommended by the people we follow. It's also a chance to tell our followers about the interesting or amusing people whose quick messages we choose to see every day. To contribute, just think of someone whose tweets you like and craft a tweet introducing that person to your followers. Just be sure to include one or more of the hashtags, such as the original #FollowFriday, the shorter #Follow or the character-conserving #FF.
Here's an example:
Seems simple enough, doesn't it? But finding new people on Twitter hasn't always been this easy. Like so many of Twitter's most important features – including @ mentions and #hashtags – a user had to invent #FollowFriday.
Introductions Matter
Not long ago, Twitter didn't offer much help for users trying to discover new people. For a while, there was only the Suggested Users List, which was a bunch of hand-picked Internet cool kids sorted by broad categories. It was a blunt instrument. Baldwin started #FollowFriday in 2009 to let people power solve the problem. The users, after all, are where Twitter's content comes from.
"When #FollowFriday started," Baldwin says, "the only thing that Twitter had was the Suggested User List, and it was absolutely a popularity contest." Twitter was still relatively new at the time, Baldwin says. "Really, at scale, probably about a year. So people were still figuring out how to use it, and there was a lot of noise. There was no real, good way to find anybody."
Baldwin says the hashtag holiday started as a joke between friends, a bit of healthy competition to gain followers, but it took off so quickly that he knew he'd struck on something at the heart of the way Twitter works. "To me," he says, "it spoke to the fact that people want to meet really cool people, and they want to meet them in a trusted format. Introductions matter."
Micah Baldwin (@micah), founder/CEO of Graphicly and creator of #FollowFriday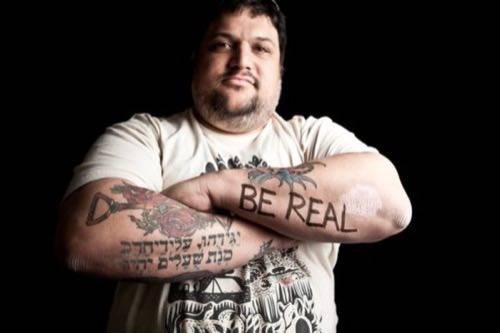 A Bane and A Boon
Just how quickly did #FollowFriday take off? The way Baldwin tells it, "We sent it out, we went to the office, and a couple hours later it was something like one out of every two tweets had #FollowFriday in it."
Basically, Baldwin and his buddies had built a new feature of Twitter, meaning Twitter had to scale up to handle it. "I think, for Twitter, #FollowFriday became more of a bane than a boon from a structural standpoint," Baldwin says. He notes that in the top Twitter trends of 2009, #MusicMonday was present, but #FollowFriday was not, though "essentially, they're the same thing." This suggests to him that the topic might have been deliberately left off the list.
Baldwin doesn't think there was any ill will involved, but the noise and volume of #FollowFriday put a strain on the system. It also solved a problem Twitter itself needed to solve, but it did so in a way that was out of the company's control. Whatever its reasons, Twitter began building features that competed with #FollowFriday for solutions to the discovery problem.
Feature Creep
Twitter canned the suggested users last year as part of its efforts to implement more sophisticated ways to recommend users manually and algorithmically.
Shortly before that happened, they added the retweet button, one of the most significant additions to the 140-character messaging service since Twitter made user-created features like @ mentions and #hashtags clickable. Now, instead of just copying and pasting a tweet to quote somebody, users could push a tweet from someone they follow into their followers' timelines, with the name, face and everything. Retweets are marked with the user who shared them, so you know who recommended the person. So that was nice. Twitter made it easier for its human users to recommend one another.
But then Twitter ditched the Suggested Users List and started dropping in all kinds of automated suggestions, just calculated based on the web of accounts following one another. They even added a Who To Follow tab to the main toolbar. In the boldest effort to out-suggest #FollowFriday so far, Twitter created an experimental robot account called @twittersuggests that auto-tweets suggested users to you. If it bugs you, you can opt out… but only by blocking the account.
It's always great to get more follow suggestions on Twitter and keep taking new people for test drives. But as Baldwin says, "Introductions matter," and on a social network powered by personality, no algorithm can substitute for a familiar, human introduction.

How To #FollowFriday
#FollowFriday could be such a sublime and useful tool, but it has fallen prey to humongous growth and rampant abuse and misunderstanding of Twitter's radically easy publishing platform. #FollowFriday and #ff are rife with noisy and unhelpful messages. But remember, if the people in your stream are doing it right, it doesn't matter what the masses are doing. This is precisely why it's important to follow quality people. But a look at the hashtags confirms that lots of Twitter users seem to miss the point of #FollowFriday.
The quality has been diluted by marketing, which on Twitter is often better described as human spam. "There are tons and tons of 'social media experts' telling everybody how to tweet and what to do," Baldwin says. Many users treat the platform like a contest to gain followers, or they think having thousands of Twitter followers is some kind of business objective in and of itself. For users like that, there is little or no conversation. "Twitter is one percent a marketing platform," Baldwin says. "If there's a way to create perceived value, i.e. followers, marketers will exploit it."
Finally, there's a scaling problem with etiquette on Twitter. Everyday users don't realize that accounts with tens or hundreds of thousands of followers often get too many @ mentions to keep track of, especially on a day like #FollowFriday. It's a feedback loop; if a person is popular on Twitter, lots of people will follow her or him, and in turn lots of people will recommend that person to their followers on #FollowFriday, cluttering up the person's @ reply feed. Baldwin believes the noise level created an air of ill will toward #FollowFriday among influencers on Twitter, causing it to fall out of favor. (Boo hoo, right? Poor them. It sucks to be popular. </sarcasm>)
It doesn't have to be this way, though. We don't have to follow the social media guru-ninja-Jedi-rockstars back. We can overcome those forces with the power of word-of-mouth. #FollowFriday is a people-powered solution to a great problem to have: not enough interesting people to listen to every day.
Read on for examples of How To #FollowFriday.
Doing #FollowFriday Wrong
#FollowFriday gets used for all sorts of purposes other than recommending people. Users promote their other accounts, or their colleagues accounts, or they use it as thank-yous for following or retweeting. Some even use @ mentions in #FF tweets as a sort of elbow in the ribs to get people to follow them. The worst is when someone can't contain their long list of mentions to one tweet, and they post three or four tweets in a row consisting of nothing but names. I don't mean to pick on @AndrezDamage here (in fact, I'm probably doing him a huge favor), but he's given us a great example of doing it wrong:
Why should I follow them? I don't know who they are. All I get is "damage," and maybe I'd know what that means if I followed @AndrezDamage, but that doesn't explain all of them. If they're really all related, surely a couple words of explanation could help. I wouldn't even mind if this was split up into several tweets, just as long as each of them contained some information about why I should click on these names.
Doing #FollowFriday Right
It really isn't that hard. Just think about what kinds of recommendations you would want to see from someone you're following. Tweets are short, but one tweet is enough of an intro to describe one person (or a couple, if they're similar). A good #FollowFriday tweet should give enough of a taste to help your followers figure out whether this is someone they want to follow.
Here's a great example from @robinsloan:
@robinsloan

Robin Sloan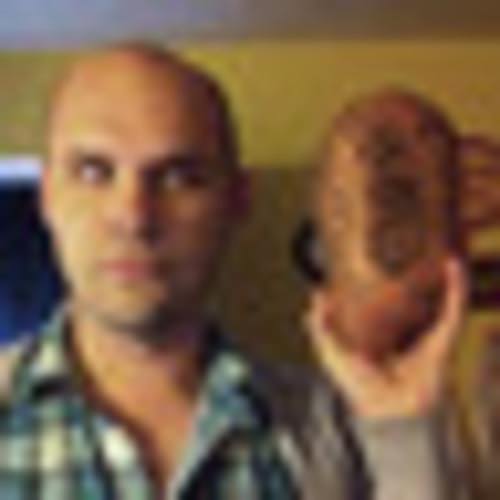 Rare #FF from me: Love following @MarianaVZ's instagrammed adventures around the world w/ @darren_foster. Recently: Colombia, Vegas, Mexico
Sorry, this tweet appears to have been deleted
That tweet is full of adventure, and so, I presume, are the people it recommends. Sloan has conveyed in a few words that these people are big travelers who take pretty pictures and post them to Twitter. If you don't need that cluttering up your stream, that's great. You know what to expect, and you can pass. But if it sounds like a nice escape from the dreary contents of your timeline, then you're only a couple of clicks away.
Twitter Is For Sharing People
By recommending new users to each other, we're improving each other's Twitter experience. That's really cool, isn't it? Sure, we can share photos and music and videos and all of that, the things we usually call "sharing" on the Web. But on #FollowFriday, we can share the public thoughts of people we like. That does justice to the word "social."
Be sure to follow @micah and check out all the cool stuff he and his colleagues are doing at Graphicly, which lets you read, share and discover comics on all your devices.
What are some of your favorite Twitter accounts? Share them in the comments.