As museums look for ways to attract more visitors, social media has become a key tool in drawing people along and engaging them. Some museums are trying to be more creative with social media, but step one is to make use of the main tools. Brooklyn Museum is certainly doing that. It has a main web site, a blog, a Facebook Page, a Twitter presence, a Flickr account, a Tumblr, a Foursquare, and more.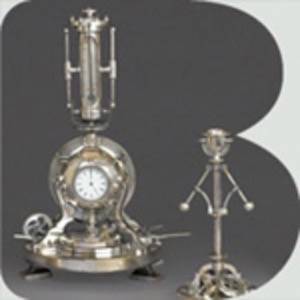 Unfortunately, a closer inspection reveals that many of those social media accounts are infrequently updated. Perhaps Brooklyn Museum would be better off focusing on one or two of the tools and using those selected tools creatively. There may be lessons here for other organizations attempting to cover all social media bases.
In a New York Times profile in March, Brooklyn Museum's CTO Shelley Bernstein commented that social media was "about what the visitor can bring to the equation." She mentioned the golden word: engagement. "We want to engage with our community," Bernstein said.
The main website of Brooklyn Museum features information about exhibits, hours and how to get there. This is the type of thing you expect (and want) on a museum website. In addition, in the bottom right of the homepage there are six 'Follow' buttons for social media and a link to the blog.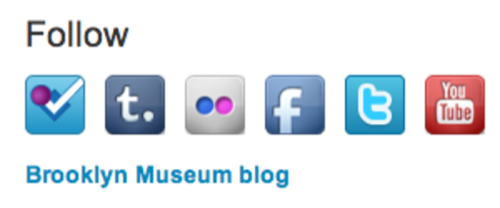 The museum's Facebook Page has 43,036 'likes' so far. It's mostly used to provide information to the public and to answer questions. Although enabling anyone to comment on the Wall has attracted a bit of spam. There is engagement for sure, but it's pretty basic Q&A as far as I can see.
The Twitter account has 293,280 followers, but is only sporadically active. There was a gap between tweets from 13 August to 21 August. It really should be updated more regularly, especially as the account states that "a gaggle of Brooklyn Museum staffers tweet here."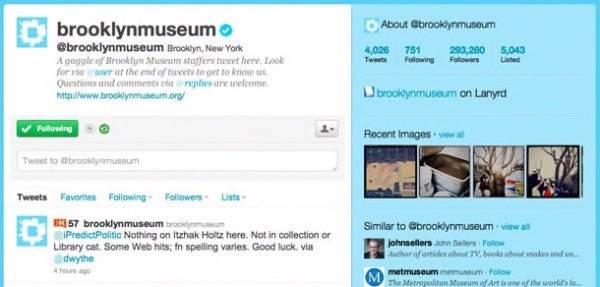 The YouTube account is also not updated very often, although there is some excellent educational content in it.
Likewise, the museum's Flickr account is an interesting archive of art work media and behind the scenes images.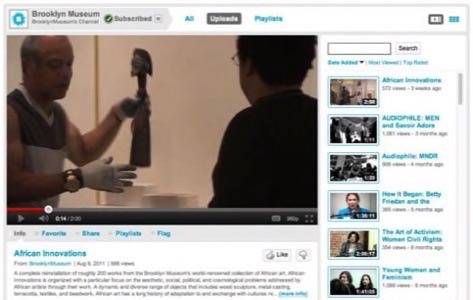 The blog promises "behind-the-scenes blogging at the Brooklyn Museum" and is updated a couple of times a week on average, with the last update being August 25.
The aim of the museum's Tumblr is "to highlight visitor responses to our exhibitions and programs." However, that too appears to have fallen into relative disuse. The last update was July 26.
The museum is doing some other interesting things with community, such as a "Posse" (basically a custom social network) and highlighting user comments.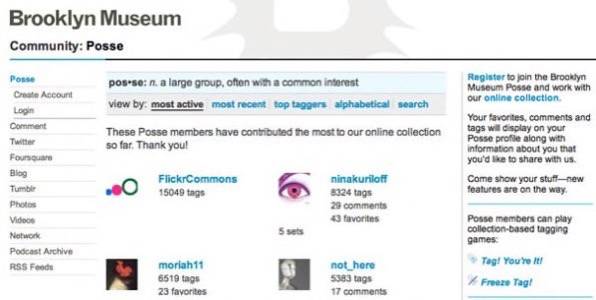 While the enthusiasm of Brooklyn Museum to embrace social media is to be commended, ultimately it is casting the social media net too wide. For example the museum's MySpace profile is still linked to on the Network page, yet has been dormant for about a year.
I'd love to see Brooklyn Museum focus on one or two of the above social media channels and engage with its visitors more often. And as Tate has acknowledged, finding ways to creatively interact with the art would be wonderful (easier said than done of course).
Let us know in the comments what you think of the social media efforts of Brooklyn Museum. Also we'd love to hear about examples of social media usage in other organizations.