At what point does a CRM application become a collaboration service? And when does a collaboration service become a CRM application?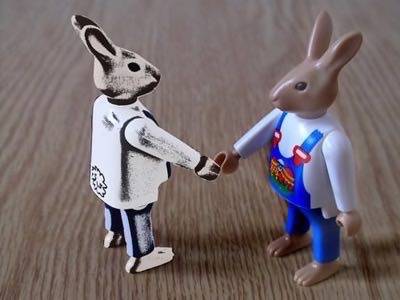 These are question we ask ourselves when we see the range of services with features that combine these two related application environments.
For instance, PBWorks today unveiled a service that allows people to collaborate with customers from the first point of communication all the way through the sale. PBWorks is known as an enterprise collaboration service. But with its new Customer Relationship Edition, PBWorks is now a more direct competitor against CRM companies like Salesforce.com.
You could ask the same question about Google Apps Marketplace, which gives Google Apps users the capability to turn an enterprise email environment inside out and use it as a contact management system with collaboration features.
Salesforce.com has developed Force.com into an ecosytem that integrates different applications into Salesforce.com. This in turn changes the definition for the overall service. It is not a pure CRM environment – it is a hybrid with a focus on CRM.
The Google Enterprise blog today illustrated how deep the integration has become between Google Apps and CRM applications. It divides CRM applications into three categories. The companies listed below link to their vendor pages in Google Apps Marketplace:
PBWorks' entrance into the CRM market means the company has to focus deeply on providing a core value as it does not have its own application platform. The company seems to be placing that focus on reaching out externally, not to an internal team as is often the case with CRM environments.
That approach represents where the market is heading. Collaboration tools have value, but to tie into the customer relationship cycle will give those services the potential to reach deeper into the enterprise. CRM services increasingly use collaboration services to extend the ways that customers can be brought into the communications process.
Does the CRM and collaboration combination point to Social CRM as the natural outcome for where the market is heading? The Google Apps Marketplace and Force.com ecosystems point to that possibility as does news from companies like PBWorks.