We know some of you may be saddened by the news of Facebook closing down its Gift Shop, but we have just one thing to say: good riddance to virtual junk. Whether it's a box of chocolates you can't actually taste or a teddy bear you can't squeeze, you'll have to satiate all your virtual cravings over the coming weeks, because come August 1, these imaginary offerings will be no more.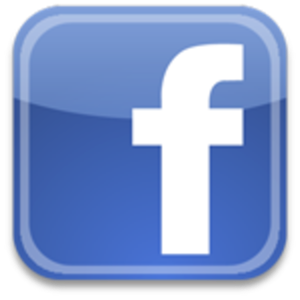 The one question everyone is asking, however, is why would Facebook close down a venture that sells imaginary, low-to-no-overhead items for real-world money?
Facebook's product manager for games and credits Jared Morgenstern wrote in a blog post that "closing the Gift Shop may disappoint many of the people who have given millions of gifts, but we made the decision after careful thought about where we need to focus our product development efforts. We'll be able to focus more on improving and enhancing products and features that people use every day, such as Photos, News Feed, Inbox, games, comments, the 'Like' button and the Wall."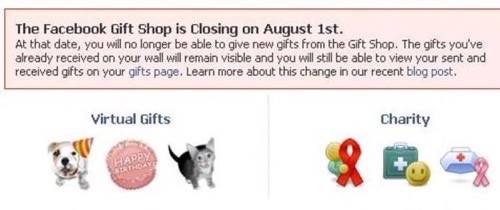 All Facebook's Nick O'Neill suggests Facebook is simply getting serious about the virtual goods market. Instead of fake teddy bears, however, the company is setting its sights on applications. O'Neill points to Facebook's acquisition of NextStop as the company positioning itself in the mobile application provider space.
Inside Facebook's Justin Smith comes to a similar conclusion, saying we're witnessing a symbolic moment when Facebook "decided that it doesn't want to be in the business of creating virtual goods for users to buy" but instead be the platform on which they sell those goods and the creator of the currency with which they sell them.
The question still lingers: Could virtual gift cards and flowers really have taken that much in the way of "product development efforts"? We can't imagine so, in relation to the nearly pure profit the gift shop must have offered. It did, however, give the impression that Facebook's Credits were only for those who were into the idea of throwing away money at things that didn't actually exist.
The closing down of the gift shop looks to us like a concerted effort to overhaul the image of Facebook Credits. Up until now, Credits have been used primarily for virtual gifts, with the recent addition of games and in-game items. We can't imagine it will be long before Credits are used to purchase apps, real-world items like tickets to events and on-site advertising.