This week ReadWriteWeb is running a series of posts analyzing the 5 biggest Web trends of 2009. So far we've explored these trends: Structured Data, The Real-Time Web, Personalization, Mobile Web / Augmented Reality. The fifth and final part of our series is about the Internet of Things, when real world objects (such as fridges, lights and toasters) get connected to the Internet. In 2009, this trend has ramped up and is adding a significant amount of new data to the Web.
In this post we'll see how companies as big as IBM and as small as Pachube are building up this new world of Internet data and services.
Editor's note: This story is part of a series we call Redux, where we'll re-publish some of our best posts of 2009. As we look back at the year – and ahead to what next year holds – we think these are the stories that deserve a second glance. It's not just a best-of list, it's also a collection of posts that examine the fundamental issues that continue to shape the Web. We hope you enjoy reading them again and we look forward to bringing you more Web products and trends analysis in 2010. Happy holidays from Team ReadWriteWeb!
What is The Internet of Things?
The Internet of Things is a network of Internet-enabled objects, together with web services that interact with these objects. Underlying the Internet of Things are technologies such as RFID (radio frequency identification), sensors, and smartphones.
The Internet fridge is probably the most oft-quoted example of what the Internet of Things will enable. Imagine a refrigerator that monitors the food inside it and notifies you when you're low on milk. It also perhaps monitors all of the best food websites, gathering recipes for your dinners and adding the ingredients automatically to your shopping list. This fridge knows what kinds of foods you like to eat, based on the ratings you have given to your dinners. Indeed the fridge helps you take care of your health, because it knows which foods are good for you.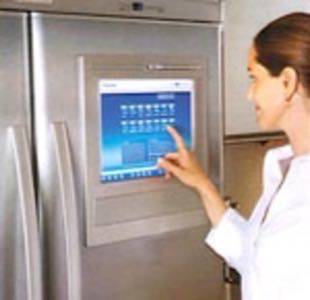 However, we're not quite at that level of sophistication yet in the Internet of Things. As we discovered in our Internet Fridges State of the Market in July, current Internet fridges are more about entertainment than utility.
IBM and The Internet of Things
One of the leading big companies in Internet of Things is IBM, which offers a range of RFID and sensor technology solutions. IBM has been busy working with various manufacturers and goods suppliers in recent months, to introduce those solutions to the world.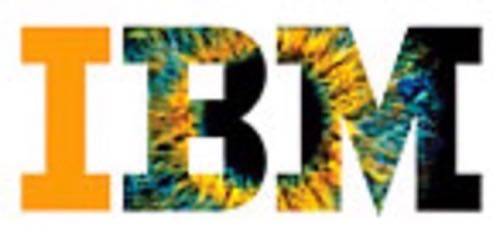 For example IBM announced a deal at the end of June with Danish transportation company Container Centralen. By February 2010, Container Centralen undertakes to use IBM sensor technology "to allow participants in the horticultural supply chain to track the progress of shipments as they move from growers to wholesalers and retailers across 40 countries in Europe." Specifically this refers to transportation of things like flowers and pot plants, which are very sensitive to the environment they travel in. Having sensors as part of the entire travel chain will allow participants to monitor conditions and climate during travel. Essentially it makes the travel process very transparent.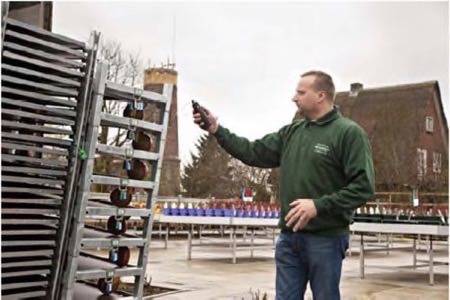 Pachube: Building a Platform for Internet-Enabled Environments
IBM is a leading bigco active in the Internet of Things. At the other end of the spectrum is a small UK startup which has impressed us a lot this year: Pachube. It was one of 5 Internet of Things services that we profiled in February and we followed up with an in-depth look at the service in May.

Pachube, (pronounced "PATCH-bay") lets you tag and share real time sensor data from objects, devices, buildings and environments both physical and virtual. In a blog post by Tish Shute, Pachube founder Usman Haque explained that Pachube is about "environments" moreso than "sensors." In other words, Pachube aims to be responsive to and influence your environment – for example your home.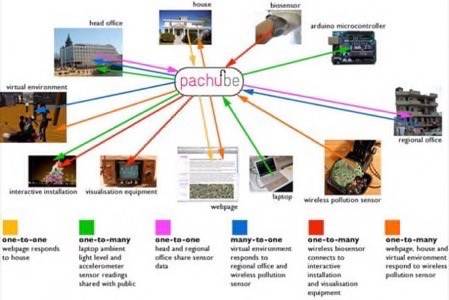 Conclusion
What's the point of all this new object data from the Internet of Things? As well as the new types of functionalities it will enable, such as health monitoring by Internet fridges, the sheer amount of new data about an object should lead to better quality goods and better decision-making by consumers. For example when you buy a loaf of bread from the grocery store, it will have its own RFID tag – which theoretically can tell you when it was produced, when it was packaged, how long it traveled to get to the store, whether the temperature during its travel was optimal, the pricing history of the product, what the precise ingredients are and associated health benefits (or dangers), and much more information.
That ends our look at the 5 biggest trends of the Web in 2009. First thing next week we will post a round-up, along with a downloadable presentation.
ReadWriteWeb's Top 5 Web Trends of 2009: