Facebook announced that it hit 200 million users today and Chief Operating Officer Cheryl Sandberg made a blog post describing some of the data mining that the company is doing of those connections. It's going to be great for advertisers, she says, it should also be very good for the rest of us as well. I think it's creepy.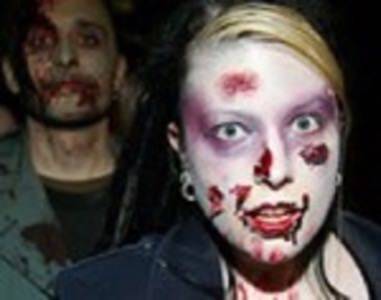 It's all about "The Stream." The conversations we have in public parts of the site, the items we interact with in our Facebook Newsfeeds, and the way that builds connections between a larger group of people. Here at ReadWriteWeb we're very excited about social networking, real time feeds, network effects and the like. But this Facebook ethos has gone far enough that it's time to question whether there's something cult-like going on.
Photo: From the Grand Rapids Michigan Zombie Walk, where thousands of people gathered on the streets merely dressed as zombies, after meeting on Facebook. CC by Flickr user Steven Depolo.
Sociologist Robert J. Lifton wrote an outline several decades ago of what makes some groups considered "cults." There are some parallels with the way Facebook is working these days.
A theory: Facebook management is acting like a group of cult leaders intent on changing the rest of us into more social, less private people than we might want to be. Maybe all social networking services are trying to do that – but the way Facebook is going about it feels particularly cult-like.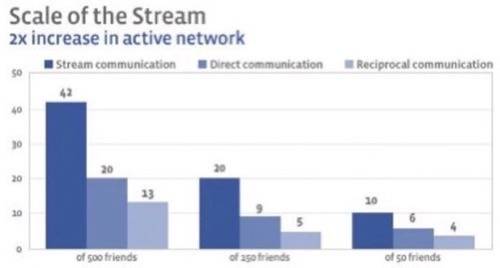 Six weeks ago we wrote that Facebook's management had lost its grip on reality. This is another way to look at it and is updated based on what's happened since then.
Here are a few of Lifton's criteria for cult status and the evidence we see so far. The rest of the criteria are available in many places around the web, including here. Judge for yourself.
MILIEU CONTROL
This includes things things like physical isolation and control over the environment that people experience, with personal change being the intended result.
Does that sound like Facebook? The company has forced millions of people into accepting big changes to their social environment despite protests. The social and identity data we create there is held captive and doesn't play well with other sites and Facebook says the end result is that the average person is now more connected than people are through "traditional communication." Every change to Facebook is a change in the social landscape for millions and millions of people – unless we stop using the service, we are at their mercy.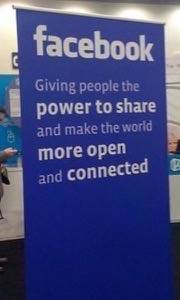 Facebook's privacy controls are notoriously complex and unclear. It's a fast moving new world and many non-technical users are confused about which of their activities are exposed to others and which aren't. That's not unique to Facebook, but they could certainly do a better job of making it easier to use the service while still maintaining the kinds of privacy many of us like to have in real life.
MYSTICAL MANIPULATION
Mark Zuckerberg is a young man who used to have his face on every Facebook page and who turned down a $1 billion offer to buy the company. If his faux-modesty isn't covering up a seriously Messianic self-image, we'd be surprised.

Lifton wrote that mystical manipulation often occurs through "planned spontaneity." When we think about the magical connection of old friends through mysterious algorithms, simple school networks and friend of a friend recommendations – that sounds like an experience in "planned spontaneity" for most people to us.
THE DEMAND FOR PURITY
High-level executives are leaving Facebook and telling at least one reporter that there's no dissent allowed in company discussions anymore. Lifton also says that confessions of wrong doing are an important part of the demand for purity. Facebook seems to confess that it was wrong more often and more publicly than almost any other company we know – but Beacon is still alive and the new system of psuedo democratic voting hasn't made Facebook's new interface any less like Twitter than it was when millions of people revolted.
SACRED SCIENCE
Lifton says a cult-like group "offers considerable security to young people because it greatly simplifies the world and answers a contemporary need to combine a sacred set of dogmatic principles with a claim to a science embodying the truth about human behavior and human psychology."
Facebook's claim to speak to the basic human need to "connect," combined with the company's number crunching and shiny new graphs, certainly seems scientific and all-encompassing. But isn't there a lot more to human connection than one liner status updates, photos posted online, "thumbs up" and the other relatively mechanistic interactions that people have on Facebook?
What's the end result of all these magical connections through relatively shallow communication? Advertising! Sandberg wrote the following today on the company blog:

With greater connectedness has come the ability for people to influence one another with more speed and efficiency. We've seen this lead to people spreading information and organizing events on a mass scale, often within days and weeks. For example, within weeks of T-Mobile airing an advertisement, Facebook users organized thousands of people to recreate the ad with a "Silent Dance" at the same station.
That T-Mobile dance was a commercial version of what people call a Flash Mob. Actors got together in a public place and engaged in a co-ordinated dance between people that bystanders had assumed were unconnected strangers. The logical thing for the surprised and delighted bystanders to do was call friends and families on their cell phones – hence the T-Mobile tie-in. Apparently The Facebook Stream allowed some groups of people to co-ordinate a public re-enactment of the T-Mobile dance. That's the highlight of all this that Sandberg points to – formerly free-thinking individuals used Facebook to turn themselves into players in an advertisement for a giant telecommunications company.
It sounds pretty suspicious to me. It's because of the risk to free thought and independence that many of us prefer a vision of the social web's future based on small, independent but interoperable social networks. Each with their own governance, ethos and infrastructure, but able to send messages from point to point to point. That's the way the Internet used to work. As one group amasses huge amounts of centralized power the way that Facebook has, it's a good idea to keep an eye on the psychological relationship between the site's owners and its users.