RSS and centralized integration of activity data from multiple social networks are the kinds of technologies that only early adopters are interested in, right? AOL has the exact opposite kind of audience, does it not? Those assumptions appear to be facing serious challenge, if what TechCrunch says are leaked screen shots of a forthcoming AOL redesign are real.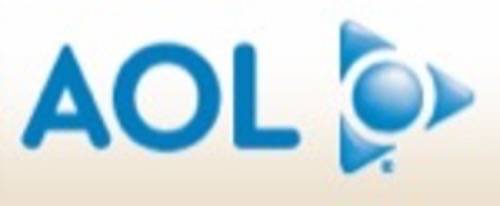 AOL is apparently going to put an RSS reader and a window for participating in multiple 3rd party social networks right onto its front page. This could change the lives of millions of people – snide commenters can take note that with 60 million unique visitors monthly AOL.com still gets 3X as many visitors as Digg. Check out these screen shots below.
Images from TechCrunch
Evidence these are real? Beyond the facts that the changes are a good idea and that TechCrunch posts things like this carefully – there's also a very savvy increase in visibility for AOL Radio on these screens. Regular RWW readers will remember our post last month about the how AOL Radio is the most popular streaming music service on the internet and is a huge asset for the company.
Why Would This Happen?
We're going to presume for the sake of discussion that these screen shots really have been leaked from inside AOL. The company has not been doing particularly well for some time. Its efforts to move away from its dial-up subscription business to an ad-based content business don't appear to have impressed anyone to date, including many of its own staff; we wrote about major upheaval in the ranks of bloggers from the acquired Weblogs Inc. network earlier this summer.
If you're going to make a stab at survival – lunging for the future sounds like a good strategy. Aggregation of content from around the web is quite likely a key part of the future for almost all successful websites; the web is too large to pretend you're an island any more, even if your network is sprawling it just can't compete with the options offered by the web at large. While mainstream users used to think that AOL was the internet for years, they are not so naive any more.
Just as Yahoo! appears to be experimenting with integrating off-site blogs with their prized News site (see our coverage from earlier today) so too it makes sense for AOL to try something daring in this department.
Lifestreaming?
Aggregating multiple social networks on one page? Several years ago this would have seemed crazy, but who among targeted young audiences doesn't belong to more than one network today? It's becoming increasingly common. An estimated 62% of Facebook users also have accounts on MySpace, and 15% of MySpace users have Facebook accounts, according to one set of numbers from last year. Another set of numbers, illustrated by the graph below, show the same thing: there's market opportunity in both overlapping users and in pointing users of services like Facebook over to Bebo and AIM as well.
Given the incredible year of growth Facebook has had, it makes sense for both users and vendors to remind AOL visitors that other social networks still exist.
The primary reason most users don't use multiple networks regularly is probably because it's inefficient to do so. Give them one easy place to do so and keeping track of activity among friends on MySpace, Facebook and AOL's AIM and Bebo networks and such a task becomes much less daunting.
Just last month, AOL acquired 2nd tier lifestreaming startup SocialThing. It only makes sense that we'd start to see some of this functionality on the home page of AOL.
But Isn't RSS Super Confusing?
RSS, or Really Simple Syndication, is the most popular method by which users subscribe to news feeds from websites they are interested in. It's a relatively simple concept but the technology has struggled to find widespread adoption.
It doesn't have to be that way. The rumored AOL interface is pretty straightforward. It provides a list of pre-selected feeds for users to click on, it appears to offer subscription to other feeds and it says "Read the latest news, feeds and blogs from across the web." Put that in front of millions of people and there really is a good chance they'll figure out what to do with it.
It is a risk, but AOL is in a position to take such a risk. It's just a rumor right now, but we think it seems pretty likely to come true. We'd love to see it, in fact.