This will be post #1 of 2 posts on today's information overload problem and how we can cope. Part 2 is here.
Information overload is no longer a joke. For those who suffered with this affliction, it never was, but now that there are real numbers attached to the problem, it has finally prompted companies to take action. Those numbers come from a recent study by a research company called Basex and they are to the tune of $650 billion in wasted productivity. Ironically, the time wasted comes from use of applications and technologies that are supposed to make workers more productive. Unfortunately, they seem to have the opposite effect.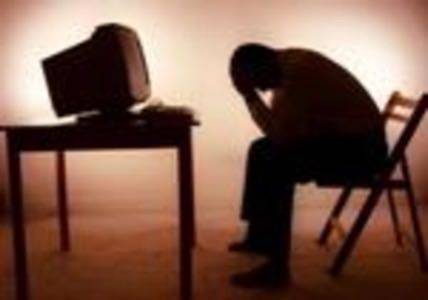 Information Worker Overload
This $650 billion dollar problem made the headlines this week, getting write-ups in both the Wall Street Journal and the New York Times. Thanks to a research study by Basex, we now have new data on productivity in the workplace. The findings reveal that a typical information worker checks his or her email more than 50 times per day, uses IM 77 times, and visits 40+ web sites. These numbers were calculated by tracking software installed on the machines of the 40,000 people taking part in the study.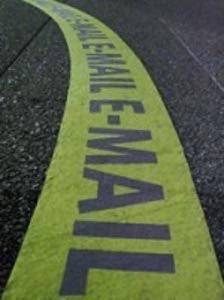 Often, workers are dropping high-level tasks to deal with mundane, low-priority tasks that come through via these unnecessary interruptions. The end result is fractured attention where the big loss comes from the time it takes to recover from the interruption and get back to work.
"Productivity" Apps
Although we should know better, it may already be too late for us; we're conditioned creatures who are drawn to these distractions. A pop-up alerting us to new email? We must check it. A flashing IM window? Just try to ignore it. These "productivity" apps, it seems, by their very nature, have been designed to steal our focus.
Big tech companies are worried, too. They've put together a group called IORG (Information Overload Research Group) whose founders include IBM, Microsoft, Google, Intel, and a dozen other companies and academic institutions.
This group's mission is to:
"Conduct research, help define best practices, contribute to the creation of solutions, share information and resources, offer guidance and facilitation, and help make the business case for fighting information overload."
It will be interesting to see what they come up with as far as solutions because they're certainly not the first to attempt a solution to the problem. Earlier this year, we covered five methodologies to deal with email overload, which included popular techniques like the GTD method and the 4-Hour Workweek Method. Despite numerous proposed solutions such as these, no one has really hit the sweet spot when it comes to providing real solutions that work for everyone.
Social Media Addicts – Sink or Swim?
For social media addicts, which likely includes readers of this blog, the problem can be even worse. In addition to having our focus pulled away by productivity applications like email and IM, we're also pulled in a number of different directions as well – checking FriendFeed, Twitter, social networks, and more. (I wonder how many billions of dollars we waster per year?)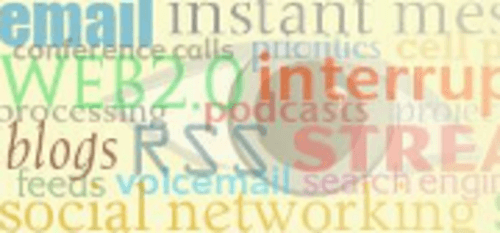 For many people, these distractions are overpowering. No matter the time commitment, social media addicts can't help but spend entire chunks of their day online playing with the new, shiny internet toys. When we profiled several social media addicts earlier this year on Twitter, we discovered that a good many people spent several hours – even as many as 10 hours per day – online, immersed in the web and social media tools.
It seems we're at a crossroads – there's so much information, but not enough filters. We can either drown in the lost productivity time sink that is the internet or we can swim…swim for our lives. The question is: how?
Click here to read Part 2 of this post
Image Credit: Autoroute: Mzlle Biscotte