Today I attended the XMediaLab event in Wellington New Zealand (my hometown). Tom Duterme, who is in the New Business Development group at Google in Mountain View, was here talking about innovation. Tom's job is to travel around the world looking for acquisitions for Google, so it was interesting to hear what things he looks for in startups.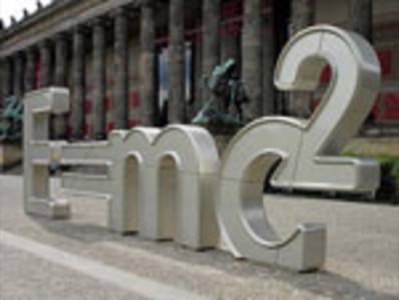 Imagination is key, he advised — see the Einstein quote at the end of this post. But also there are three things which startups should take advantage of: hammers (tools), wires (broadband), rucksacks (storage).
For the 'hammer' category, he was referring to tools. In the Internet age, things like games (e.g. flash), video (e.g. hd camcorders), music (e.g. garage band), web (e.g. blogs, vlogs). These tools are all cheap and the distribution is open and free (e.g. youtube, social networks, rss).
The next concept was 'wires'. That is, broadband. It is getting faster and Tom said that "speed is not the barrier" (or at least that is the trend). He noted that there will be a generation soon that "will never know the concept of waiting" – streaming will be instantaneous, speed will be a non-issue.
The third concept was 'rucksacks', by which he meant storage. In 1992 a Gigabyte cost $4000, in 2000 it cost $20 and in 2008 just $0.30. So, he said, storage will become a non-issue too.
He said that in 50 years time this era of the Web will be thought of as a renaissance, an age of great creativity. The Internet itself is still very early, in it's 'startup' age.
It's obvious then that Google looks for acquisitions that will take advantage of the above 3 things. But how do startups commercialize those ideas? Tom had this advice:
* Collaboration – get the right people on your team.
* Fulfilling user needs should be the focus – 70-80% of ideas that fail do so because of lack of user focus. Google places a lot of emphasis on this, said Tom.
* Iterate often ("Big will not beat small anymore. It will be fast beating slow"; quote from Rupert Murdoch).
He ended by saying that imagination is better than knowledge, referencing a quote by Einstein: "We can't solve problems by using the same kind of thinking we used when we created them."