Looking to visualize your Facebook friend graph? You can with a Facebook app called Nexus. This app is a friend grapher that displays a visual analysis of your Facebook connections. But it's not just a pretty picture: in addition to viewing how your friends are connected, you can use Nexus to discover what interests your friends share and which of your friends are the most similar to you.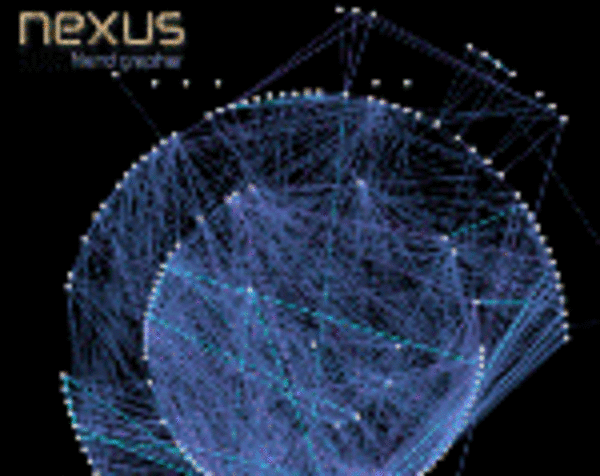 How To Use Nexus
To get started with Nexus, add the app to your Facebook profile. You can choose to generate the graph in either a light theme or a dark theme, as you wish. Once the graph has been generated, you can hover any node to view your friend connections. What's really interesting, though, is that you can click on any node on the graph and view information about your friends and how they relate to other members of your social graph.
A Nexus Graph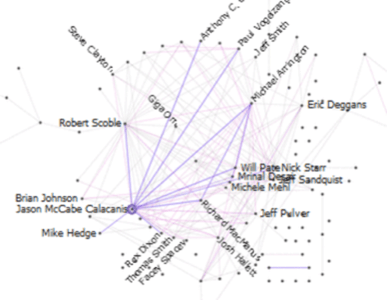 For example, clicking on Richard, I discovered he shared commonalities with Jason Calacanis, Michael Arrington, and Robert Scoble. For the most part, these shared interests were in the form of groups that they both belonged to, but they also could be shared activities, music, movies, etc. (For example, both Richard and I are fans of the movie "The Matrix.")
Discovering common interests

You can then click on any one of those shared commonalities and discover other members in your friend graph who also share this interest. You can even click a link to search all of Facebook to find people outside of your friend graph who are interested in the same thing.
Another thing that Nexus can do is help you discover friends who are most similar to you. By clicking a provided link, the application compares your interests with those of your friends to determine who is most like you.
Not to worry, though – the information gathered is restricted to the permissions you have on Facebook. If you were to share a friend's page with someone who was not that person's friend, all they would be able to see is the graph itself, not the common interests and how they relate to others.
The graph generated by Nexus can be created as either a radial graph or a spring graph and can also be downloaded in one of three different sizes.
Why It's Useful
We can thank Alisa Rowan of the iCrossing blog for this find. She reminds us that Nexus isn't just fun, it can be helpful too, saying:
For those working in a space (social media) – where CPM, click-through rates, and other traditional digital metrics fail to provide a total picture of consumer interaction, involvement, and intimacy – you know that constantly seeking out new data, and new ways of looking at that data, are critical to understanding and quantifying the qualitative.
Agreed, but it's also a great way to waste hours on Facebook in a more productive fashion than ever before.