In my latest ZDNet post, I review a recent JupiterResearch Concept Report entitled Understanding
Google. Subtitle: Competing and Partnering with the Most Influential Company Online.
It costs $750 to purchase this report, so I asked Jupiter's Michael Gartenberg if
I could get it for free and blog about it – as I did almost 1 year ago with their report on RSS
Readers. Happily Michael agreed and so I've been mulling over the Understanding
Google report for the past few days and today I wrote up my thoughts. Among other things, the report warns that Google's insularity and intense focus on organizing consumers' information may not scale.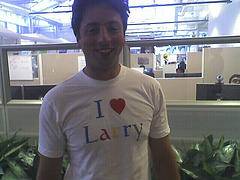 [
Full story on ZDNet…
]
Photo: Jason Shellen