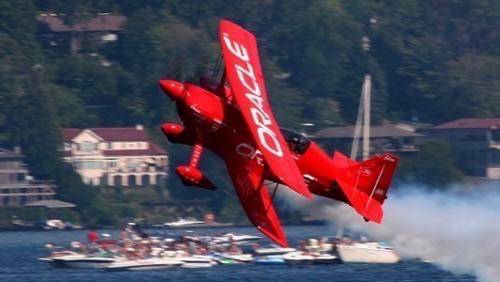 Now that Oracle plans to gobble up yet another company for its growing portfolio of cloud-based software, the question is whether the company can chew everything it puts in its mouth.
The business applications maker said Thursday that it would buy Eloqua for $871 million. Eloqua's apps measure the effectiveness of marketing and sales projects. Oracle plans to make the company's software the centerpiece of its "Marketing Cloud" product line.
The acquisition will fill out the cloud-based services offering Oracle hopes will grab business from rival Salesforce.com. Earlier this year, Oracle closed a $1.9 billion deal for Taleo, a maker of online human-resource management software, and a $1.5 billion purchase of RightNow Technologies, which makes software for managing customer service.
Oracle's Challenge
Oracle suddenly has a lot of cloud software to make work well together if it wants to give customers a reason to lease multiple applications. The task won't be easy, given that the multi-vendor software was never designed "to fit together like Legos," said Andrew Frank, analyst for Gartner, said.
Taleo is a customer of Eloqua, so that portion of the integration challenge may be easier. But the extent of Oracle's success will be determined when its services go up against products from Salesforce.com, IBM and SAP. "Whether it fits together well is a question for the market to determine," Frank said.
On paper, the acquisition gives Oracle an apples-to-apples comparison with Salesforce.com, which provides integrated marketing, sales and service management applications. Oracle needs the same all-in-one portfolio, because its rival "continues to have a strong win rate against Oracle in CRM (customer relationship management)," said Richard Sherlund, a managing director of equity research for investment bank Nomura, in The Wall Street Journal.
Oracle is certainly willing to pay for what it wants. The company offered Eloqua shareholders a 31% premium over the Wednesday closing price. The transaction is expected to close in the first half of 2013.
Based in Vienna, Va., Eloqua was founded in 2000 and went public in August. Customers include Sony, Johnson & Johnson, VMware and Siemens.
Cloud-Based Marketing Apps Are Hot
Marketing applications are favorites of vendors building out cloud-based services, because the data-intensive software is a good fit for cloud deployments, Frank said. Data centers that run cloud services are built to handle lots of data and to provide the computational power needed to analyze that data.
In addition, marketing software needs to be integrated with other cloud services, such as social media. An added value is the fact that the applications are accessible to the mobile devices now expanding in the enterprise.
As a result, researchers like Gartner see an increase in spending on cloud-based marketing services, and Oracle doesn't plan to be left behind in the race to grab those dollars.
Image courtesy of Shutterstock.