Quora, the real-time question-and-answer site started by early Facebook employees and valued by investors at at amazing $86 million, opened its walled garden to the general Internet public six weeks ago.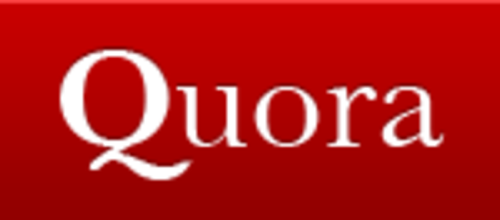 Opening the gates has not resulted in a flood of registrations. It appears that Quora's user base grew 27% in the six weeks after the change, down from an increase of almost 43% over four weeks prior to the change.
The site had 30,719 users on July 11, 43,925 users on August 11, and 55,930 users on September 19, according to user IDs recorded by the Quora community. The site opened up to search engines on August 6 (see Q&A Site Quora Opens Up To Search Engines Tomorrow).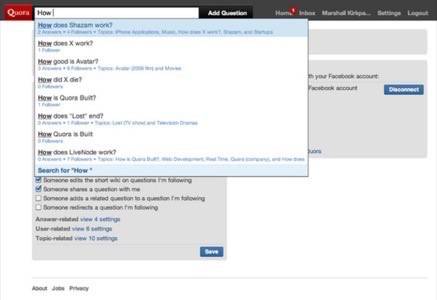 Traffic is up, Quora says
Quora founder Adam D'Angelo declined to confirm the numbers, but said Quora was not expecting a huge increase in users because of search engines. The site has started getting "a lot" of traffic from search engines.
"No one ever gets a big increase in traffic when they open up to search engines," he said, noting that it takes a while to get indexed. "It slowly builds over time. That's what we're seeing and we're happy with it."
Little impact seen from Googlers
Quora is unique for its well-executed social integration (all users sign up with their Twitter or Facebook accounts), granular recommendation system and the number of high-profile people who are active on the site.
Some users were concerned that opening the site up would lead to the same notoriously inane queries that stream through Yahoo! Answers. Quora's community had a similar reaction when the site stopped being invite-only.
The topics still seem to be dominated by the techies who were on the site before it became visible to non-users. This may be part of the reason that search engines haven't brought an influx of new users.The content already on the site was crawled by search engines and potentially discovered by users looking for the same thing. Since the questions on Quora were already heavily weighted toward the tech industry, the site may not have reached many general interest searchers yet.
"I don't know why everyone thought it was a big deal when we opened up to search engines," he said. "We didn't really think it was a big deal, we thought it was a natural step… we did it and now we get a lot of traffic from search engines but we don't really see it affecting quality at all."
Quora continues to enrich its content and make the platform attractive for users
Quora rolled out a new feature tonight – "posts" – which lets users post a text bulletin to their followers. The feature is meant for non-question messages such as the announcement of a new Quora topic. The feature gives users a way to message their Quora followers without violating the policy for questions, which prohibits some content include classified ads-type queries.
"From the beginning, we've been focused on knowledge-sharing and we think this is part of that," D'Angelo said. "There is a lot of knowledge that doesn't really fit into the Q-and-A format and we wanted to give people a way to share that."
Do you use Quora? Have you noticed a difference in the content or community since Quora opened up to Google and other search engines?